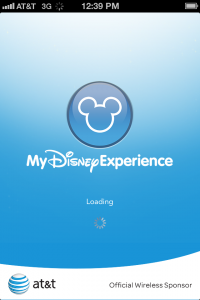 In a couple of weeks, The Fam and I will be able to make our FastPass+ selections for our upcoming Walt Disney World Vacation (pretend that last part was said in a loud booming voice with an echo!).  I've been listening to a ridiculous number of podcasts, pouring over other Disney blogger's posts, and surfing Disney message boards in preparation.
Now, I feel I need to preface the remainder of this post with a disclaimer:  This is my blog and the words you are about to read are my personal, amateur, Disney non-specialist opinions…Opinions formed by all the unofficial research I've been doing.  There, now, I may proceed with a clear conscience.
The FastPass+ portion of the My Disney Experience / MyMagic+ is still a very hot topic.  Overall acceptance to the new way of vacationing at the World is gaining traction – people seem much more positive today than they were even a month ago.  More users are reporting positive experiences with the structure of the program as it stands today (still in testing, according to Disney).  I am absolutely certain we are going to love Magic Bands!  I also believe that Disney is indeed still actively testing and we still haven't seen the final version of the experience.
That being said, there are still two areas that remain sources of angst I want to address:
Folks still do NOT like the 3-FastPass, 1-Park, Tiered-attraction aspect.  A very decisive person normally, I find myself on the fence.  I'm okay with the 3-FastPasses (we very rarely used more than 3 in a single day, ever).  I think I can be okay with the 1-park restriction as we'd always planned (from the first time we heard about this) to book our FastPasses for the afternoon – do rope-drop (arrive prior to park opening) at park #1, ride E-Ticket attractions early (no FastPasses needed), then hop over to park #2 where we've booked our FastPass usage.  The tiered-attraction aspect is, most likely, going to hurt.  Attractions are tiered at Epcot and Disney's Hollywood Studios.  In the old system you could have FastPasses for all the E-Ticket rides you could score in a day, no restrictions – as long as they were available and you were willing to use the specified return time.  I'm mulling this over and working out different strategies based on park hours and where we're eating (Advance Dining Reservations booked months ago).  I'll let you know what plan I decide on later.
The forced planning of FastPasses 60 days in advance is troubling for many vacationers.  The biggest complaint being it's too restrictive; it's killing the magic and spontaneity.  This is a very hot issue!  And, never one to shy away from controversy, I have to say I completely disagree with these people!  The number one thing I did NOT like about the former system was how restrictive I thought it was with FastPass return times.  One of us, carrying all our park tickets, would run to gather FastPasses for a favorite ride, only to find out that the fast pass return time would not work for us at all.  It was either too late in the day or smack dab in the middle of a dining reservation.  Also, obtaining and using the legacy FastPasses often required a LOT of schlepping around, back and forth, across a park, in the summer sun!  I believe, if people would be a little open-minded, they could potentially find this pre-planning actually less stressful and more freeing.  No more sending a runner, no more having to go back out to a park at night specifically to use FastPasses that you would have much preferred using earlier in the day.  I'm picturing our commando-touring style still working for us – but we'll know our FastPass times are times WE chose, not obtained at the mercy of the machines cranking out slips of paper to the other guests who got there before us.  There is positive feedback coming from actual users who are embracing these changes and making it work – believe it or not, they're still having great vacations!  I'm convinced we will, too.  I'm fairly happy/content in stand-by lines up to about 40-45 minutes long.  Yes, that's mainly due to not having small children, but even with little ones, some creativity can make waiting in line bearable.
Final Thoughts:
If you are unfamiliar with which rides are the most popular and would normally require a FastPass (to avoid wait times in excess of 30 minutes – sometimes as high as 90 minutes or more) – this may cause you to dislike the new system.  See, here's the dealio:  With this new set up, FastPasses were added to rides that never had them before.  These are rides with normally low wait times (relatively speaking).  Haunted Mansion, It's a Small World, and Pirates of the Caribbean come to mind at the Magic Kingdom.  So if you don't choose wisely, you may end up with 3 FastPasses you don't need at all and subsequently face very long stand-by lines for the rides you should have chosen instead.  To resolve this issue I suggest you research like crazy (online, books, podcasts) OR consult a travel agent that specializes in Disney travel.  A competent travel agent could be invaluable in helping you choose dining and attractions and then…wait for it…the travel agent will actually book everything (dining, FastPasses, tickets, accommodations, transportation etc.) for you so all you have to do is show up for vacation!!!  If planning, strategizing, and/or research is not your thing – just call a travel agent.  They don't cost anything!
Okay – now it's your turn.  Do you have (or have you taken) a Disney vacation this year?  What are your thoughts on My Disney Experience / MyMagic+ / FastPass+?
If you missed my previous posts about using MyMagic+ and Magic Bands and want to know what I said, go here.