Finally!  After several tries (other reviews here and here), we figured out how to best utilize Memory Maker.  The results of our group effort on our last Disney World vacation were our best yet!  We came home with a huge number of pictures and the vast majority of them were great.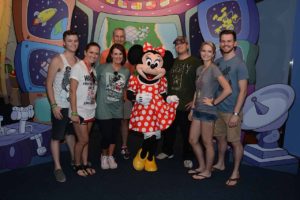 Memory Maker – Nailed It!
I believe it was the combination of learning from prior mistakes, Disney photographer improvement, and teamwork that resulted in our success.  We came home with well over 150 good photos (many of them excellent).
I've summarized our tips for best results…
Have a plan – As a group of seven, we wanted to get lots of pictures without wasting precious vacation time.  Teamwork helped!  We worked together to find photo ops with short lines that would result in pictures that were both fun and quintessentially Disney.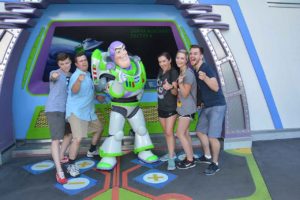 Maximize character meet & greet opportunities – Schedule at least one character meet up with a FastPass, if possible.  We highly recommend the Character Spot in Epcot.  You won't know which characters will be there, but no matter what (or who), there will be excellent photo ops.  Throughout your vacation, watch for characters and get in line if the wait will be fairly short.  Don't forget about the Star Wars Launch Bay in Disney's Hollywood Studios for pictures with Chewbacca and Kylo Ren.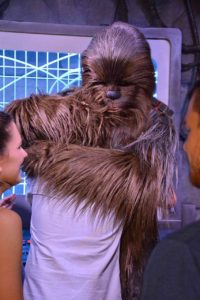 Link Magic Bands, then ask for help – It may look like you're all linked correctly in My Disney Experience, but we found that not to be the case.  Megan and I were the ones who had our Magic Bands scanned by the photographers most of the time and several of her band's pictures were missing from my photos.  We took advantage of a Photo Pass kiosk to get help while we were at Disney World, then I still had to call for more help after we got home.  This is inconvenient, but worth the effort! (The Cast Member who helped is at the kiosk admitted that this is a well-known, common problem.)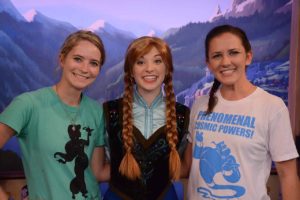 Learn where and when ride photos will be taken – If you're experiencing an attraction for the first time, it's hard to know where pics will be snapped.  Ask a Cast Member before you board or check out the pictures from your first ride and use subsequent rides to strike a pose, smile and wave, or be clever in your own way.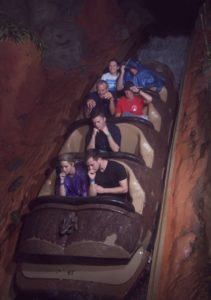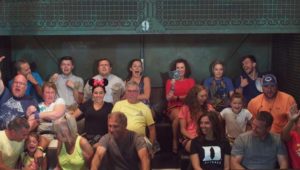 Stop early and often – Just say YES when you see a photographer with a short or no line, no matter where they are.  Early in the day when you're still fresh and looking good is a great time to stop for just a few seconds.  Photographers will be in lots of places other than in front of each park's icon, so keep an eye out.  Some of our favorite pictures from this trip were taken just as we were exiting Kilimanjaro Safaris.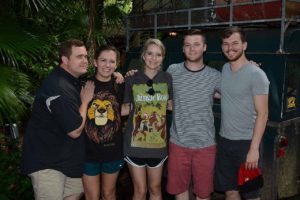 Ask about Magic Shots – Photographers won't always tell you when they can add a little extra magic to your pictures and it never hurts to ask.  Maybe it's our imagination, but the abundance of Magic Shots seems to be ever increasing.  Personally, I loved meeting Sebastian in Fantasyland this time.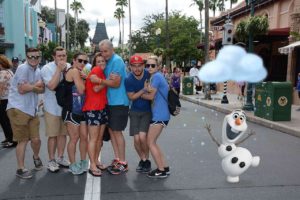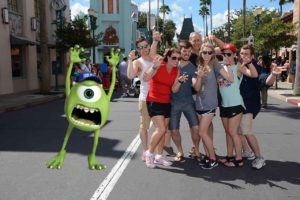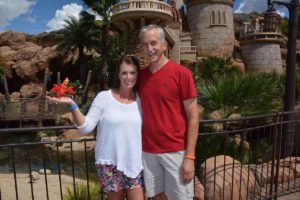 Ham it up!  Have fun, be silly, let your inner child out to play.  You're at Walt Disney World!  Don't ruin family photos by being the stuffy one who is merely suffering through.  There's no better place to have a great time – be sure to let it show!  Maybe you wouldn't want your work friends back home to see you acting foolish with a Disney princess, I get that, but your family will cherish the memories and will love looking back through pictures even more if you relax and embrace the unique type of fun a Disney vacation offers.  If you're anti-Disney, I can't help you, but you could at least try not to ruin pictures with your crabbiness.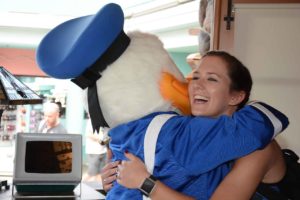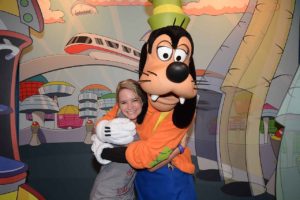 Overall, we've seen a big improvement in the quality of pictures taken by Disney photographers.  They snap more candid shots than they used to and have gotten really good at lining a group up and taking several clever shots quickly.  If you're on the fence about investing in Memory Maker, hopefully these tips will help you decide. Oh, and the videos that are included with rides like Seven Dwarfs Mine Train and Tower of Terror are wonderful!
Have you had success with Memory Maker?  Where were your favorite pictures taken?