Sometimes we need the kind of getaway that only a Disney vacation can provide.  While I treasure the memories from all our family vacations, one trip in particular stands out in my mind as being especially cherished for several reasons.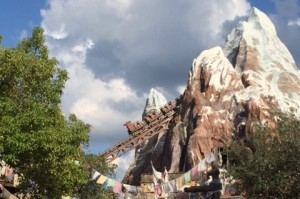 When Expedition Everest Opened
Spring Break, 2006.  This vacation was unusually important to our family.  In December, 2005, we'd been terrified by a potentially serious health scare.  After a series of tests followed by a lymph node biopsy and a seemingly interminable wait for lab results, we found out that Raymond did not have cancer and was, in fact, perfectly fine.  Weeks of worry through the holiday season had taken a toll on all of us.  By mid-January, I knew we needed a Disney vacation as soon as possible.  The Disney Bubble beckoned.  As a family, we needed to regroup, recharge, and regain our equilibrium.  December had been incredibly stressful and we badly needed to shake off the lingering aftereffects.  The fastest I could manage to get us to Disney World was by Spring Break.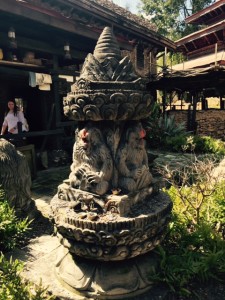 Megan was 15, Joseph 10 and they got along exceptionally well (and still do). While he's a thrill ride junkie and she's in love with all of Disney's live shows, they compromised well enough that year for each to do and see everything they wanted.  We were completely blown away by Animal Kingdom and could not believe our good fortune when we found out that Expedition Everest was in soft-opening status.  We snagged FastPasses and also used the standby line which seemed to us an Imagineering marvel – such detail!  So incredibly entertaining and is still today my favorite queue at Disney World.  I remember when we boarded the tea train for the first time how tiny all the plants were on that first segment of the ride.  All in neat rows, we could tell they'd just been planted.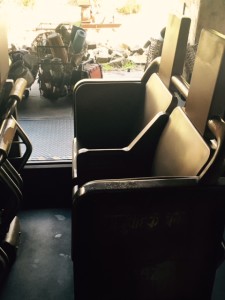 As we climbed the Forbidden Mountain and took in the view, we had no idea what to expect.  When we came to the broken tracks, flew backwards, saw the Yeti's shadow and heard the Yeti's "voice", we were completely and utterly amazed by the perfect combination of thrilling ride and amazing details.  Then we saw the actual Yeti in all its glory!  Huge, entirely covered with brown dreadlocks and with an enormous simian arm that reached right out and took a swipe at us…we were in awe!  The experience was unforgettable – we'd found the YETI and we wanted to get back up that mountain immediately to see it all again!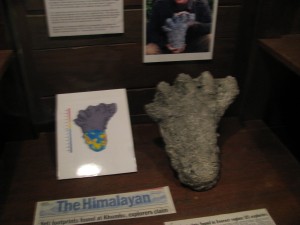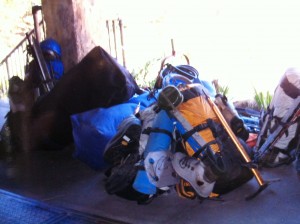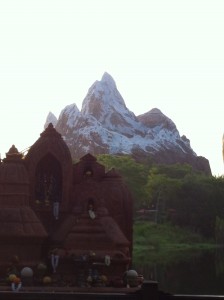 We rode multiple times that day and again later in the week.  Thanks to some kind strangers who gave us four FastPasses for Everest on their way out of the park, Megan and Joseph used all four to ride twice more.  They ended up riding this newest, most wonderful ride a total of seven times before we went home.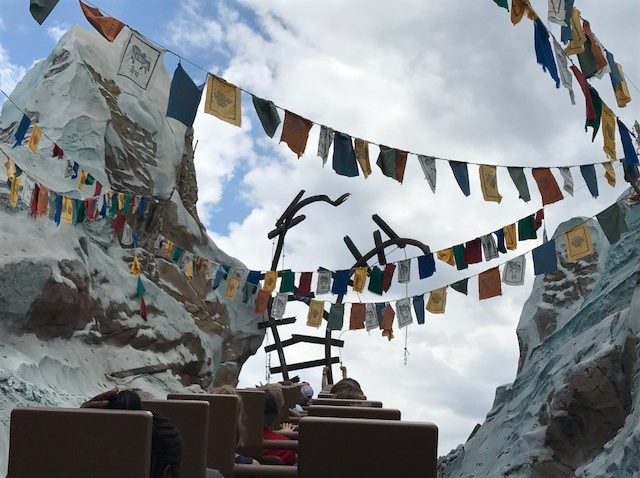 Disney magic has always worked wonders for our family, but Spring Break, 2006 is a particularly remarkable example.  Never had we needed a vacation more and our favorite vacation destination did not let us down.  As the week ended, we found ourselves soothed and tired (in a good way).  We were ready to get back on track with our busy lives when we got home.
Is Disney World your happy place?  What Disney vacation stands out most in your memory?