Hi there!  My name's Lisa and this is the inaugural post of "Living a Disney Life".  If you cruise on over to the (coincidentally, also brand new) About page, you can find out why I'm here.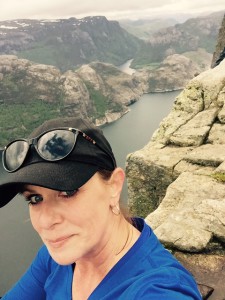 The plan…I intend to post often – at least three times a week.  As you may have surmised, I will be posting about Disney-related topics.  I'd like to share things with you like trending Disney news and what I think about it (hopefully you'll share you thoughts with me, too), Magical Memories from my family's Disney vacations, things I've learned about raising and traveling with Disney children (at every age) that you might find helpful, and the many things I do at home to keep the Disney magic alive between Disney vacations.
I've always been crazy about Disney.  From my earliest memories of Sunday evenings spent watching The Wonderful World of Disney to singing along to all the songs from Mary Poppins while my mom played the piano.  I grew up with Disney movies, toys, games, and finally my first trip to Walt Disney World.  Disney's always been part of my life and when I had children, I wanted to share my love for Disney with them too.
I'm just your average everyday Disney fan.  My husband and I live normal, average lives; going to work everyday to make enough money to pay the bills and hopefully still have enough left over to make sure we're not just living, but Living a Disney Life.