There's no right or wrong way to kick off a vacation at Walt Disney World.  But a bit of advance planning for some arrival day fun helps make the most of every precious vacation minute.
Getting Your Disney World Vacation Started Right!
First let's take a quick look at some of the factors that influence your arrival day options…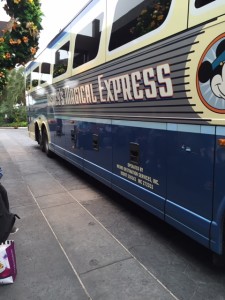 What time will you reach the World?  Will you have most of a day? Part of a day? Arrive Late?
What size is your travel party?  Maneuvering a group takes time and sometimes more effort that expected.  Spending a bit of time in advance to map out at least a framework of plans is super helpful when you're traveling with a group.
Littles or Bigs?  Will your children need naps?  Did they have to get up extra early for travel?  (Also, it's good to know before you go what the height requirements are on various attractions.)
Will you have park tickets on day one?
Some suggestions…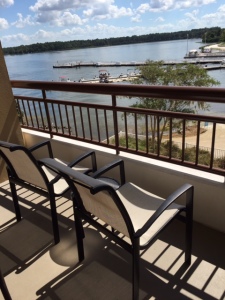 Lots of folks don't purchase park tickets for arrival day.  Before we became annual passholders, our family fell into this category.  If you're staying near or on Disney property, you can jump right into the Disney Bubble and start soaking up the magic before you ever visit a park.
Here are some tried and true ideas:
Explore your resort.  It's a good way to familiarize yourself with the location of restaurants, shops, pools, activities and transportation.  Many Disney World resorts have evening activities like movies, story-telling and S'mores-making – ask about the events schedule when checking in. 
If you have a car, make a grocery run.  Stock up on things like snacks, water, and breakfast foods.
Plan ahead for a nice dinner.  (Reservations at Disney resorts can be made 180 days in advance.)  There are so many restaurants to choose from, we usually pick someplace new to try on our first day of vacation.
Check out Disney Springs.  There's something for all ages including fun shops, cool atmosphere, and live entertainment.  With or without reservations, there are a bunch of great places to eat.
Hang out at the pool.  We have lots of friends who claim this is their most favorite way to kick of a Disney vacation.
Turn in early so you can hit the parks refreshed first thing the next day.
During the holiday season, resort-hop to check out the amazing decorations.
Have Park Tickets?  With a little advance planning, you can dive right into the action!  If you only have three or four days in Walt Disney World, a few extra hours in the parks on arrival day can make a huge difference in the number of shows and attractions you get to experience.
Head straight to a park:
Book FastPasses starting about two hours post-arrival.  That gives plenty of time to check in at your resort and make your way to whichever park you've chosen.  Between FastPasses, keep an eye on the wait times in the My Disney Experience app and you'll be amazed at how many attractions you can fit in on day one.
Magic Kingdom is my personal favorite arrival-day park.  There's no better welcome to the Disney Bubble than seeing Cinderella Castle right away and soaking up the sights, sounds, and smells of Main Street USA.
Want a casual, low-key arrival day in a park?  Choose Epcot or Disney's Animal Kingdom.  During any of Epcot's festivals, there's nothing more relaxing to me than a stroll around World Showcase sampling food and drinks along the way.  In Animal Kingdom, exploring the trails and animal exhibits is a laid back way to check out the park without waiting in long lines or rushing around.
Pre-shop a bit for park souvenirs to purchase later.
Plan a nice dinner at your favorite in-park restaurant.  We like Tiffins (Animal Kingdom), Skipper Canteen (Magic Kingdom), Via Napoli (Epcot) and 50's Prime Time Café (Disney's Hollywood Studios).
Pick a nighttime spectacular to wrap up the day.  Whether it's Happily Ever After in Magic Kingdom, Star Wars: A Galactic Spectacular or Fantasmic! in Disney's Hollywood Studios, Illuminations:  Reflections of Earth in Epcot, or Rivers of Light in Animal Kingdom – there's a magical way to end your first day of vacation no matter which park you choose.
Now it's your turn!  What's your favorite way to start a Disney World vacation?