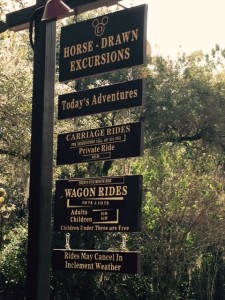 First of all, I'd like to formally apologize to Fort Wilderness fans.  I've raved about the Hoop Dee Doo and shared Barbie and Nick's experience in a Fort Wilderness Cabin, but I'd never taken the time to visit and explore Fort Wilderness until recently…and for that, I'm sorry.  I never realized what a remarkable, fantastic, unique and FUN place Fort Wilderness is – so different from the other Disney World Resort properties, yet possessing every bit of that Disney magic that we know and love.
What prompted us to finally visit Fort Wilderness for a look around?  Our second day of being stranded at Walt Disney World by winter weather at home.  On the first day, we decided to make the most of our One More Disney Day with action-packed park fun.  When cancelled flights meant yet another opportunity to play, we decided to do something we'd heard about, but had never made time for.  I'd long thought the off-road Segway adventure at Fort Wilderness would be great fun – this extra day was the right time to give it a try.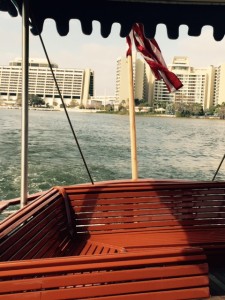 A wonderful Cast Member at Bay Lake Tower's front desk helped us book our Wilderness Back Trail Adventure.  We didn't have much time to spare, so we grabbed some breakfast at the Contempo Café and made our way to the Contemporary's boat dock.  Captain Howard was just getting ready to make the crossing to Fort Wilderness, so we hopped aboard and enjoyed being the only passengers on this particular cruise.  If you need a break from a busy day at Magic Kingdom, I strongly recommend walking or catching the monorail to the Contemporary and taking a leisurely boat ride on Bay Lake.  So relaxing!!!
Once we'd bid Captain Howard goodbye, we needed to figure out how to get to the "Bike Barn" – home to our Segway adventure.  Fort Wilderness is HUGE!  So large, in fact, that the resort relies heavily on an internal bus system and a brisk golf cart rental business to move guests throughout the resort.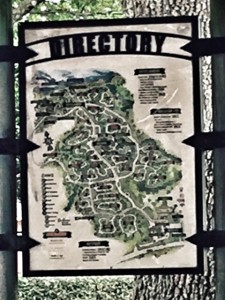 We found the bus we needed (could take Orange or Yellow to reach the stop near the Bike Barn) and hopped on.  Arriving at our stop, we stepped down and were completely and totally charmed.  Amid the very heart of Walt Disney World's hustle and bustle is a wilderness oasis.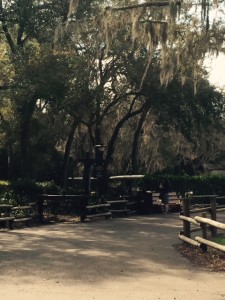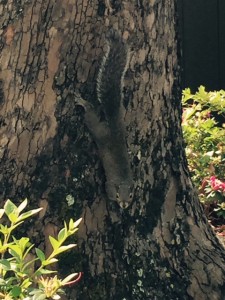 Trees dripping with Spanish moss, waterways made for leisurely canoe-paddled explorations, a wonderful pool and recreational areas full of a variety of entertainment choices.  How did we not know what Fort Wilderness had to offer before now!?!?!  On our way to the Bike Barn, we checked out the pool, the paths, and waterways.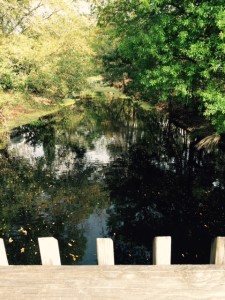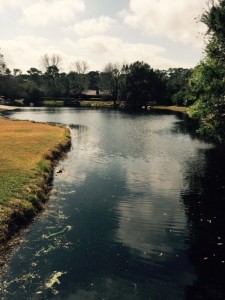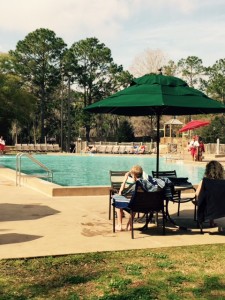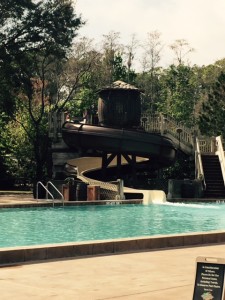 It was quiet, but kids were roller skating, guests were out for a stroll or a bike ride; the overall atmosphere was one of the relaxed recreation of a summer camp.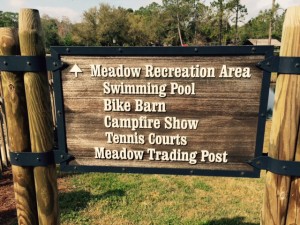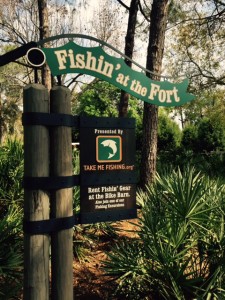 At the Bike Barn, we filled out some paperwork for our Segway tour and found we had about 45 minutes to continue our explorations before it was time to meet our guides.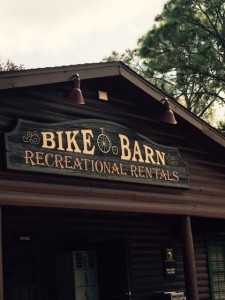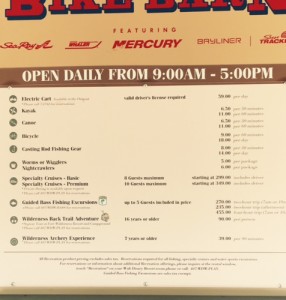 We noticed guests could rent carts, kayaks, canoes, bicycles, and book guided fishing tours – Fort Wilderness offers visitors a lot of alternatives to spending time in the parks!  The outdoor theater is surely a popular place in the evenings.  Guests can join Chip and Dale for an evening around the campfire that includes refreshments and a movie.  (Details here.)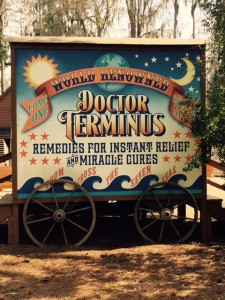 This, among some of the other activities Fort Wilderness offers, is one I absolutely want to try in the future.  Never one to pass up an opportunity to shop, we stopped in at the Meadow Trading Post for a look around.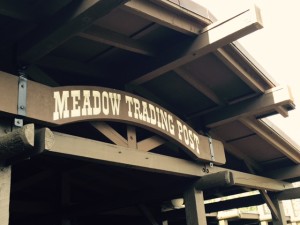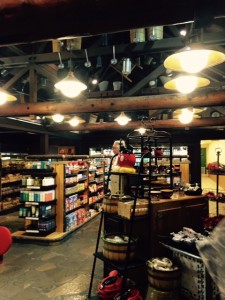 Again, like everything else at this resort, we found a unique and different experience.  This was not the average cookie-cutter store that has become typical at so many Disney World resorts.  The Trading Post was stocked with a great selection of themed merchandise arranged in clever displays.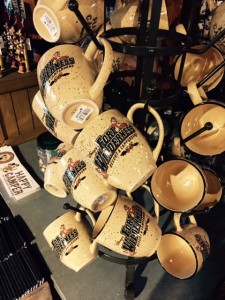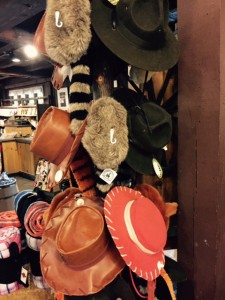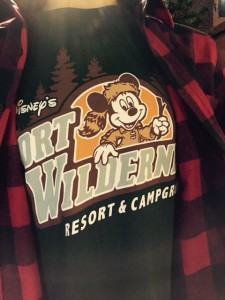 Of course I wanted to try on some of the hats and do some pin trading with the Cast Members at the checkout counter.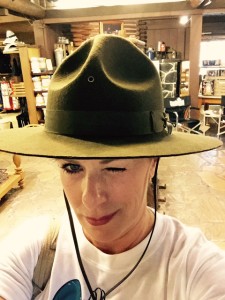 Before long, it was time to head back to the Bike Barn and set off on an even bigger adventure.  I'll be back to give a review and tell you all the details of the Wilderness Back Trail Adventure one day soon.
Are you a Fort Wilderness fan?  What's your favorite thing to do there?