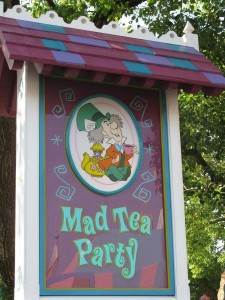 I knew when I polled The Fam about their favorite ride at Disney World, that question would be a challenge for Megan –
– She'd have the hardest time picking just one.  Megan is all about the classics and, after so many visits, family Disney traditions.  To Megan, visits to Disney World are not just vacations;  they're like Christmas morning and her birthday all rolled up into one.  (Do I know how to raise Disney-fied children, or what!)  There's no doubt Magic Kingdom is Megan's favorite place, so I knew she would narrow her choices for favorite down to that park.
In Megan's own words…
"Pirates of the Caribbean and The Haunted Mansion are two just-can't-miss Disney rides. I wouldn't feel complete if I went to Disney World and didn't get to ride those two. Oh, and don't forget Space Mountain, Splash Mountain, and Big Thunder Mountain Railroad. It just wouldn't be a Disney World vacation for me if I didn't get to ride those. I suppose the list could just go on and on. I can't pick just one ride because I have many, many favorites for a lot of different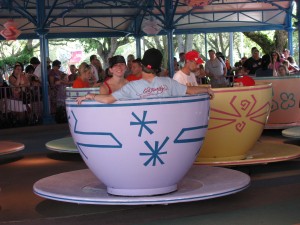 reasons.  Those rides are among my favorites not only because of how much fun they are, but also because to me they now all feel like part of the Disney tradition. I really feel that if for any reason any one of these rides:  Mad Tea Party, Pirates, Haunted Mansion, Splash Mountain, Space Mountain, or Thunder Mountain were ever closed for good, my Disney heart would break. So, while I have some rides that I love because they are so thrilling you just want to get off and get right back in line, I have many rides that I love because they are Disney World to me. "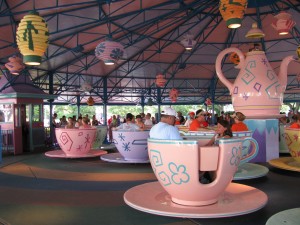 "Now, that being said, I would have to say that the Mad Tea Party's spinning tea cups are way up there on my list of favorites. I know there really isn't much to them, but I really enjoy that ride because it is, to me, the essence of Disney theme parks. I mean, you just can't see an advertisement for Disney World without a clip of those spinning tea cups. We may not ride them every time we go but it's just one of those things. You can't be a true blue Disney fan unless you have experienced the Mad Tea Party at least once or twice."
In the end, Megan just couldn't choose…."To pick one would be to betray all of those other rides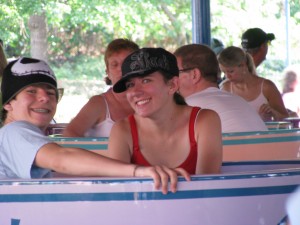 that Disney World wouldn't be Disney World without. It is a mixture of the rides that give you that thrill that makes Disney World the Happiest Place on Earth."
What ride makes your Disney World visit complete?