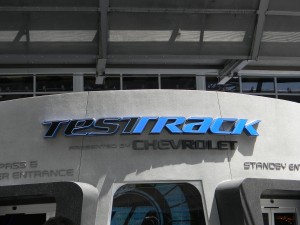 I drive a Toyota Prius and her odometer just rolled over 200,000 miles.  My car is 8 years old, has a few dings and scratches and still gets me from points A to B very well – I like it because its a pretty Disney-looking red and allows me to display my considerable number of Disney antenna toppers.  I'm not a car buff and I care not at all about the automotive technology involved in HOW I'm getting well over 40 miles to the gallon on every tank of gas.  I know to get the oil changed at regular intervals.  I could maybe change a flat if there were an extreme emergency, but I live in the South where a woman with a flat tire somehow magically sends out a "damsel in distress" beacon and the tire immediately gets changed by a stranger who calls you "Sweetheart".  But rather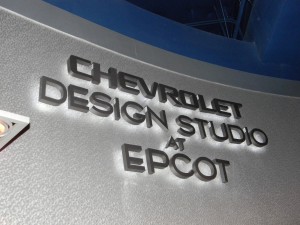 than making you feel the pitiful, frail and helpless female, you somehow end up feeling like a cherished family member and wind up with a new friend – who you will very likely see again at the grocery store, ballpark, or local 5k race.
So…Epcot's Test Track doesn't seem much like something I'd like, does it?  Once again, I have to hand it to those Disney Imagineering geniuses – it's actually fun!  Guests get the opportunity to design a virtual vehicle – based on a number of options like efficiency, power, a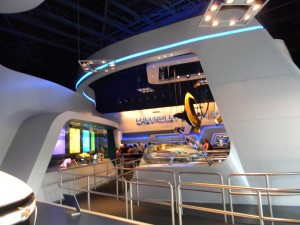 ppearance, and so on.  Then the designs are put through a series of tests as you ride along on the Test Track – which involves both indoor and outdoor simulated test situations.
On our last visit, Megan and I teamed up to design a car while Raymond and Joseph worked together on their own.  Megan and I were primarily concerned with our car's appearance while our family's other team was concerned strictly with their vehicle's power.  Sure, their virtual ride outperformed ours in the tests, but we couldn't have cared less – our car was adorable!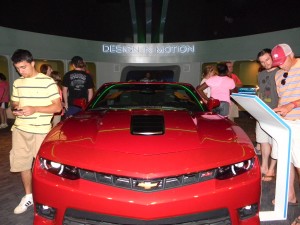 And if, when I'm in Test Track and I see those shiny new display vehicles, I'm giving them mental make-overs involving Disney decals and antenna toppers, well…that's just how I roll.
For a feel about what to expect on Test Track, watch my Test Track POV video on Living a Disney Life's YouTube Channel.
What about YOU?  Do you like Test Track?  What makes it fun for you?