Clearly no matter how many times I visit Walt Disney World or how much I read about my favorite vacation destination, there will still be things I don't know.  Remember when I found out about the collectible transportation cards?  Discovering there's a drawbridge in World Showcase was a lot like that…an unexpected Disney surprise!
Epcot – World Showcase's Drawbridge
It's okay if you're thinking, "How did she never notice the bridge over a waterway between Africa and China?".  Truth is, I never noticed it before because I was never trying to get from France to Norway when the bridge went up.  I don't know about Raymond and Joseph, but I was cruising along looking forward to using our Frozen Ever After FastPass, minding my own business, focused on the crowd ahead.  The crowd that wasn't moving!  Then suddenly I was all, "Whoa!  What the heck!  Check it out, y'all!  There's a drawbridge!"  Me being me, I sort of eased us up to the front of the crowd for a better look.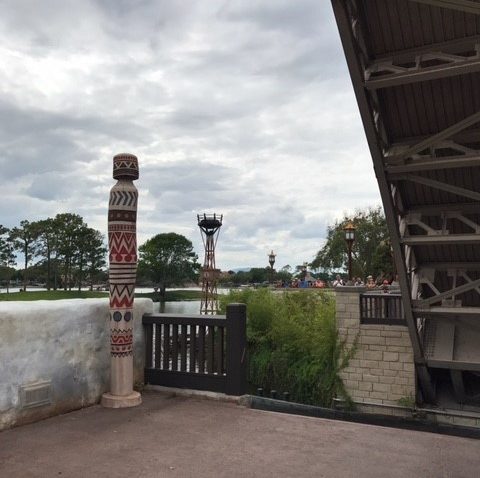 I seriously had no idea what the deal was.  Turns out, the globe used in Illuminations is stored backstage and moves into the World Showcase Lagoon via this little waterway-with-a-drawbridge.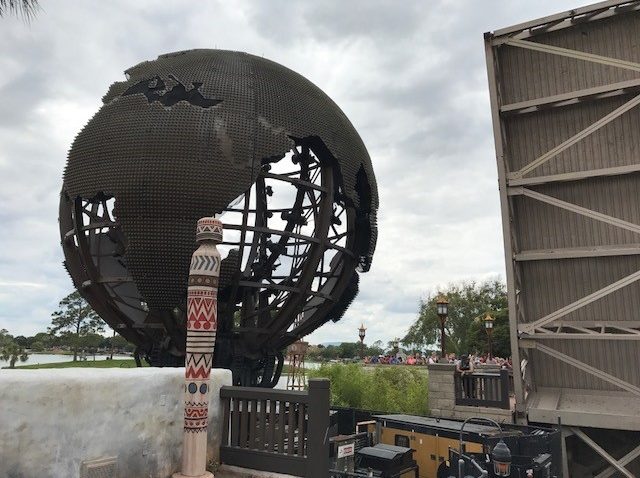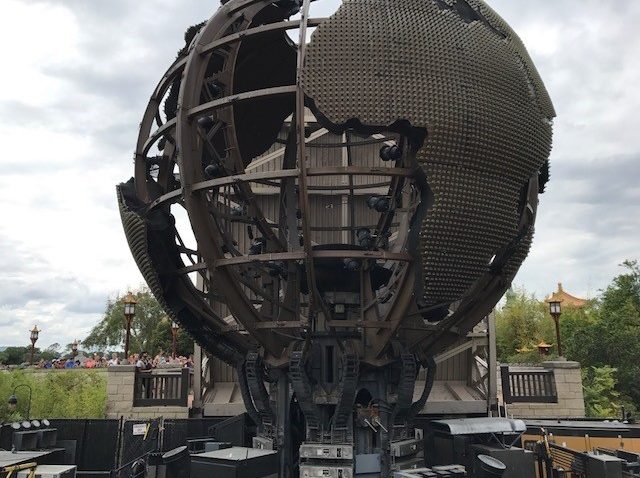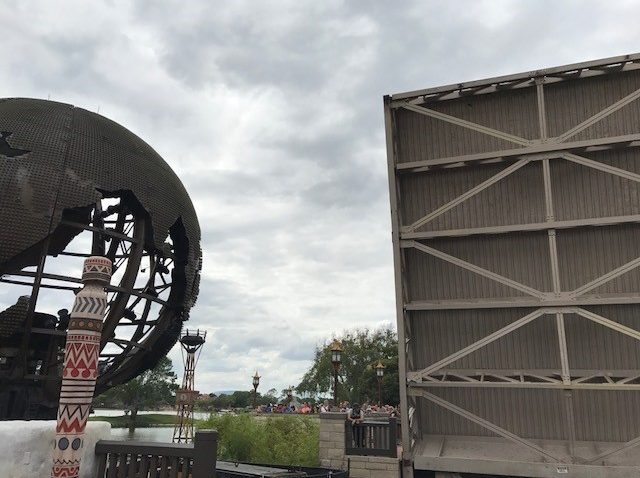 I was a little surprised at how unassuming and kind of small the globe looked.  During Illuminations it's the amazing centerpiece of all the action.  Arriving at the "theater" it looked rather like an unadorned actor heading for make-up and wardrobe.  Or a super hero as his or her alter ego maybe.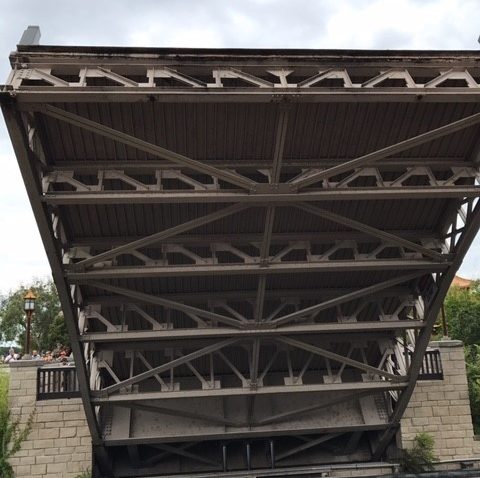 The crowd around us was boisterous and having fun.  I was even enlisted to take a photo for a group of young adults clearly celebrating something (or just having a really great time involving lots of adult beverages).  When the globe moved on and the drawbridge lowered, we were on our way to what we would soon find out was a closed Frozen attraction.  I was happy anyway – I'd learned something new about Epcot and got to see the famous Illuminations globe up close in the light of day.
Did you know about the drawbridge?  Have you seen it go up for the globe to pass through?