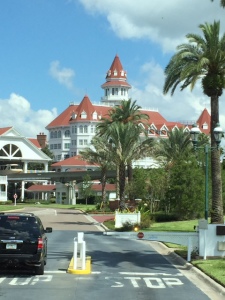 We couldn't be happier with our home a way from home at Bay Lake Tower.  For us, being able to walk to the Magic Kingdom makes BLT the perfect location for our family's Disney Vacation Club membership.  There are so many (and more on the way) Disney Vacation Club locations to choose from, there's a perfect place for just about any Walt Disney World fan's style and location preference.  So, whether you want to be close to the action (like us) or relaxing in what seems like a slice of paradise completely removed from the parks' hustle and bustle – there's a place for everyone!  You don't have to be a DVC member to stay in a DVC resort, you can pay cash for available rooms or rent points for your stay through a reputable company that specializes in matching members' unused points with people who need them.
On our last visit to Walt Disney World, we couldn't resist taking a tour of the new Villas at the Grand Floridian.  A resort near and dear to my heart, the Grand Floridian was the first place I ever stayed on Disney property nearly 25 years ago.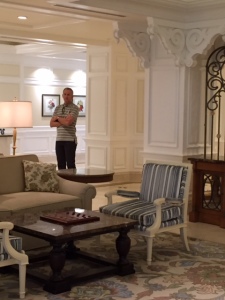 I love the entire resort's décor, the architecture, the restaurants, the shops and location on the monorail loop.  We'd heard the new DVC accommodations were spectacular and wanted to check them out for ourselves.  The Grand Floridian's DVC building is packed with details that are both welcoming and fancy.  It's bright, cheerful and inviting.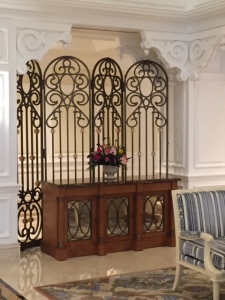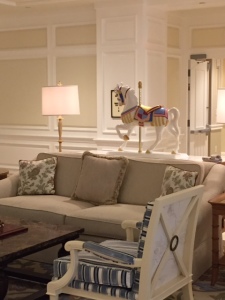 We had enough time one afternoon to whoosh on over via monorail (that's always how it feels to me- love the whoosh!) and satisfy our curiosity.  The lovely woman (I feel bad for forgetting her name!) at the Grand Floridian's DVC kiosk was more than happy to show us around.  The lobby is both elegant and whimsical – a theme that extended to every room we toured.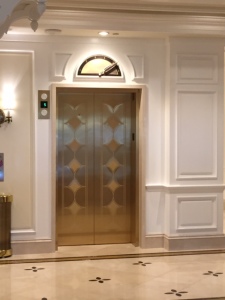 Beautiful décor, high-end finishes, and those magical Disney details were abundant – some people might find it all a bit fussy, but to Raymond and I, it was full of charm, romance, and surprises!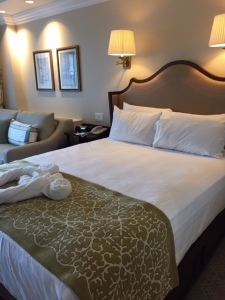 There are 147 villas which consist of studios (sleep up to 5), one and two bedroom villas (sleep 5-10), and Grand Villas (sleep up to 12), all located in one building.  Yes, with only 147 "rooms", there's a sense of urgency created for buying points before they sell out.  We just wanted to see what the rooms looked like so we could maybe use our existing points to stay there someday.  With such limited availability though, we know our best chance of staying there will definitely be in the off season!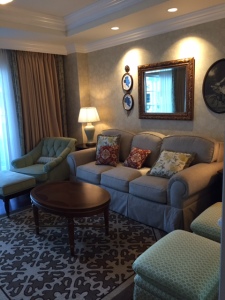 What made the biggest impression on us is the family-friendliness of the accomodations.  The perfect combination of luxury and comfort.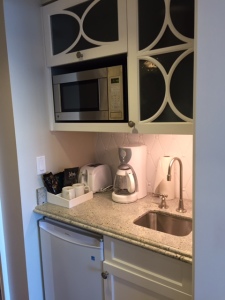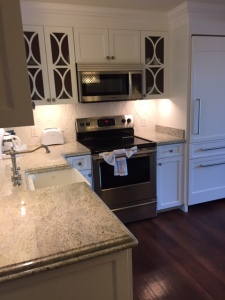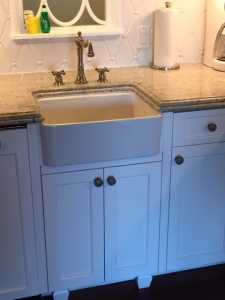 Not that I would want to spend much time cooking on vacation, but the kitchenette in the studio and the full-sized kitchen in the two-bedroom are fantastic.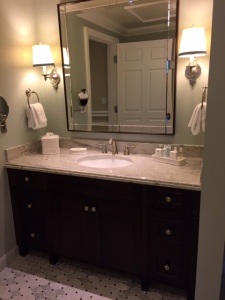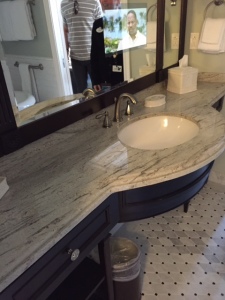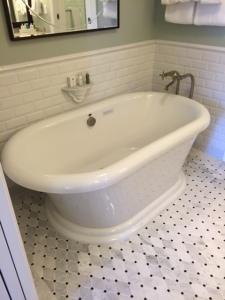 The bathrooms are amazing.  No, really.  They are.  All nine of the people who could stay in a two bedroom villa could all fit into the shower with room to spare!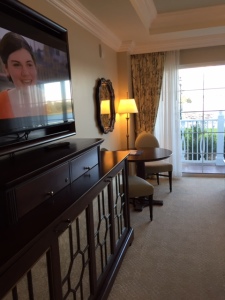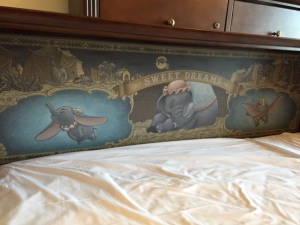 My absolute favorite part is the fold-down bed hidden in the dresser (under the TV stand).  How fun for a little one to fall asleep with Dumbo!  The artwork is wonderful.  We were completely in love with this DVC area by the time our tour ended.  We have moved this place to the top of our must-stay list for future vacations!
Have you stayed in a DVC resort?  Are you a DVC member?  Which is your favorite place to stay?