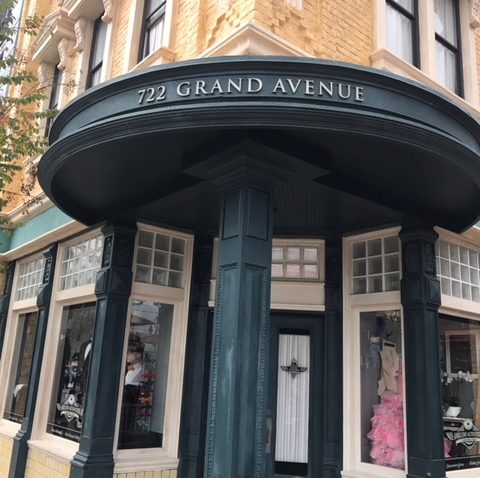 We recently explored Grand Avenue – The new, adorable, perfectly detailed little reminder of the Studios' former Streets of America.  A tiny oasis in the midst of what the Studios once was and the bustling transformation involved in what the Studios (or whatever the park ends up being called) will become.  Our expectations were low, but what we found was…
Happiness at BaseLine Tap House
First, let me gush about how Disney-esque Grand Avenue is.  It's worth spending a few minutes checking out the window displays in the "shops" along the avenue (located across from Muppet Courtyard) – this is what Disney Imagineering's impeccable dedication to creative details is all about.  It's what keeps us checking back on future visits to discover the tiny, but oh-so-clever details we missed the first time or two.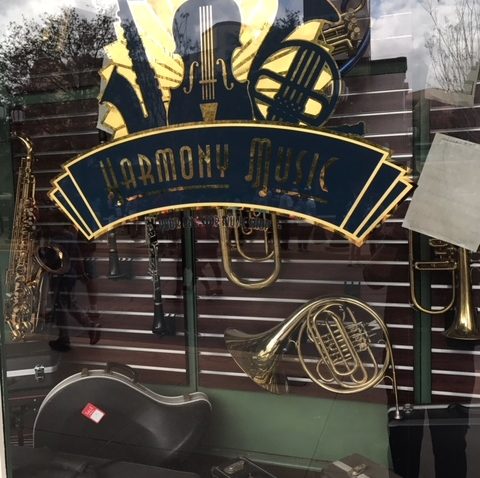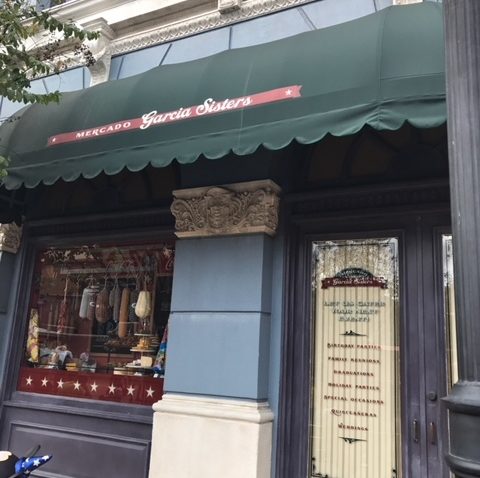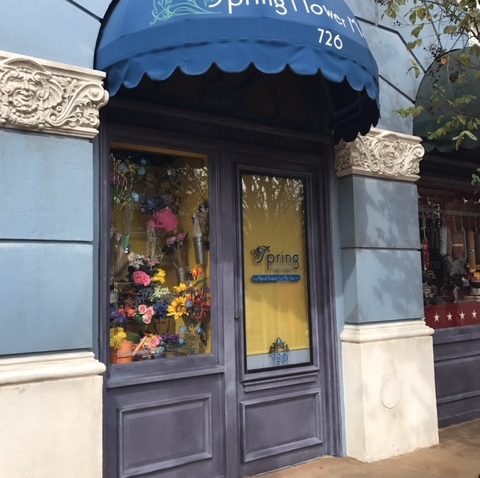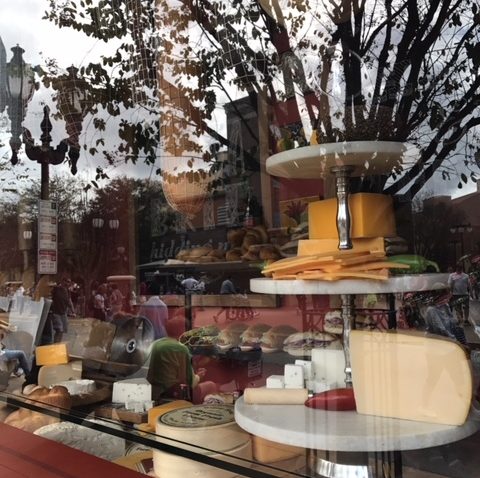 The real draw on Grand Avenue for thirsty adults like us is the BaseLine Tap House.  Remember when you could choose from a couple of different local craft beers at Min & Bill's Dockside Diner?  For Raymond and I , grabbing a cold beer there was a tradition on ever visit to the Studios until they changed the menu.  Then we switched to waiting in the loooooong line for to-go cups of decent beer at the Tune In Lounge.  Forget that!  BaseLine Tap House is where we'll be when beer time rolls around from now on.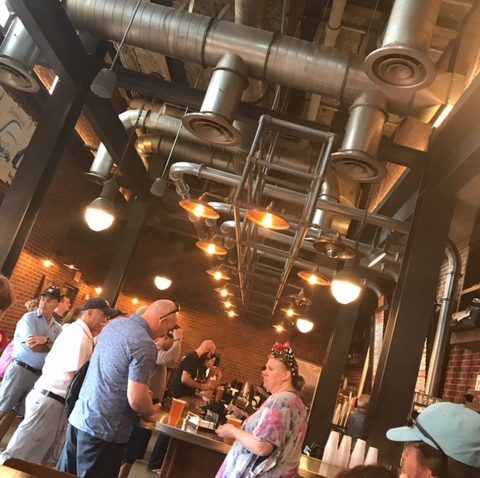 A much-needed addition to the Studios, BaseLine Tap House feels like a beloved neighborhood pub.  Excellent beer selection, or wine for those who wish, cool atmosphere, tasty snack options…all surrounded by some of the best music imaginable.  Ample seating indoors and out, it was an instant hit for our family.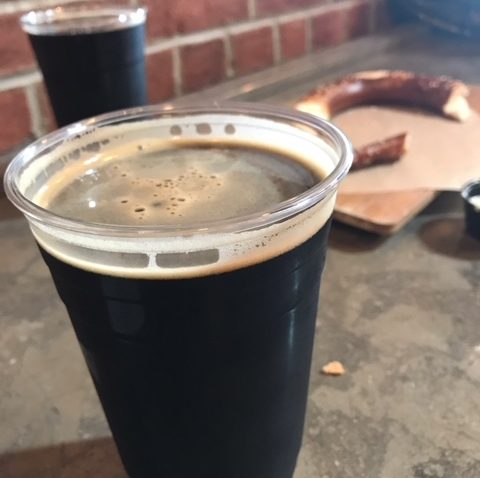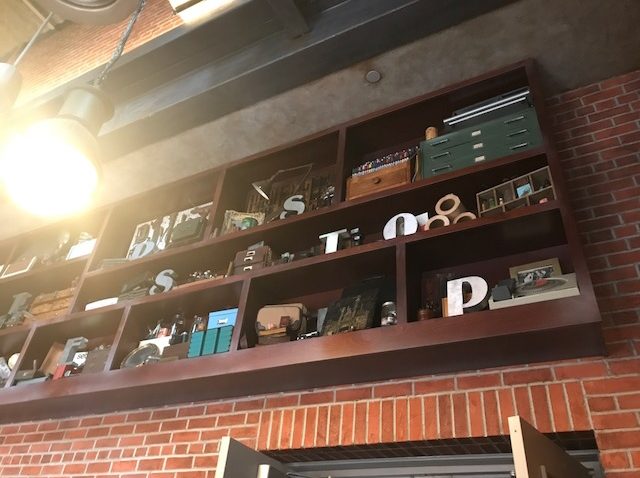 Raymond, Joseph and I ordered the only porter on the menu the day we were there and Megan managed to find a very satisfactory non-alcoholic beverage (Wild Strawberry Lemonade) as well.  The three of us shared a giant pretzel which was served with both warm cheese and mustard for dipping.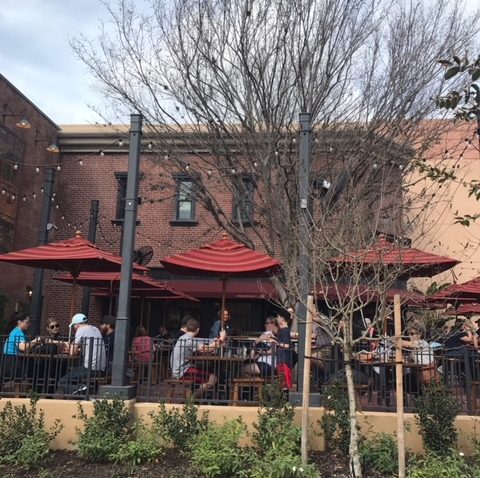 BaseLine Tap House made a most admirable first impression on us and we can't wait to visit again on our next day in the Studios.
What do you think?  Is BaseLine Tap House someplace you'd like to try?