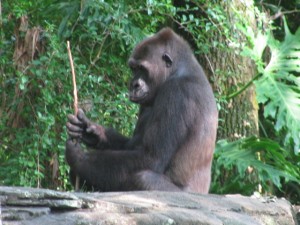 It was Gorilla Falls Exploration Trail for just three months after Animal Kingdom first opened.  Then Gorilla Falls became the Pangani Forest Exploration Trail.  Now, after 18 years, the trail's name has been changed back to the original. No matter what you call it, this is an awesome place to explore in the Africa section of the park.
Disney's Animal Kingdom – Gorilla Falls
I could give you all the reasons there are out there for all the name switching, but none of that matters.  What's important about this particular trail is that it is fantastic and deserving of a solid slot in your Animal Kingdom (full day!) touring plans. (AND the gorillas are wonderful!)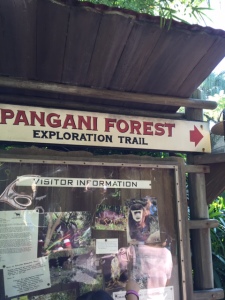 It seems to me that a lot of people will, if they go on the trail at all, squeeze it in between Kilimanjaro Safaris and whatever's up next on their FastPass+ schedule.  Rushing through this collection of animals, precisely crafted atmosphere, and information is not advised! You need to allow ample time (I prefer early in the day) to make the most of this opportunity.  The Safari is great, but the trails are where you can take as much time as you like to watch and learn (and photograph!) Animal Kingdom's animals.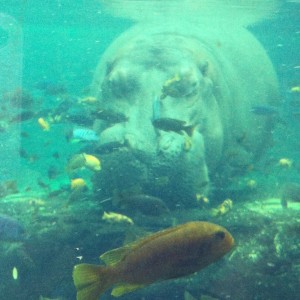 What do I love about Gorilla Falls Exploration Trail?  I'm glad you asked!  Like so many other Disney experiences, it's not one thing alone, but rather the individual parts coming together to make the whole so wonderful!  Underwater hippo viewing, naked mole rats, meerkats, not one, but two separate gorilla viewing areas and so much more!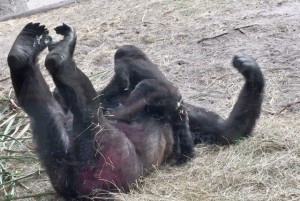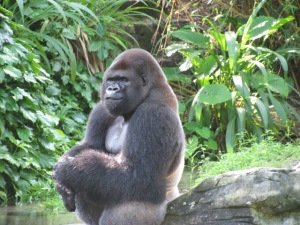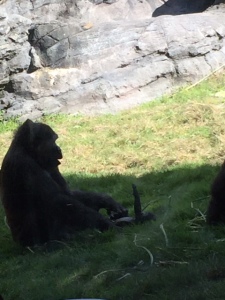 Gorilla Falls Exploration Trail is themed around animal conservation and research, so there's a ton of interesting information all around (animal list, exhibit details and full backstory here).  The research building is packed with details and fun opportunities for further exploration – open drawers, look around, check out the minutiae of the carefully designed Disney details.  Cast Members are always available to answer questions or provide fun facts about the animals along the way.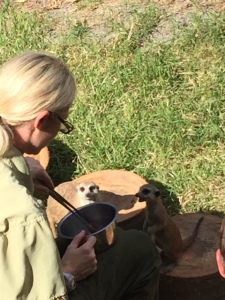 Gorilla Falls Exploration Trail is a must-see for me every time I visit Animal Kingdom.  What's your favorite part of this experience?