It's no secret – We love Disney World lounges.  The Resort Loop Pub Crawl is one of our favorite vacation activities.  So many great places around the World, it's hard to decide which ones to fit into our vacation plans.
Disney World Lounges – Geyser Point
Because Megan and I were on the Quick Service Dining Plan back in June, I knew we needed to check out the Geyser Point Bar & Grill.  It's new, it's just a short boat ride away from Magic Kingdom at Disney's Wilderness Lodge, and the food was on our dining plan – Win-win-win!
I'm sorry the rest of The Fam was not along for this experience.  I do believe Geyser Point (after only one visit) jumped straight to my second favorite lounge at Disney World!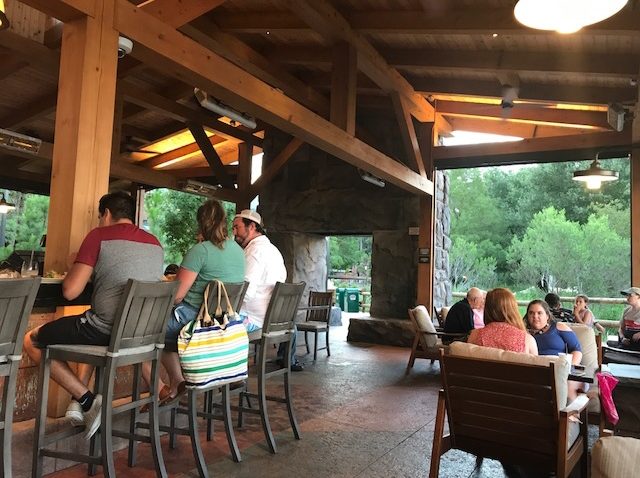 A combination of elements is what makes Geyser Point so great.  The lake-side setting on the gorgeous grounds of Wilderness Lodge is wonderful.  The open-air seating and welcoming bar area give a great laid-back vibe.  The service is excellent and the food menu is priced right.  In fact, if you're on the dining plan, Geyser Point is not the best use of a quick service credit.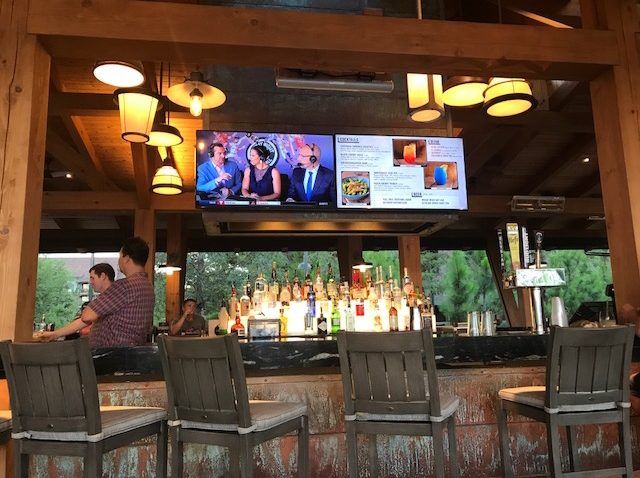 The menu consists of a few sandwiches and salads – from lighter fare to more robust items.  I believe the offerings are still being fine-tuned.  Case it point:  I ordered a Grilled Salmon BLT that no long appears on the menu.  It tasted great, but was the only negative aspect of our dinner there.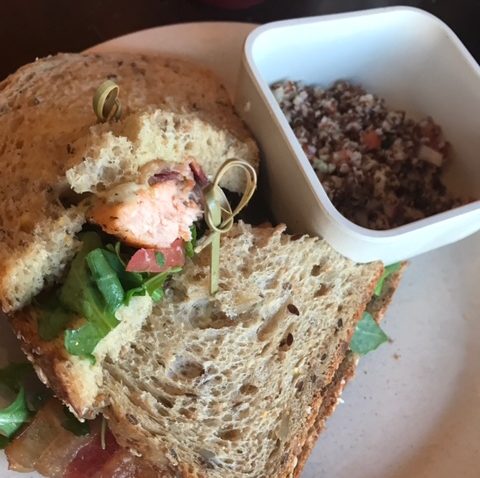 The piece of fish on my sandwich was tiny, but the bread slices were huge!  I enjoyed the flavors, but left so much of the bread behind, our waitress asked if I needed a to-go box.  I made sure to tell her that the food was delicious, but suggested that if they continued to offer this menu item, the chef switch to a small bun of some sort.  Sadly, it seems Disney decided to do away with the sandwich altogether.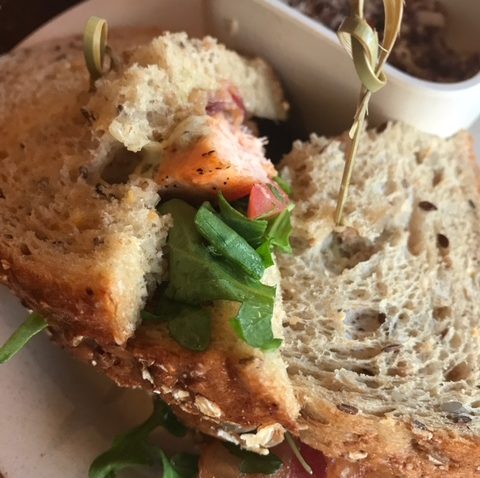 Megan ordered the Bison Cheeseburger ("Bacon, Tillamook Cheddar, Sweet Onion Straws, Lettuce, Tomato, Garlic Aïoli and Marionberry Barbecue Sauce served on an Artisan Roll with choice of Multigrain Salad or Waffle Fries") and enjoyed it very much!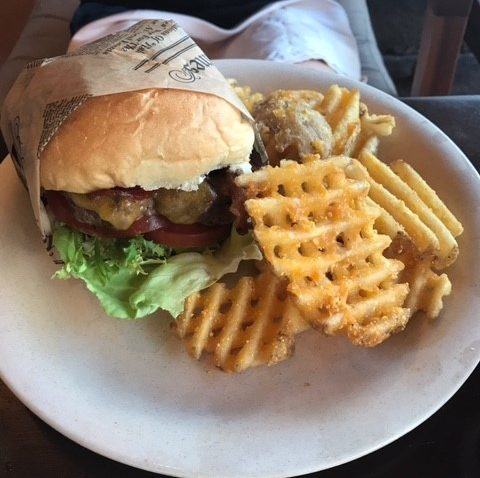 The beverage menu is the real draw for Geyser Point (to us).  Unique choices with something for every adult palate.  Want a fancy cocktail? Check!  Beer? Check!  Wine? Check!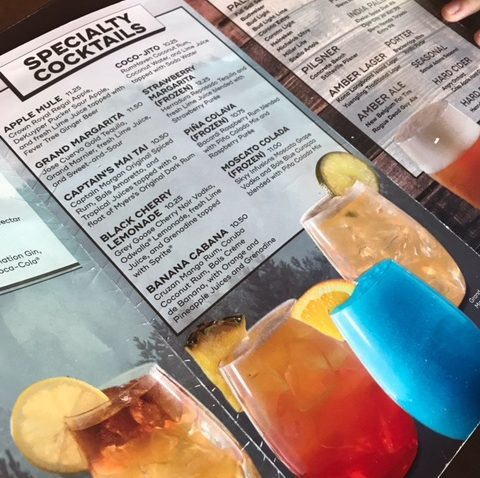 The best part?  The super relaxing seating and excellent service.  We never felt rushed, we never felt hovered-over, but got just the right amount of attention.  We loved the open-air, casual vibe and the welcoming overall feel.  As a place to unwind at the end – or in our case, in the middle – of a busy Magic Kingdom day, Geyser Point fits the bill.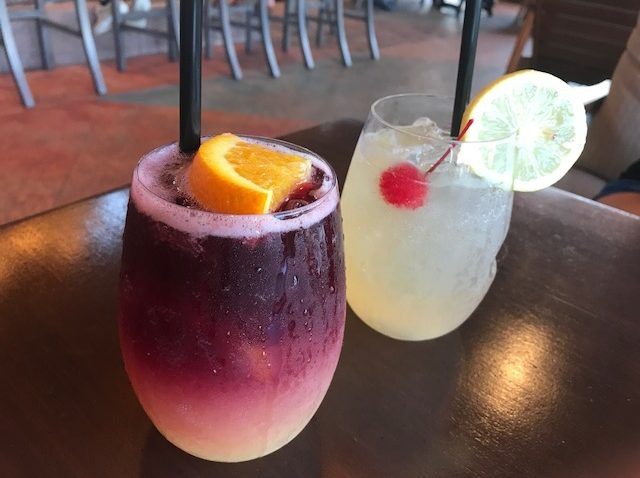 What's my most favorite lounge in the World?  It's the Nomad Lounge in Animal Kingdom, but Geyser Point is right up there!  I cannot wait to take the rest of the gang there next year – Megan and I know they'll love it as much as we did!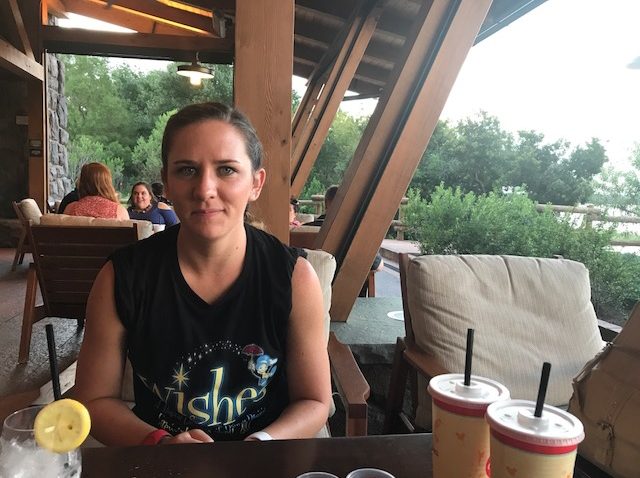 Have you been to Geyser Point Bar & Grill?  What did you think?  Is it on your list of places to try?  What are you looking forward to trying?