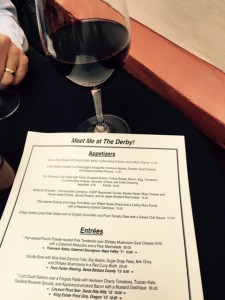 I've been hearing a lot about the new Trader Sam's Grog Grotto at the Polynesian Village Resort and it sounds like a great place!  Really, it does – especially if you like a party atmosphere and cool mixed drinks served in exotic containers with flair!  I'm sure we'll get there someday, but to be honest, it may be a while.  We have some favorite lounges at Walt Disney World and when happy hour arrives, we'd be hard-pressed to choose something new unless we're on an extended vacation.  We usually prefer a place that's quiet enough to allow for un-shouted conversation and we like having the option of ordering a snack to go along with our beverage of choice- which is nearly always a glass of red wine or a craft beer.  If you happen to find yourself in need of a quiet-ish corner to relax with a cocktail and good company, I offer you…
Disney World Lounges – Five Great Places
1. Victoria Falls – If you're staying at Animal Kingdom Lodge or simply have an ADR (advance dining reservation) at one of the amazing restaurants there, make time to enjoy a few minutes at this little out-in-the-open spot perched just below the Jambo House lobby and above the restaurant Boma.  There's a great selection of drinks and snacks and, if you like wine, you'll find some wonderful African selections to choose from.  Excellent service, classy, detailed décor.  It's a must-do for us on every vacation.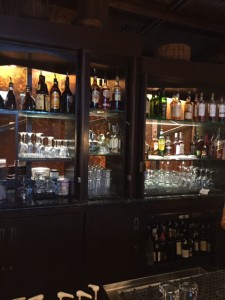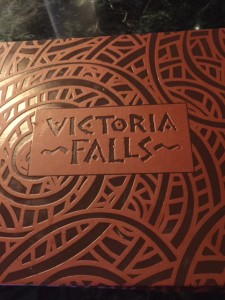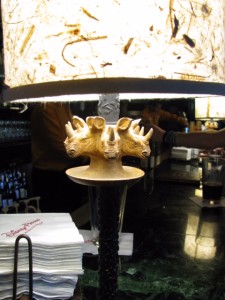 2. Belle Vue Lounge – This is a quaint, retro, 1930's-style spot off the Boardwalk, with a small bar and overstuffed chairs and couches that invite you to sink in and soak up the relaxed and very cozy atmosphere.  The Belle Vue Lounge is great as a destination on its own, but is also a wonderful place to spend a few minutes while waiting for a table at The Flying Fish Café.  Lively nighttime hotspots are plentiful on the Boardwalk – the Belle Vue is special for being relaxed and quiet after a busy day.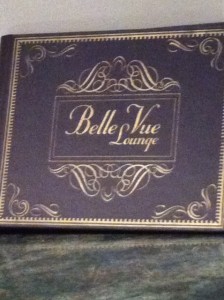 3. The Wave – More often than not we stay at Bay Lake Tower, so once we've returned from the parks and have a bit of time to spare before we venture back out for whatever evening activities we have planned, we love to drop by The Wave in the Contemporary Resort.  We love the wine list, the quiet atmosphere (detecting a common thread here?), the excellent service, and the unique, fresh menu items.  Late lunch, happy hour, snack and a beer – this place is where we go when we want to escape for a few minutes.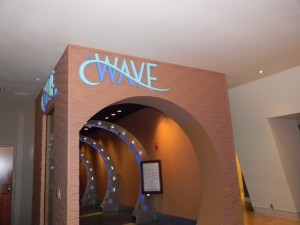 4. Territory Lounge – Worth the trip to the Wilderness Lodge just to kick back for a few minutes and soak up the atmosphere.  A great excuse to hop a boat from Magic Kingdom to enjoy the gorgeous grounds, majestic lobby, and awesome happy hour spot.  It's dark, cozy, inviting, and full of awesome Disney details.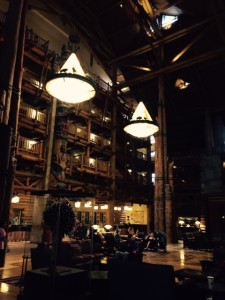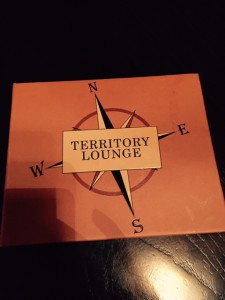 5. Mizner's – I honestly only care about stopping here when I can listen to the Grand Floridian's Lobby Society Orchestra play right outside Mizner's door.  It's a nice place, don't get me wrong, but the comfortable Victorian atmosphere's not the draw.  The music is.  We think the Grand Floridian is one of the most relaxing places in all of Walt Disney World – add the music, a comfy chair, and a glass of wine…amazing.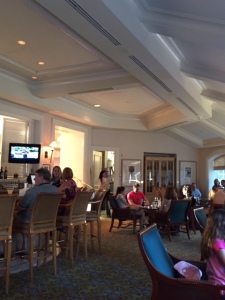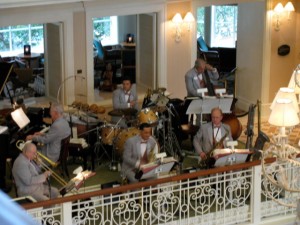 Honorable Mention – We've only been one time, but for an in-park happy hour, we loved the patio at the Hollywood Brown Derby in Disney's Hollywood Studios.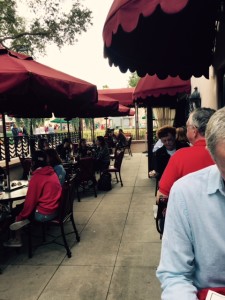 Which Walt Disney World lounge is your favorite place for happy hour?