I've talked about my favorite 1-credit table service restaurants at Disney World before (here).  But it's been a while, so I thought an updated version was in order.  If I were making my ADRs (Advance Dining Reservations) right now for an upcoming vacation, here's what I'd recommend…
Disney World Dining – Best 1-Credit Table Service (Part 2)
I still stand by most of my original picks although I will most likely not eat dinner at Be Our Guest again (preferring the quick service breakfast or lunch) and I'll pass on Chef Mickey's in the future because I've found a place I like much better.  I'm now proud to say I've visited a few of the honorable mentions from the previous list and would highly recommend these: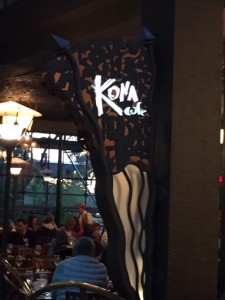 Kona Café – Right next door to 'Ohana in the Polynesian, Kona offers a different dining experience.  Where 'Ohana is great for big appetites and fans of family style dining, Kona is better for folks who want options and have varying tastes and appetites.  The menu is Pan-Asian and offers a great variety (sushi lovers seem to flock here).  The service is consistently good and we've been so happy with the food, we've eaten both dinner and breakfast at Kona on more than one trip.  Just a short monorail ride from Magic Kingdom, Kona's an excellent place to eat before heading to Magic Kingdom for the evening.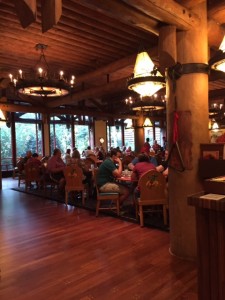 Whispering Canyon Café – We've been twice now and had a great meal both times.  It's fun, filling, and in an awesome setting at Disney's Wilderness Lodge.  Somewhat similar to 50's Prime Time Café in server/guest interaction, Whispering Canyon  is a favorite of meat-and-potatoes fans with an American menu that includes an all-you-care-to-eat skillet.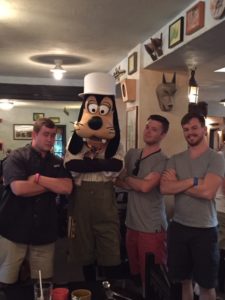 Tusker House – I've gone on and on (here) about the food, the characters, and the service.  It's a buffet with choices aplenty.  I love seeing Mickey, Minnie, Donald, Daisy, and Goofy in their safari outfits while filling up on some very unique menu offerings.  Not to worry if you have picky eaters – this buffet includes plenty of choices for all tastes.  If you don't want to leave the park to eat at Boma (Animal Kingdom Lodge's buffet) and you love a character meal, Tusker house is a safe bet.
We've also tried and wholeheartedly recommend…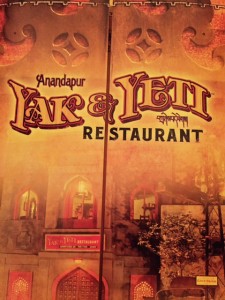 Yak and Yeti – The table service option (there's also a quick service window) of this highly themed restaurant in Animal Kingdom's Asia section is quite good!  If you like Pan-Asian food and want a nice sit-down, non-character in-park experience, Yak and Yeti's a solid choice.  The menu is surprisingly broad and we love the atmosphere – very cool décor!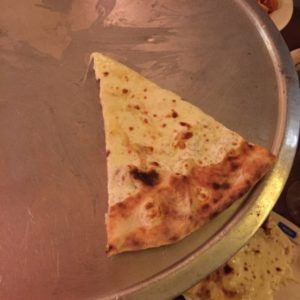 Via Napoli – It was lively and a little loud, but for a family dinner, Via Napoli was fantastic!  Everyone in our party of seven was happy with their choices and the pizza was about as good as it gets at Disney World.  I'd choose again Via Napoli if I wanted to stay in Epcot for dinner and had a group to please.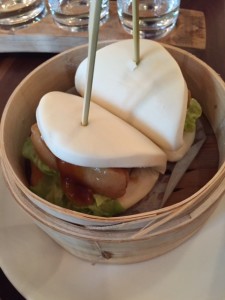 Morimoto Asia (1-credit for Brunch or Lunch only) – The service, the menu, and the atmosphere are much less kid-friendly than most Disney World eateries.  That's not to say that kids aren't welcome, but Morimoto Asia in Disney Springs is where we like to go for a lunch date.  The servers are professional and knowledgeable, the menu is broad with plenty of options for sharing.  We can take our time and feel like we've found an oasis in the middle of the often chaotic Disney Springs area.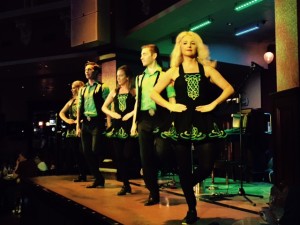 Raglan Road – This is our tried-and-true dinner choice in Disney Springs.  It's very family friendly and the menu is full of hearty comfort-food  choices.  Plus, entertainment!  Irish dancers and live music add a very special element to eating at Raglan Road.  Hello!  Dinner and a show for 1-credit? Yes!
Again, if I were going right now, I'd choose Tusker House over Chef Mickey's or 1900 Park Fare.  I'd choose Via Napoli in Epcot, Kona Café at the Polynesian and Raglan Road in Disney Springs for dinner.  If my schedule made a nice lunch versus dinner possible, I go for a Magic Kingdom park-break at Wilderness Lodge to visit Whispering Canyon or I'd head to Disney Springs and enjoy an awesome meal at Morimoto Asia.
What do I need to try next?  What's your favorite 1-credit table service restaurant at Disney World?