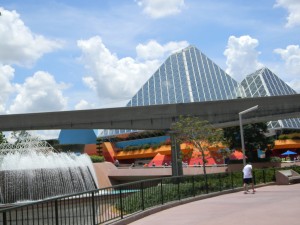 You may have heard about Walt Disney World's new park security screening involving the use of walk-through metal detectors.  In December of 2015, Disney began to randomly screen guests entering Disney World's four parks.  Initially, this screening is (was?) being conducted by a third party company until Disney is able to hire, train and implement their own in-house screening process.  Certainly for many Disney fans, this latest reminder of the outside reality of mass shootings and other acts of violence signaled a certain loss of innocence for Disney World and Disney park guests – an intrusion on the carefully crafted magic that makes a Disney vacation particularly special.  I have something to say about this based on recent experience.
I'll admit it – when I first heard about metal detectors being installed near the bag-check areas of Disney World parks I was sad.  The units would detract from the beauty of the park entrances, the reminder of the real world would negatively impact my enjoyment of the Disney Bubble.  Heck, the lines would move slower and take much longer.  Nothing good would come of this…except safety and added peace of mind, that is.  This is the world we live in today.  How horrible would it be if our favorite vacation destination became tainted with tragedy?  I'm all for this new security screening and, after having experienced it myself, can tell you it is absolutely no big deal.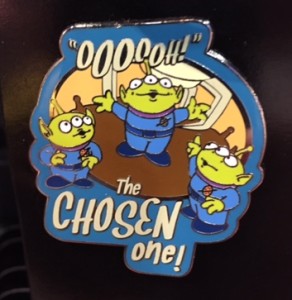 I was chosen for extra security screening.  Raymond and I came down the monorail ramp, making our way to the entrance for Epcot.  As is our custom, Raymond went on through the entrance for guests without bags while I headed for the bag-check area.  Once my bag had been inspected, I started forward looking for Raymond when I security guard addressed me by saying, "You've been chosen for extra security screening, Princess, please step this way."  I was asked to place my bag on a table and step through a metal detector (with no wait).  I retrieved my bag and was on my way in mere seconds.  This was no major inconvenience – nor even a minor one.  It was a less than a minute of time and absolutely no big deal.  The screening personnel were professional yet friendly and being called "Princess" didn't hurt my feelings either.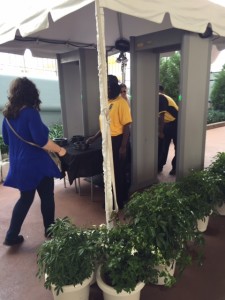 I've heard much feedback on social media about Disney's newest security measures.  Many remarks involve mixed feelings and criticisms about the process.  I'm all for anything necessary to keep my family and our memories safe.  I hope Disney continues to develop and implement whatever screening processes are necessary in the volatile and complex world we're living in today.
What are your thoughts on the new Disney World metal detectors?  Should Disney be doing more?  Is this newest protocol too much?  Please leave a comment.