A funny thing happened on the way to the Gran Fiesta Tour…
Disney Vacation Libation – La Cava del Tequila
Megan and I, on our Epic Mother/Daughter Disney Summer Road Trip, had so many opportunities to try new things!  One of the best was finally getting to find out what all the hullabaloo is about for the little bar inside Epcot's Mexico Pavilion.  So many of my Disney friends love La Cava del Tequila and have waxed poetic about it repeatedly. Now we know why!  We enjoyed ourselves so much, we visited twice!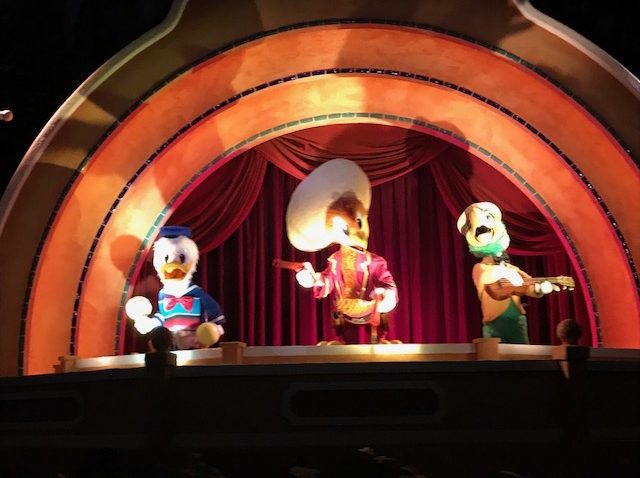 The first time we stopped in La Cava, we really were on our way to the Gran Fiesta Tour.  We'd just finished a delicious lunch at La Cantina de San Angel and thought a leisurely boat ride with the Three Caballeros sounded like a great way to digest a bit and relax in the cool, dark interior of the Mexico Pavilion.  As we were making our way to the ride, I remembered how much I'd been wanting to at least check out the offerings in this much touted corner of World Showcase.  Megan was totally on board and we headed on in.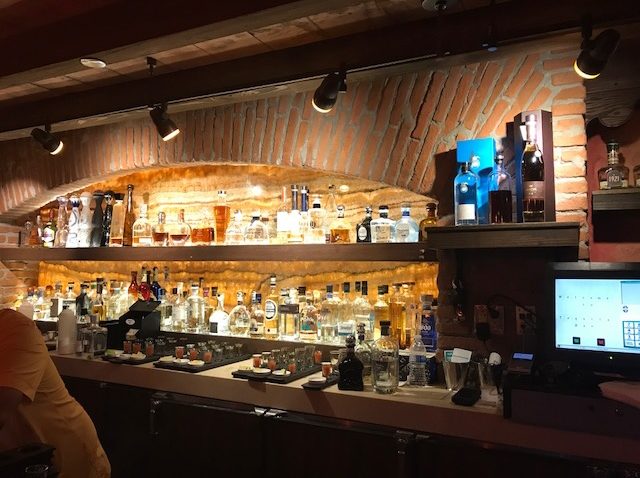 First of all, the greeters are fantastic!  Friendly and helpful, they offered to find us a table, but we asked if we could just go to the bar instead.  Of course!  The service at the bar was just as great.  We were greeted by a very friendly young woman who was happy to make recommendations and share the drink menu with us.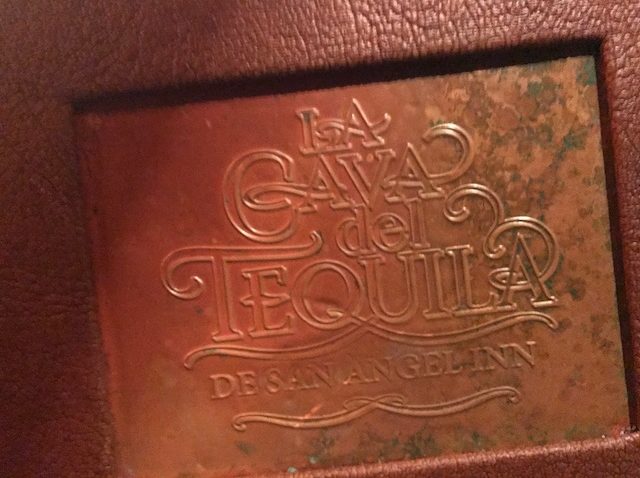 We noticed right away that there were tequila flights set up on the back of the bar, so we asked about how those worked exactly.  Each flight consisted of three tastes of tequila (good, better, best), presented with salt, lime, and a shot of tomato juice to be taken after the first tequila sample (to cleanse the palate).  While the set up looked like a lot of tequila, the three servings amount to the equivalent of about a shot-and-a-half.  (Description – La Cava Tequila Flight:  22 Casa Noble Blanco, Partida Reposado, Ambhar Añejo)  Megan and I thought this sounded like a fun adventure and abandoned our plans for margaritas in favor of learning more about tequila!  We were very happy with our decision.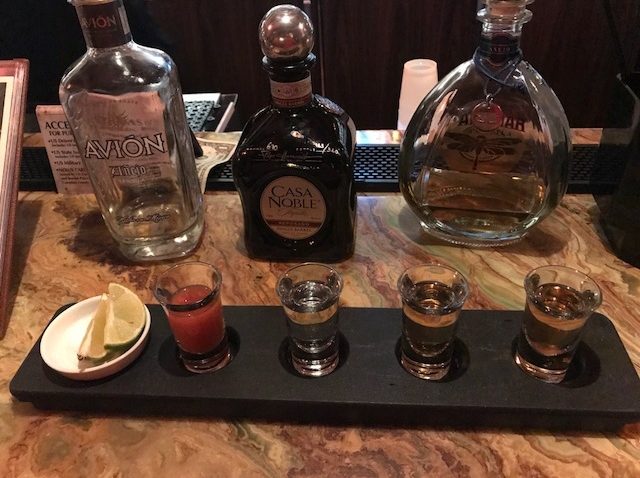 The next day, we found ourselves in Epcot again and knew we'd be heading back to the Mexico Pavilion for the margaritas we'd passed on the day before.  Our second visit to La Cava del Tequila was every bit as great as the first. 
The margarita menu is awesome.  I knew from reading rave reviews that I wanted to try the Avocado Margarita which sounds kind of odd, but is ridiculously delicious!  I normally find margaritas a tad too sweet, but the avocado version is just exactly right.  Megan opted for the Passion Fruit Margarita and was very pleased with her selection – I tried a sip and it was exotic, refreshing, and very tasty!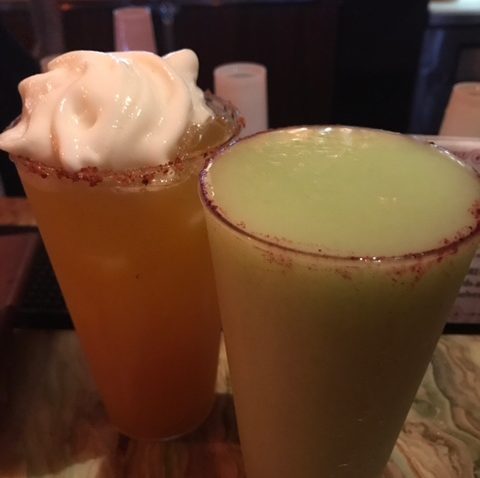 So…La Cava del Tequila…Megan and I both give it a two-thumbs–up for service, atmosphere, presentation and flavor.  We will most definitely stop in again at the earliest opportunity!
Have you visited?  Are you a fan of La Cava del Tequila?  What's your favorite Disney vacation libation to order there?