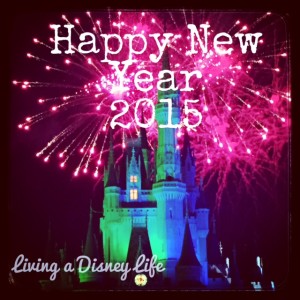 Happy New Year!  Thanks for stopping by. Let me take this opportunity to tell you how much it means to me that you are taking time out of your day to visit.
Last year was the first time I ever made New Year's resolutions.  Normally, I don't believe in them.  I think if you want to make a change, you should just do it.  Why wait? Why ruin a perfectly good reason to celebrate with crazy plans for losing weight, getting in shape, or being nicer?  Life changes are best made when it's time and individually, we all have to be ready and know when the time is right.  So, for my first foray into the world of resolutions, I made them based on my passion – Disney!  And you know what?  It was a brilliant idea for me.  I was able to follow the plan.  I did indeed do each and every thing I set out to do (read those resolutions here).  Except for one recipe and the fact that I expected to like #9 at least a little, they went really well!  On the heels of that success, I decided to use the exact same format for this year's commitments.  Don't mess with success – it's a great motto!
So without further ado, I give you…
My Disney New Year's Resolutions 2015:
1. See These Movies: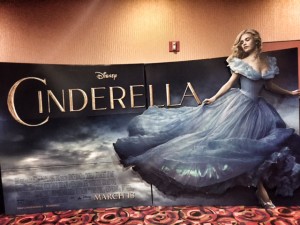 Cinderella (3/13)
Avengers: Age of Ultron (5/1)
Tomorrowland (5/22)
Inside Out (6/19)
Ant-Man (7/17)
The Jungle Book (10/9)
The Good Dinosaur (11/25)
Star Wars: The Force Awakens (12/18)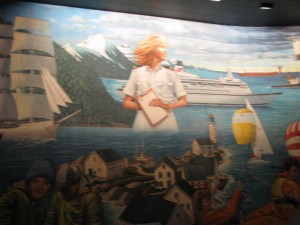 2. Take a Cruise – Last year's #2 was "Book a Cruise", so now it's time to set sail!  In June, The Fam and I will fly to Copenhagen to board the Disney Magic for a cruise through the fjords of Norway.  Whatcha wanna bet there's a bunch of Frozen tie-ins on that cruise? 'S okay, we've braced ourselves.  Adventure is out there!  Stand by for more on this as the port excursions become available for booking. Of course, I'll report back on all the deets!
3. Complete a runDisney Event or Three:  Glass Slipper Challenge, here I come.  In addition, based on my very own husband's advice, I'm registered for the Disney Princess 5k.  Yes, I'm planning to run a 5k, 10k, and a half marathon over three days – sounds easy compared to the Dopey Challenge, doesn't it?
4. Make More Disney Friends!  You guys are GREAT!  Many of you who regularly read this blog, follow me on Facebook, Twitter, and Instagram and listen to…see #7, have become like family to me.  I know I'll get the opportunity to meet some of you in February when I'm touring the World completing resolution #3.  If you are going to be at Walt Disney World during the Princess Half Marathon Weekend, holler!
5. Try These Restaurants:
Kona Café:  I've even stayed at the Polynesian Village Resort before, but have never eaten at the Kona Café.  I hear it's not to be missed!
Yachtsman Steakhouse (Yacht Club Resort):  I've never been to the Yacht Club, but I've heard raving reviews about the Steakhouse.  I'd like to see how it compares to another popular steak place, Le Cellier (Epcot, Canada Pavilion).
Il Mulino (The Swan):  It's Italian and I love Italian food.  Since the last time I ate at Tutto Italia in Epcot was a huge disappointment, I'm pining for some delicious Italian fare on Walt Disney World property.  I have high hopes.
6. Find and Trade for The Missing Pin:  It's the Toy Story Midway Mania pin set and I'm missing the beaver pin.  I don't know how realistic this goal is, but maybe if a few of you fellow pin fanatics are on the lookout, you could help me find my missing pin.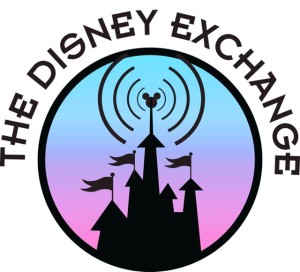 7. Work on My Podcasting Skills:  As you may or may not be aware, just two short weeks ago, I became a podcast host!  Blogging and podcasting are often mutually exclusive, but I fancy myself a master of multi-tasking and hey, when you have as much to say about Disney as I do, it's a lot easier to talk than to write.  Not only that, but my co-hosts, Nick and Dave, are just awesome guys who love Disney as much as I do!  Please give The Disney Exchange a listen and let me know what you think.  Too long?  Too short?  Too broad? Too specific?  What topics would you like to hear us discuss?
8. Try These Recipes:
Tonga Toast (Kona Café):  World famous breakfast food!  Found the recipe here.
Jiko's Macaroni and Cheese:  We love Jiko!  I usually make risotto when Raymond grills his famously delicious steaks, but a bed of Mac & Cheese would be awesome and if it tastes like Jiko's?  Perfection!  Here's the recipe.
Irish Brown Bread with Guinness Reduction:  Whoa!  If I can pull this off, I will be a hero.  The Fam loves Raglan Road and the bread and dipping sauce are certainly part of why we love it!  Here's the recipe.
9. Taste a Citrus Swirl – Last year's #9 was to try a Dole Whip for the first time.  If you missed seeing how that turned out, watch the video here.  I'm not ruling out the chance that I may enjoy something Dole Whip-ish, so I'm going to give the Citrus Swirl a try.  We shall see.
10. Make More and Better Videos – Last year, this resolution was to take more and better pictures.  I'm pretty happy with the result of those efforts.  Now it's time to work on my video skills.  Between my GoPro and iPhone, I'm pretty sure I'll have at least a few new Disney vacation videos to share with you in 2015.
There they are!  Now it's your turn!  Did any of these resolutions make it onto your list?  What Disney plans are on your 2015 calendar?