Google FOMO and the simple definition displayed says it all.
"noun: FOMO
anxiety that an exciting or interesting event may currently be happening elsewhere, often aroused by posts seen on a social media website."
Therein lies my problem.  FOMO clearly afflicts people of all ages…including middle-aged Disney fans who have been obsessively watching all things World of Avatar on the internet.  My April Disney vacation is too soon.  My November Disney vacation is sooooo far away!  Pandora is finally opening in May and I want to see it!!!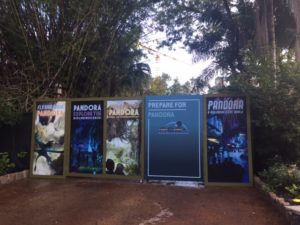 Disney FOMO is Real – I've Been Stricken
It's not like Animal Kingdom's newest land is suddenly showing up after a few months of preparation.  The first announcement of Pandora's imminent arrival was made in early 2011.  That's SIX years ago.  Six years of speculation, starts, stops, controversy, rumor, and (for some) excitement.  Construction began in 2014 and, by bits and pieces, we've learned the details of exactly how Pandora will make its place in Animal Kingdom.  At long last, the time has arrived – May 27, 2017 – and I won't be there.  New rides, restaurants, shops, exquisitely themed and amazingly detailed, and I'd already booked April and November before the opening date announcement was made.  The internet is full of ride details and food pictures – constant reminders of what I won't be seeing anytime soon.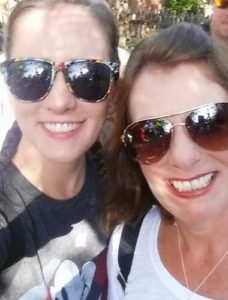 What's a girl to do?
I have a plan, of course, and a willing cohort.  Megan and I have been talking about a mother/daughter getaway forever, so I filled her in during our usual Sunday visit.  In short order we had vacation schedules verified, 42 vacation club points booked (Saratoga Springs), and a route planned.  Since we have always flown to Disney World, this driving thing will add a different aspect to our trip, but Meg and I are pretty stoked.  We have virtually unlimited packing space for the first time ever and can bring important things like breakfast foods and wine.  As many pairs of shoes as we want!  Once we arrive at Disney World, we'll have three whole days to explore Pandora before heading home.  Our first summer road trip, just the two of us, and we couldn't be more excited.  See you in June, World of Avatar!
Have you suffered from Disney FOMO?  What new Disney World attractions are you looking forward to most?