There's a small window in November to sail on Disney Cruise Line between their themed Halloween on the High Seas and Very Merrytime Cruises.  During this time, guests miss both holidays.  That's when we sailed.  I was a little bummed about it on account of our cancelled cruise would have been a Halloween on the High Seas cruise and I'd bought us some totes adorbs (as the young folk say) Jack and Sally shirts to wear.  Oh, well.  All was not lost!
The Disney Dream's Gingerbread House
The morning after we set sail, Raymond and I were up early (as always) and I had time to admire the gorgeous lobby atrium without anyone else there.  Something was off.  There was a wall.  Mysterious!  Later, as I approached the wall, I could very distinctly smell gingerbread – an amazingly delicious aroma that had me practically pressing my nose against that wall.  I detected activity and then saw a man behind the wall measuring something – he was making a gingerbread house!  You know how I am so it should come as no surprise when I tell you that I sort of hollered over, "Hello the Gingerbread House!  When will you be finished?"  A voice responded, "Before this cruise is over."  I kind of felt like Dory speaking whale, "Thank youuuuuuu!"  And we went on with our vacation.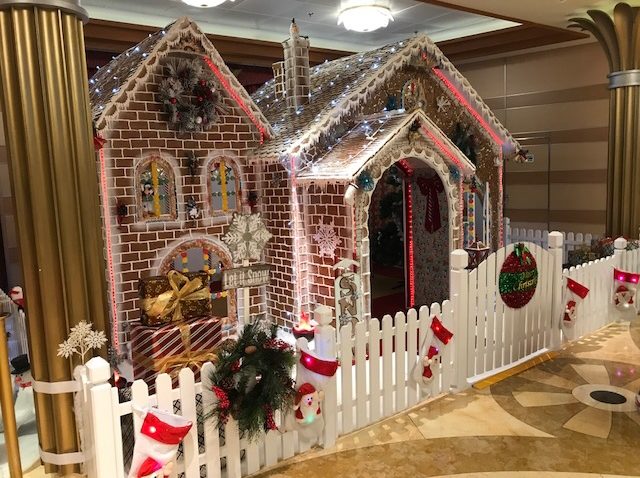 True to his word, the mystery gingerbread construction guy was right!  The morning we prepared to disembark, the Disney Dream's Gingerbread House was complete!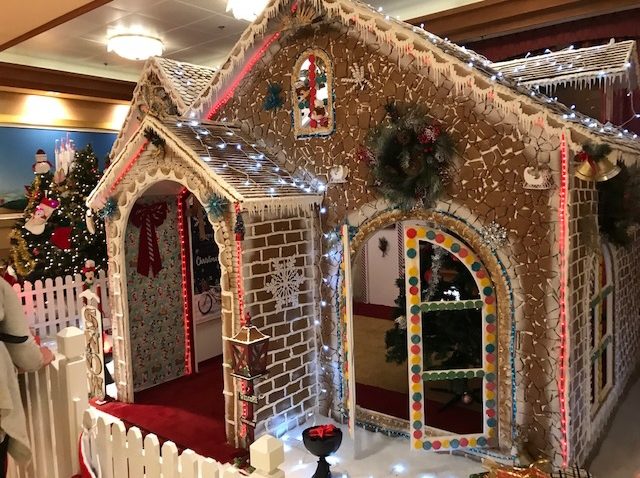 And, BOY!  What a creation!  Inside and out, the house was packed with Disney magic.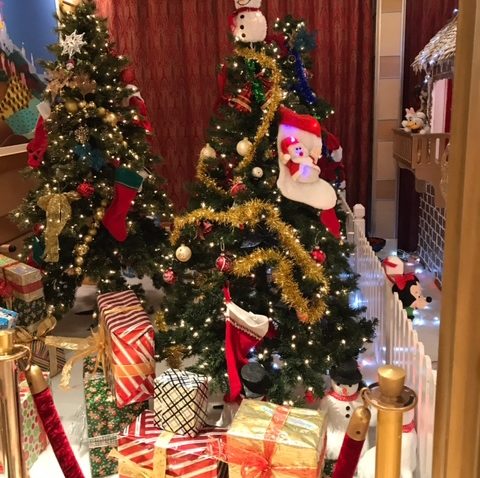 Have you ever seen the gingerbread houses at Walt Disney World like the ones at the Grand Floridian or the Contemporary maybe?  This one was very unique with lots of details inside and out that captured a more playful, wistful feeling that the ones we've seen at Disney World.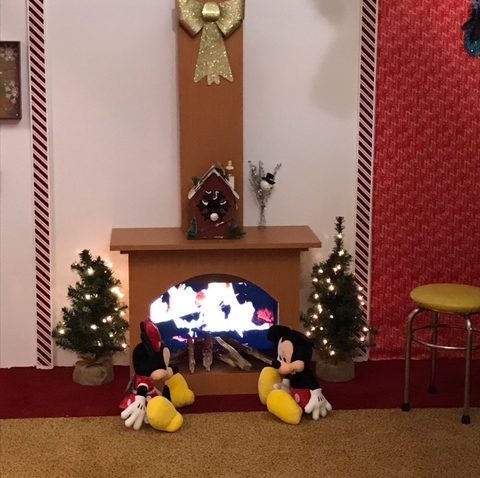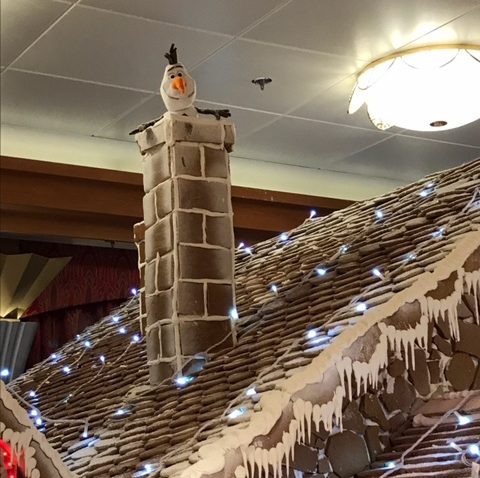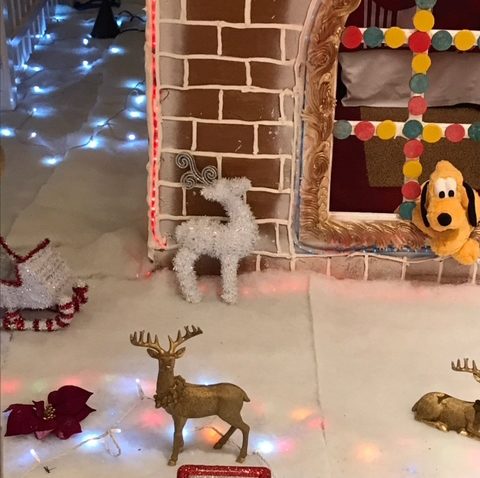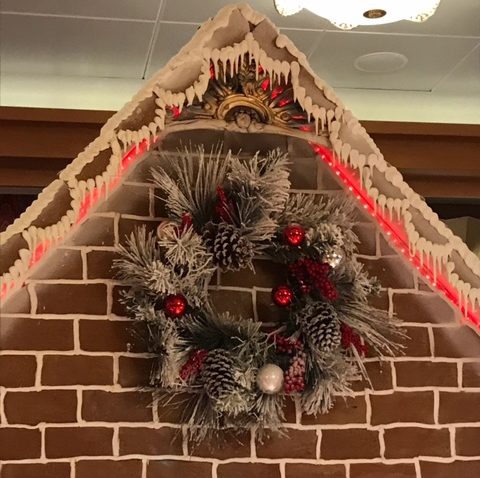 As we made our way down the gangplank, Raymond directed my attention to the dock where a virtual forest of plastic-wrapped Christmas trees were being unloaded.  While it would have been fun to see the Dream in all her Christmas finery, we were there for the building and unveiling of the Gingerbread House and that was pixie dust enough for us.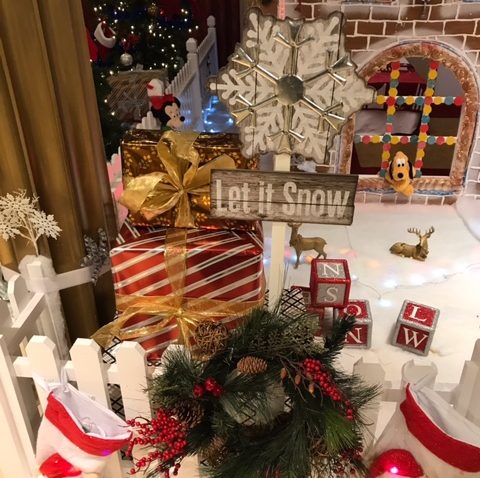 Have you sailed on Disney Cruise Line for a seasonal cruise?  Which one?  How did you like it?