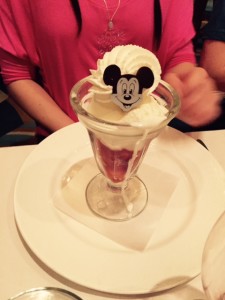 I watch what I eat very closely and eat healthy food most of the time.  On vacation?  Not so much.  I love vacation food and look forward to it as something special to be experienced on our Disney vacations.  Especially on our Disney cruises!  It's completely different than planning those Disney World advance dining reservations 180 days pre-vacation.  The cruise line's rotational dining, among other things, will ensure I visit different restaurants with a wide variety of menu choices.  The only reservations we worry about are at Disney Cruise Line's adults-only dining options.  If I'd never sailed on Disney Cruise Line, feeling the way I do about my vacation food, I'd be wondering…
Disney Cruise Line – What's the Food Like?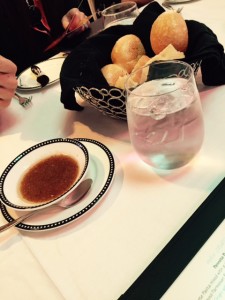 1.  You won't go hungry.  There are opportunities to eat morning, noon, and night.  Picky?  Don't worry – Disney's used to that and will pull out all the stops to make sure you never walk away unsatisfied.  Whether you're craving something sweet or savory, light or totally loaded with decadent sauces (and calories), you'll find it on a Disney ship!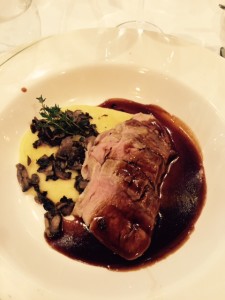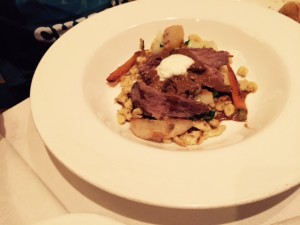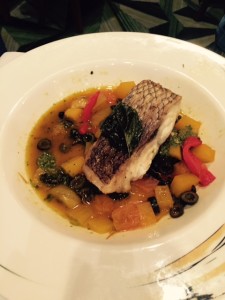 2.  Gluttony isn't expensive.  Only a couple of food items are not included in your cruise fare:  Snacks for movies & shows, certain similar snacks on the room service menu, and adults-only dining.  Alcohol and specialty coffees are not included either, but soft drinks are.  When you order soft drinks with dinner or help yourself to them at the beverage station on deck, there's no extra charge for that.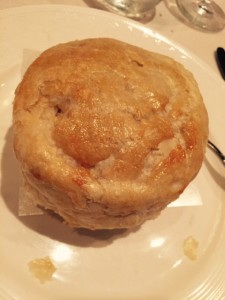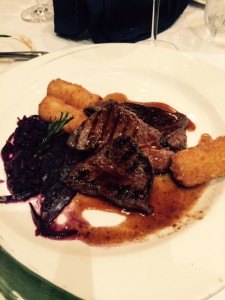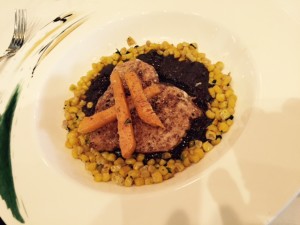 3.  Bottomless pits are welcome.  I vacation with one, I know this to be true.  Joseph is 20 now, but still has that ridiculous teenage appetite.  He's about 5-foot-ten and weighs maybe 145 lbs. (maybe).  Nearly evening of our cruise he ordered an appetizer, TWO different entrees, and dessert – and cleaned every plate!  Our servers April and Andres never batted an eye….just kept the food coming.  OH, to have that kind of metabolism!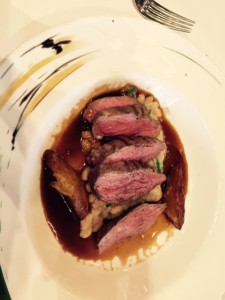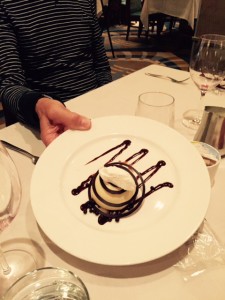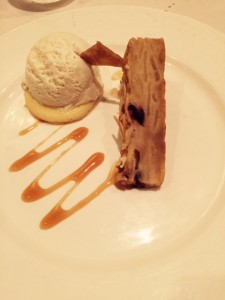 4.  The options are unbelievable!  Fast food?  Yep – pizza and snacks, and soft-serve ice cream.  Breakfast buffet?  You betcha (and it's awesome!)  Room service?  Sure!  Loads of choices – two of our favorites include the "All Hands on Deck" cheese platter (makes a great afternoon/happy hour snack) and breakfast foods of all sorts.  Bring me coffee – I don't feel like going out.  What else is fantastic?  Pub grub!!!  O'Gill's Pub in the grown-up nightlife area of the ship puts out a spread in the evening that will certainly satisfy your late-night cravings!  Even little churros are there to really make you feel Disney-ish.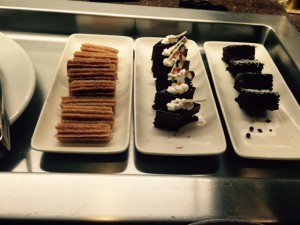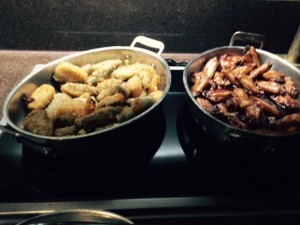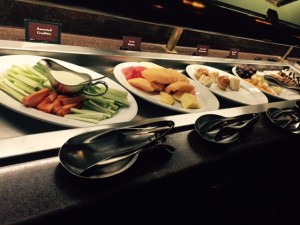 5.  Upcharge for adults-only dining…Worth it!!!  On the Disney Magic and Wonder (the only two ships we've sailed on, so far), Palo is the place to be for an excellent Italian dinner or seriously unbelievable brunch.  We book at least one meal at Palo on every trip.  I LOVE talking about Palo and plan to be back soon with another review!  (My fave Palo dessert is here.)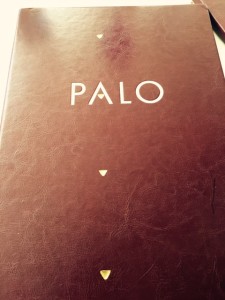 If you've sailed on Disney Cruise Line, what's your favorite menu item or restaurant?  What tips on Disney Dining would you offer?