You may have heard of Fish Extenders and those unofficial, Secret-Santa-like gift exchanges happening on Disney Cruises everywhere.  Our family has enjoyed joining Fish Extender groups in the past and plan to participate again some day.  On our upcoming trip, I decided to join an exchange group that requires a lot less preparation and barely takes up any room in my suitcase.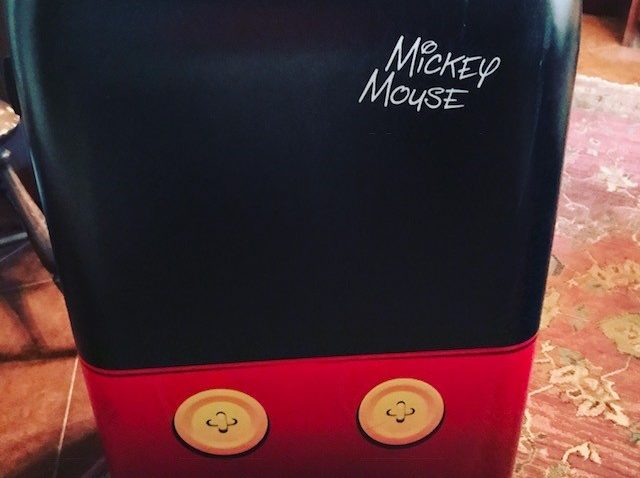 Disney Cruise Fun – Postcard Recipe Exchange
You can search Facebook and find at least one cruise group to join for your sailing.  I found a great group this time with an excellent moderator who goes above and beyond to get members involved and excited about our cruise.  The moderator(s) usually organize some group events and meet-ups for the trip and also create exchange groups for interested parties.
I indicated early on that I'd love to be part of a postcard recipe exchange.  This involves getting some local postcards, adding a recipe to the back and keeping up with a list of cabin numbers to which to distribute these during our cruise.  In return, I'll get about 11 new recipes to try and see postcards from all over.  Fun, but also very simple.  My kind of thing!
Here's what I'm giving out…
I had some leftover postcards (from a previous cruise).  I ordered them with my own pictures on the front and one of my all-time favorite recipes – Maui Potatoes (served long ago at 'Ohana in Disney's Polynesian Village Resort) – printed on the back.  This time I wanted to add a bit more Louisiana flair to my exchange offering.  I found some small, but extra-adorable Louisiana postcards to go with the recipe ones (ordered from Zazzle).  I punched holes in the corners of the cards so I could tie them together with green ribbon.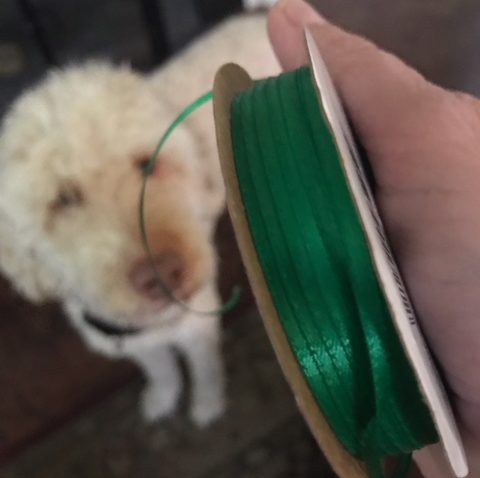 To the ribbon, I also tied a tiny bottle of Tabasco sauce.  Am I advocating adding hot sauce to Maui Potatoes?  No, I'm advocating adding hot sauce to everything! Seriously, it's what we do here in Louisiana.  Eggs, pizza, pasta, salad, sandwiches, gumbo, jambalaya, soups, stews…just about everything tastes better with a dash or three of Tabasco!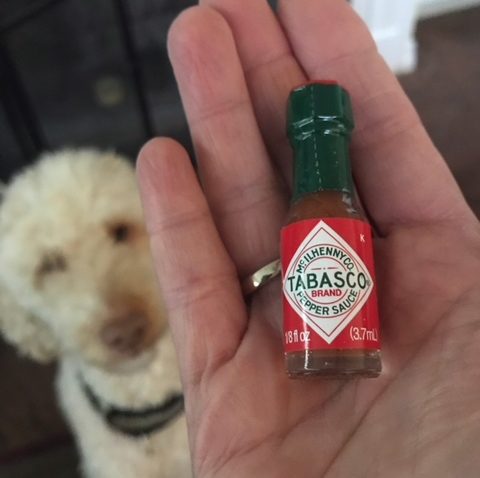 We go through a big bottle every couple of months.  Want to really experience a taste of Louisiana?  Grab your own bottle and get to sprinkling that tangy, peppery, spicy deliciousness on your favorite dishes.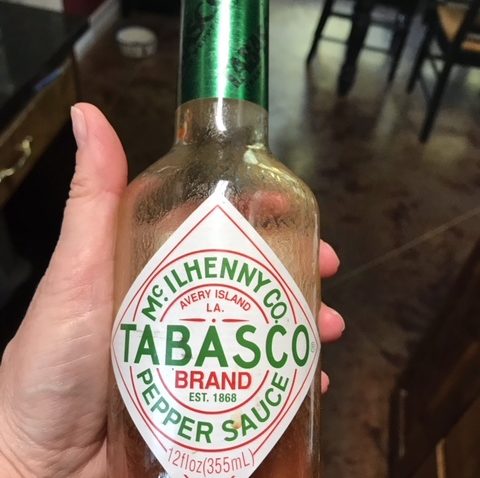 If you're going on a Disney cruise, I highly recommend joining an exchange group.  If you're coming to Louisiana, I highly recommend a visit to Avery Island (an easy drive south from Lafayette) to see firsthand how Tabasco is produced.  You won't be disappointed!