Being a serious Disney fan does not mean you have to automatically love each and every aspect of all things Disney.  I can (and often do) wax poetic about Walt Disney World and why it's my favorite vacation destination, but that doesn't mean I'm unaware of the existence of some things I don't care for.  There aren't many, really, only a handful.  Some of you will be huge fans of some of the items on this list and most likely will find fault with some of my favorite things in return.  For the sake of discussion, though, I invite you to consider what tops your own list of…
Disney World Stuff I'm Never Going to Like
Remember when I made this list of attractions I could live without?  Well, consider this sort of an addendum to that first look at this other side of Disney World fandom.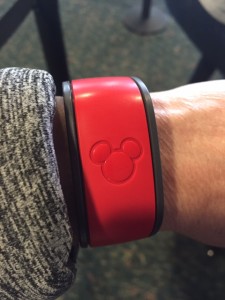 Magic Bands should know more – I'm not going to lie here – I am crazy about the ease and convenience of Magic Bands when they work properly.  Hello!  Room key, park ticket, FastPass, charging feature – all are fabulous to me.  Now I want them to know I'm all of the following:  Annual Passholder, DVC member, and Tables in Wonderland user.  How can this not be working already?  I hate to think that Disney wouldn't automatically want to apply appropriate discounts by maybe hoping we'll forget we're eligible? If attractions like It's a Small World can know my name by my Magic Band, when I scan my band at a checkout counter, it should know I'm due a discount.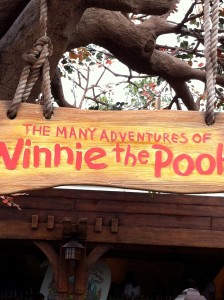 Mr. Toad is living on the West Coast – I finally forgave poor Winnie the Pooh for taking over the real estate and I refuse to be a perpetual whiner about this, but I will freely admit I miss Toad and his darkest of dark rides.  I'm seriously working out a plan to visit him in California in the not too distant future.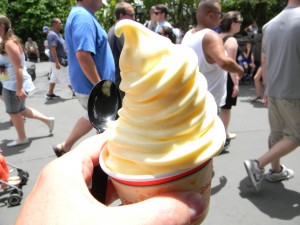 I wanted to like Dole Whips but I don't – Again, no secret here.  Bazillions of people adore these pineappley (made that up) frozen treats.  I wanted to belong…I wanted to be one of those uber-fans.  Alas (if ever there were an opportunity to say "alas" this is it!), it was not meant to be.  On the bright side, turns out I'm a Citrus Swirl Girl!!!!  And that makes me happy.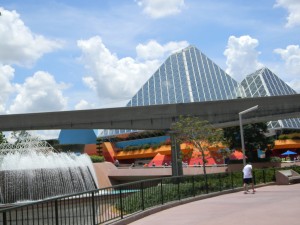 Future World in 2016 – If you never knew what it once was, you could kinda overlook what it is today…but I do remember and I long for a much more meaningful, interactive, edutainment-filled Future World.  WHY can we not have this again?  Oh, I know…Disney's spread thin right now with so many projects over in Animal Kingdom and the Studios.  Which brings me to the next item on the list…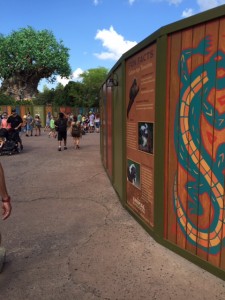 The Castle Crane and Construction Walls – The crane (affectionately referred to by many, including myself, as Frasier) is a necessary evil when the Christmas lights go on and come back off of Cinderella Castle.  I'm always a little heartbroken for first-timers who cannot get a crane-free Castle photo.  I know the why, but I don't have to like it.  Likewise with construction walls.  They're inevitable for progress to take place and sometimes, those clever Imagineers make the walls a bit entertaining…but they obstruct, impede, and diminish.  I'm never going to like them, but accept their necessity and am excited by all the new attractions I'll get to enjoy.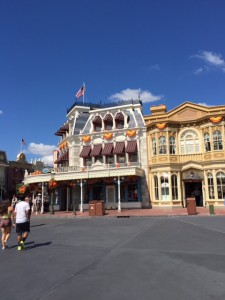 Reduction of Extra Magic Hours – If you haven't noticed, there are fewer Extra Magic Hours than there used to be.  We've always been fans of the morning variety (our kids love late night EMHs) and can't help feeling a little bit gypped by this once so useful perk being reduced.  Having been touted for many years as a real advantage of staying on property at Walt Disney World, the reduction in quantity of Extra Magic Hours strikes me as Extra Unfortunate for those of us who purchased our Disney Vacation Club memberships, in part, based on this early entry (or late night) advantage.
I know I've told readers not to whine at Walt Disney World, but I will be the first to give you permission to NOT love absolutely everything.  What tops your list of things you're never going to like?