My first thought upon entering Toy Story Land in Disney's Hollywood Studios was that pictures don't do it justice. My second thought was yikes! I expected crowds like those we first encountered after Pandora opened, but the close quarters in Toy Story Land felt much, much worse. I'm not usually quite so claustrophobic, so maybe the addition of tons of colorful toys contributed to the feeling of being penned in.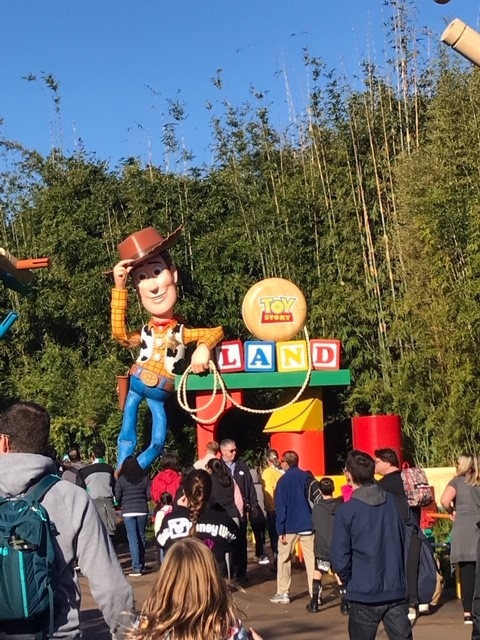 What we loved
The bright colors and clever theming did not disappoint. Packed with details, Toy Story fans are sure to be pleased. As we've come to expect from Disney, everywhere you turn or look offers something new to discover. We visited twice, once in the morning and again at night to get the full effect. Due to scheduling constraints we were only able to enjoy two attractions: Toy Story Midway Mania (always a must-do) and Slinky Dog Dash – which was charming and worthy of a FastPass or (maybe) a 30 minute wait. We also enjoyed breakfast at Woody's Lunchbox (review coming soon).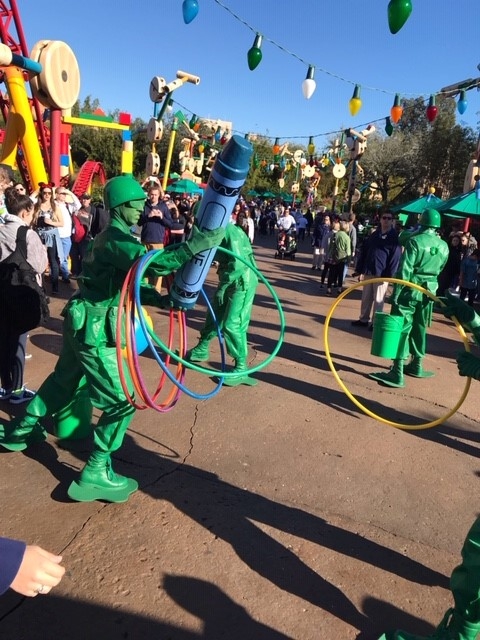 The Green Army Men
These guys are always fun. When on maneuvers, they're adorable! Being entertained by the Green Army Men is an added dose of Disney magic. We were delighted to see characters out and about. The crowds though! Which brings me to…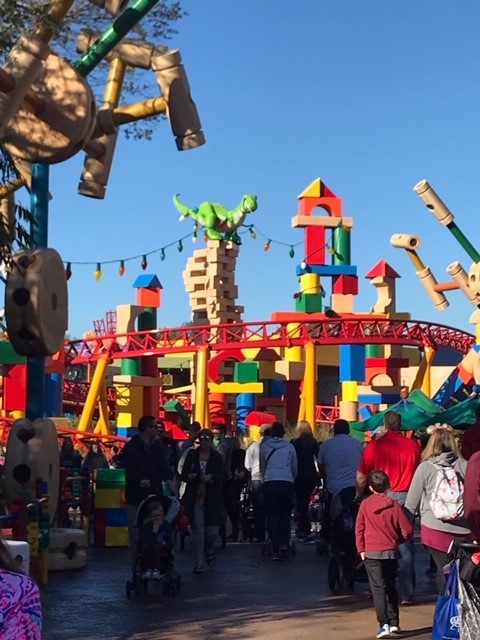 What we didn't love
Toy Story Land is new, so we were expecting crowds.  We weren't expecting crowds at a standstill.  The land's layout does not ease crowd movement and instead seems to exacerbate the problem.  There's only one way in and out.  There's no gift shop or indoor restaurant seating to provide any kind of relief.  For sure, this is not the place to hang out when a summer storm blows in.  At 11 acres, this land covers just one acre less than Pandora, but feels much smaller to me.  Again, maybe it's all the toys.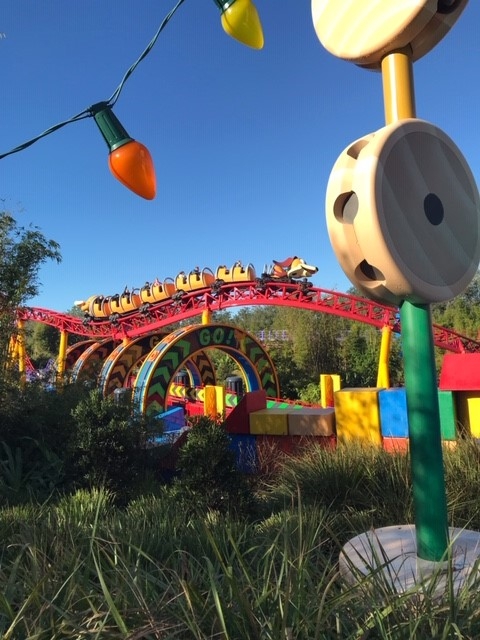 There's no doubt the two new rides will continue to attract families in the long run. The height requirements are 32" (Alien Swirling Saucers) and 38 inches (Slinky Dog Dash) which earn high marks on kid-friendliness. My recommendation is heavy FastPass usage and plan to visit this area either early or late in the day. Again, with no indoor spaces available, the heat's going to be brutal.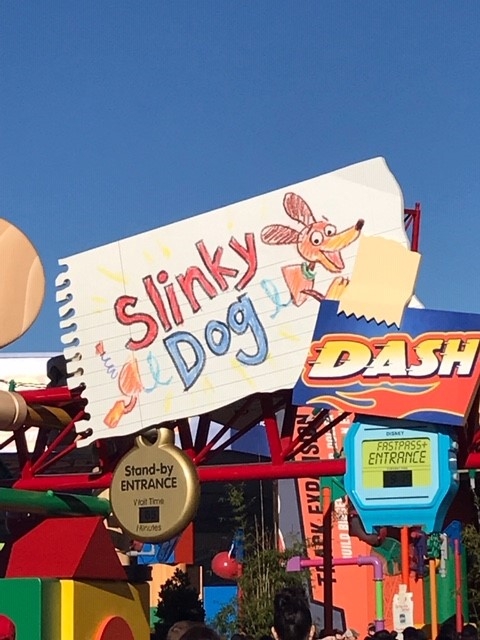 Have you visited Toy Story Land? What were your initial thoughts? Planning to visit? What are you most looking forward to?