Our house is currently a whirlwind of activity!  Joseph has worked his last day of the Disney College Program and will be headed home today or tomorrow.  Just in time to relax for a week before we head back to Walt Disney World for our family vacation.  I'm packing, tweaking plans, and lining up house and pet-sitters.  No small feat, that, with the dog, cat, tortoise, and seven chickens (one of which is currently attempting to hatch nine eggs!).  But I digress…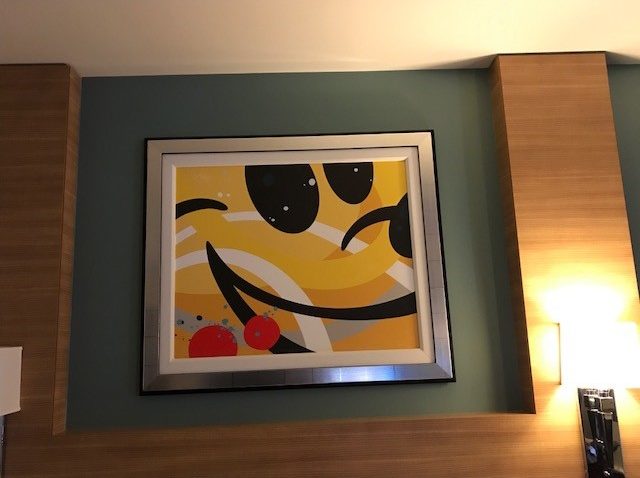 Walt Disney World in May – Getting Ready!
I'm extra-excited about this vacation – all my favorite people in the world will be with me in my favorite vacation destination!  Raymond, Megan, Grant, Joseph and his girlfriend, Lyndsey – we'll all be together for six whole days!  I'm amazed that after nearly 30 years of Disney vacations, I've managed to squeeze in quite a few new experiences while also including a bunch of our favorite restaurants and attractions.  I'm hoping that by going in May, before many schools have let out for the summer and also before Toy Story Land opens, means the crowds won't be too bad.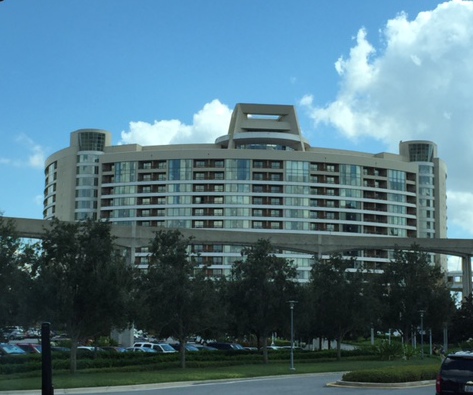 What's New?
I've ordered breakfast foods and bottled water from Garden Grocer.  A firm believer in NOT cooking on vacation, this is unprecedented!  Eggs, milk, bread, butter, and jelly.  I'm not going crazy here, but it will be nice to head out to the parks and not have eating breakfast as the first thing on the agenda every morning.  That Garden Grocer will deliver our order right to our resort is super convenient…don't know why I haven't done this before.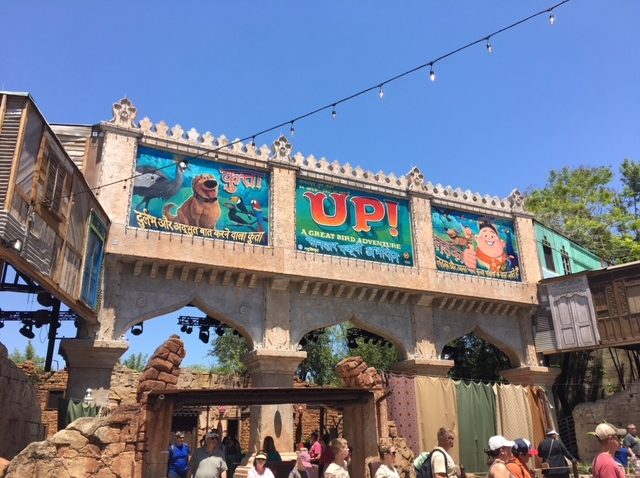 UP! A Great Bird Adventure – Normally, I would never book a FastPass for any show in any park, but this is new and I was looking for some attractions friendly to Megan's advanced pregnancy condition.  Joseph's seen it, but I haven't gotten any feedback yet.  I've also got FastPasses for Festival of the Lion King and Epcot's Living With the Land…I figure anything that will get Meg off her feet for a while is a good idea!  She'll be missing out on all her favorite rides, but I still want her to have a fun time.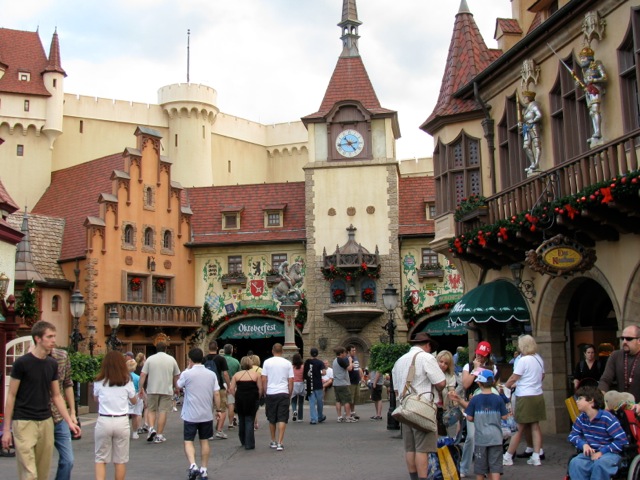 We're going to Biergarten!  Finally!  I've made reservations before and cancelled them in favor of other options.  We love Epcot's Germany pavilion so much, it's hard to believe we have never eaten at Biergarten.  Buffet, live German music, beer – what's not to love?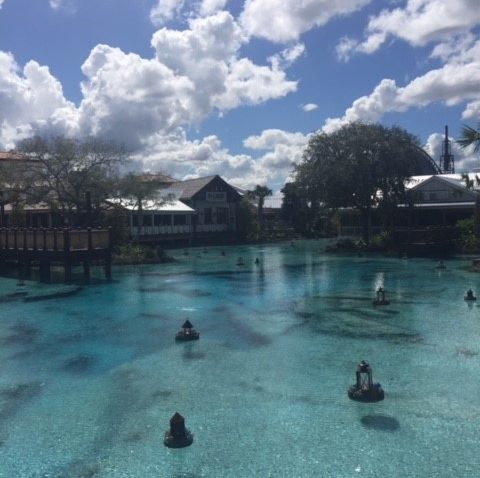 Enzo's Hideaway – "Inspired by Florida's secretive "rum-running" past, this watering hole specializes in barrel-aged cocktails and has the largest selection of rums and scotches than any other restaurant at Disney Springs." – Disney World Website
They had me at "largest selection of rums and scotches".  The Italian menu also looks like something we would love.  Sometimes, it's super difficult to try a new place when so many others are proven, tried-and-true favorites…but after an incredibly disappointing visit to a former favorite, Raglan Road, I'm more willing to throw caution to the wind.
Old Favorites…
'Ohana and Boma are both places we love (for different reasons) and haven't visited in a couple of years.  Both have enough delicious options and are all-you-care-to-eat, so nobody goes away hungry.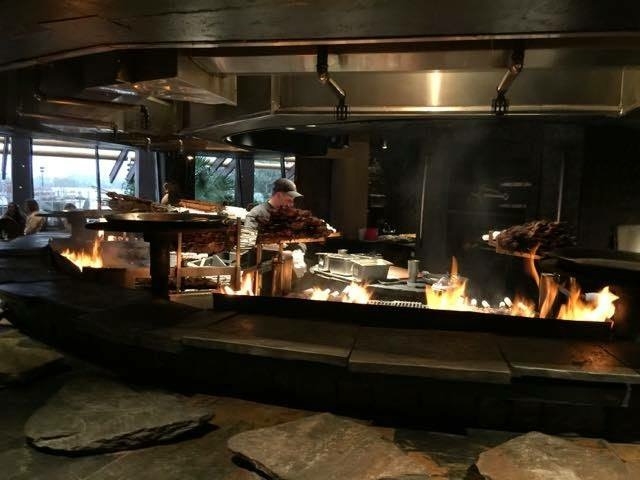 'Ohana is fun and we've never had a bad meal there.  I've heard complaints about a decline in both food and service quality, but so far, we have not found that to be the case.  Our last visit was in 2016 (the Hurricane Matthew vacation) and we had a wonderful meal.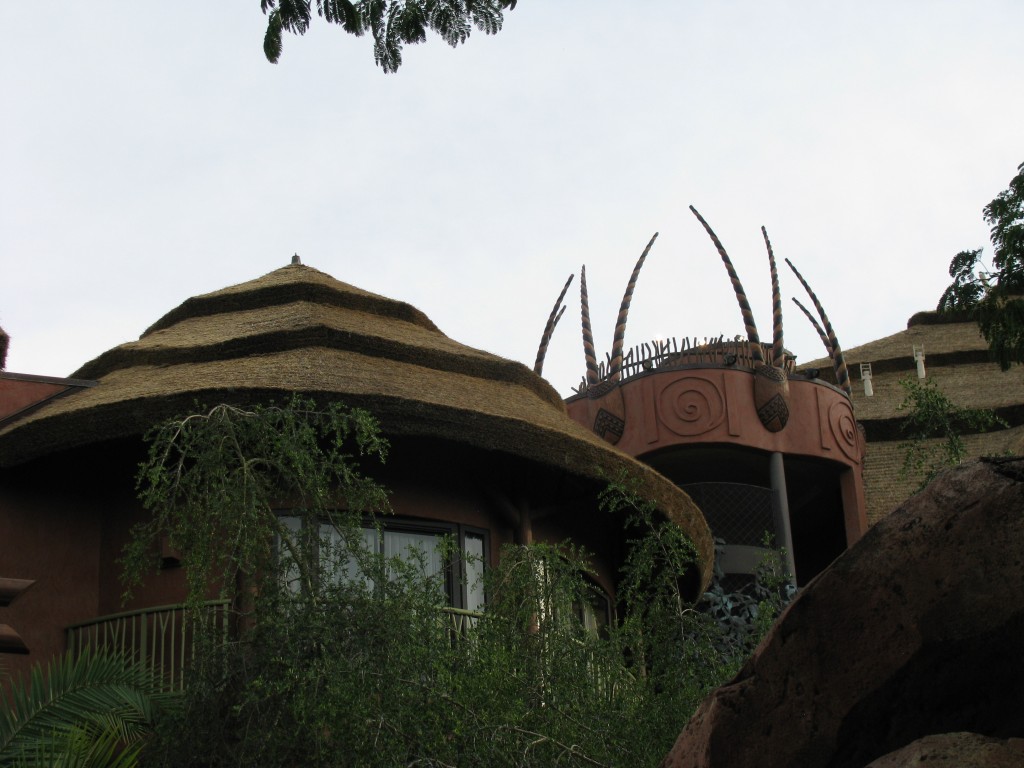 I've been especially craving Boma lately…that watermelon rind salad, the soups and stews, the setting at Animal Kingdom Lodge!  The plan is to arrive early, allowing time for a stroll around the savannah overlook and a cocktail at Victoria Falls…family traditions every time we eat at any of Animal Kingdom Lodge's terrific restaurants.
Other restaurants in our lineup include Jungle Navigation Co. Ltd Skipper Canteen (Magic Kingdom), Rose & Crown (Epcot), and Chef Art Smith's Homecomin' (Disney Springs).
We'll have time to spend some time at our resort pool, which is also highly unusual for our family.  The last time we did that was around 2006, I think.  We've got one morning where we don't need to be anywhere until lunchtime and two afternoons with big gaps between our last FastPasses and dinner.  I'm excited to see how we actually end up using this free time.
At the end of the day, my hope is that our last family vacation before the baby arrives is a relaxing, fun, and happy one.  Of course, I'll tell you all about it when we get home.