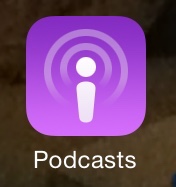 There are a lot of serious discussions going on.  All day, every day.  Debates on what our country would be like with either Donald Trump or Hilary Clinton as our commander in chief, talks about investment strategies during a volatile market environment, opinions traded on how and why Cait Jenner's voice as a woman may or may not be important to our society.  There are serious conversations about whose lives matter and what's wrong with our country's law enforcement system.  Chats by the water cooler about who may or may not be going to hell based on how someone has judged another's lifestyle choices.  Heavy stuff, all of it.
We're constantly bombarded with some very serious subject matter.  I do have opinions (lots of them), most of which I keep to myself unless I'm in the presence of a voting booth, the charities of my choice, my investment professional, or my closest friends and family.  The media thrives on bad news, violence, war, and economic woes.  I can only take so much!
When I need a break, I gravitate towards like-minded friends among the Disney fan community.  Where we have lively discussions and debates – on a subject we love to think and talk about!  Disney everything.
I've been a fan of Disney-themed podcasts for many years.  News, planning tips, reviews, rumors – Disney topics both broad and narrow, funny and serious, full of rants, laughter, anger, and excitement – I was totally hooked and still am.  I listen while I run, clean house, lounge in the backyard, commute to and from the office.  For so many years, it never occurred to me that one could interact with these passionate Disney podcasters, much less become one.
After I was fortunate enough to be invited as a guest on some of my most favorite Disney podcasts, I started thinking about how much easier it is to talk about Disney than write about it.  What if I could talk about Disney with a couple of friends on a regularly scheduled basis?  I knew just who to call!  My buddy Nick Maglio was an obvious choice to join me in a new endeavor…he loves Disney as much as I do and has the most amazing Disneyana collection I've ever seen!  I called Nick and put a bee in his bonnet (as we say in these parts).  While he was thinking it over, I reached out to another Disney friend, Dave Hodges.  Dave lives near Orlando and had just ended a podcast he did with his daughter (The Dis Life).
The planets aligned – Nick said yes, Dave said yes, and The Disney Exchange began.  I thought blogging about Disney was (and still is) a LOT of fun.  Podcasting about my favorite topic is even more so!  Everything's better (and easier) when shared with friends.  Podcasting is no exception.  The Disney Exchange gives us the chance to exchange thoughts, ideas, and opinions on a wide variety of Disney topics.  We don't agree on much, argue frequently, debate hotly, and laugh a lot.  Best of all?  We have fantastic, wonderful, lovable listeners from all over the world.  We appreciate every download and every interaction on Twitter, Facebook, Blab, Periscope and on The Disney Exchange website.  We've made new friends, shared ideas, found other new podcasts to listen to and are enjoying ourselves beyond belief.
Speaking of Disney
If you're a Disney podcast fan, I'd love to know…
What are your favorite show topics?
When do you usually listen?
Do you listen for information or solely for fun/entertainment?
As always, thanks for stopping by!  If you've taken the time to download an episode or two of The Disney Exchange, thanks for listening.  We would sincerely love to hear from you on any of our social media locations or please drop us a line at info@thedisneyexchange.com