Please join me in welcoming back one of my most favorite Disney friends and guest contributor, Andrew Carrieri.  (Thank you, Andrew, for a thoughtful, entertaining and interesting take on unsung Disney Legends!)
Short of Glory: Top 5 Movie Contributor Omissions from the Disney Legends Program
by Andrew Carrieri
In 1987, the Walt Disney Company commenced the "Disney Legends" program, a hall of fame for major contributors to the company over the years. Honorees, numbering 276 through 2017, have come from various aspects of the company, including "Animation," "Imagineering," "Television," "Film," "Administration," "Publishing," "Character Merchandise," "Music," and "Parks and Resorts." As with any hall of fame, fans enjoy debating the merits of the various inductees as well as notable omissions. Here, I will focus on the latter debate, giving my top-five omissions from the "Film" category, broadly defined.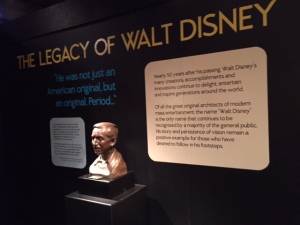 Before beginning, however, I should note that two huge names are missing from the Legends list: Walt Disney and his brother Roy O. Disney. Disney Chief Archivist Emeritus Dave Smith, who was named a Disney Legend in 2007, has speculated that the Disney brothers are not in the company's hall of fame because they "essentially were the company during their lives, and it didn't seem necessary to give them the Disney Legend award (which bore their name)." (1) Take that for what it is worth. Now, onto my list!
5) Joe Flynn: Ok, as a huge fan of the Disney comedies of the 1960s and 1970s, this choice is perhaps a stretch, but Flynn, who tragically died in a 1974 swimming pool incident, appeared in or voiced characters in nine Disney films—Son of Flubber (1963), The Love Bug (1968), The Computer Wore Tennis Shoes (1969), The Barefoot Executive (1971), The Million Dollar Duck (1971), Now You See Him, Now You Don't (1972), Superdad (1973), The Strongest Man in the World (1975), and The Rescuers (1977)—and he played the major role of the bumbling Dean Eugene Higgins in the three installments of the Medfield College trilogy: The Computer Wore Tennis Shoes, Now You See Him, Now You Don't, and The Strongest Man in the World. The quantity of his contributions should get Flynn inducted; other actors, including 2004 inductee Buddy Hackett, have been honored despite appearing in far fewer films for the company than Flynn, three in Hackett's case.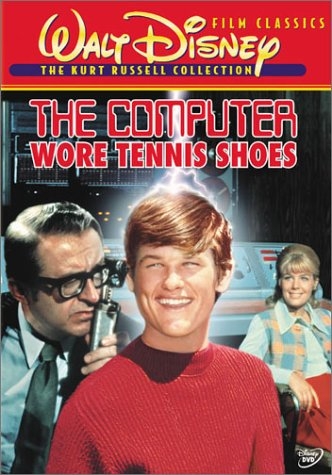 4) Ron Miller: Walt Disney's son-in-law contributed much to the company, though the quantity of his efforts generally outweighed the corresponding quality. In 1984, for example, with Disney threatened by corporate raiders and its film division at a nadir, Miller's stint as company CEO ended with his ouster in favor of Michael Eisner. Still, Miller was the brains behind Disney's Touchstone Pictures label, which allowed Disney to release more adult-oriented films, including the highly profitable Good Morning, Vietnam (1987), Who Framed Roger Rabbit (1988), and Pretty Woman (1990), and he served as a producer for a whopping fifty theatrically-released Disney films between 1962 and 1985, including fan favorites Escape to Witch Mountain (1975), Pete's Dragon (1977), and The Rescuers (1977).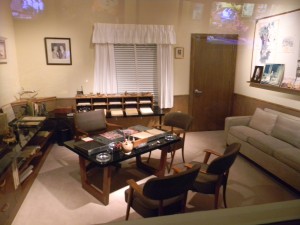 3) Jeffrey Katzenberg: Upon bolting Paramount for Disney with Michael Eisner in 1984, Jeffrey Katzenberg helped transform Disney's blundering motion picture division into a powerhouse. The ascension of the department peaked in the early 1990s, when two animated masterpieces, Beauty and the Beast (1991) and Aladdin (1992), were released with Katzenberg serving as chairman of Walt Disney Studios.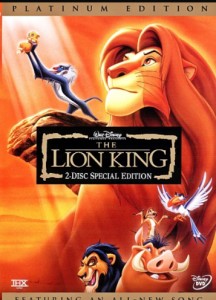 Katzenberg's biggest individual contribution to Disney was The Lion King (1994), the first animated feature in the company's history to be created from an original in-house story instead of a fairy tale, a children's book, or any other outside concept. On a flight from London to Paris in the summer of 1990 to promote The Little Mermaid (1989), Katzenberg was pondering coming-of-age stories with colleagues Roy E. Disney and Peter Schneider, when the proverbial lightbulb went on: Katzenberg told Roy Disney and Schneider that he wanted to relay such a story in an African setting with animals instead of humans. Although the resulting film was arguably the most popular animated flick in Disney history, The Lion King proved to be Katzenberg's last hurrah at Disney, and it was hardly a pleasant hurrah. Katzenberg departed the company in August 1994 after infuriating Eisner, who refused to appoint Katzenberg President of the Walt Disney Company following the death of the previous president, Frank G. Wells, in a helicopter crash. Katzenberg proceeded to found DreamWorks, the animation studio behind films such as Shrek (2001) and How to Train Your Dragon (2010), along with Steven Spielberg and David Geffen.
2) Bobby Driscoll: Driscoll's post-Disney life was tragically troubled, the former child star dying a pauper in New York City at only thirty-one years-of-age in 1968. Driscoll's limited on-screen credits, however, are impressive: lead roles in three of Disney's most significant films—the controversial Song of the South (1946), So Dear to My Heart (1949), and Treasure Island (1950), the latter the studio's first completely live action effort—and the voice of the title character in Peter Pan (1953).
1) Don Knotts: In 2004, Karen Dotrice and the late Matthew Garber were named Disney Legends. Having appeared together in each of their three Disney film credits—The Three Lives of Thomasina (1963) and The Gnome-Mobile (1967) in addition to Mary Poppins (1964)—the co-induction of the former child stars was fitting. That same year, however, Disney missed the boat by naming Tim Conway a Disney Legend sans Don Knotts, the actor who is proverbially tied to Conway's hip in Disney lore. Indeed, when many Disney fans ponder Don Knotts, they add three words to his name: "and Tim Conway." The comedic duo co-starred in three Disney films—The Apple Dumpling Gang (1975), Gus (1976), and The Apple Dumpling Gang Rides Again (1979).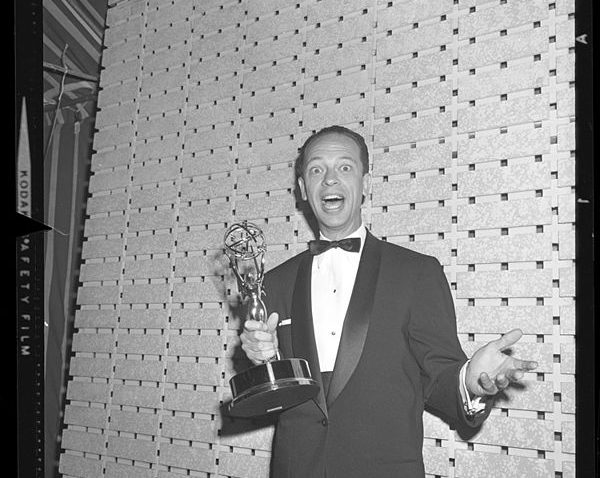 Comparing Knotts's overall credentials to Conway's, Knotts appeared in more theatrically-released live action Disney films, six, than did Conway, five, and none of the films that starred Conway without Knotts are significantly superior to the films that starred Knotts without Conway—Conway's The World's Greatest Athlete (1973) and The Shaggy D.A. (1976), like Knotts's No Deposit, No Return (1976), Herbie Goes to Monte Carlo (1977), and Hot Lead and Cold Feet (1978), are highly entertaining, if unspectacular, Disney comedies. Knotts also voiced Mayor Turkey Lurkey in Disney's 2005 animated film Chicken Little and Sniffer in the 2006 direct-to-DVD film Air Buddies.
Notes
1) Smith, D. (2012). Walt Disney. In Disney Trivia from the Vault: Secrets Revealed and Questions Answered (p. 250). New York: Disney Editions.
Do you agree with my choices? Disagree? What other contributors to Disney films do you think should be named Disney Legends? Sound off in the comments!