Lots of Walt Disney World and Disneyland fans I know have considered adding Disney Cruise Line vacations to their Disney travel lineup.  I wholeheartedly encourage this idea!  While I've been a Disney World fan for almost 30 years, it took me a while to see the light and embrace Disney Cruise Line in the same way I do Disney World.  Yes, they're vastly different experiences, but equally magical in their own way.  A while back I compared the two.  Today I'm offering advice on choosing the right first-Disney-cruise experience.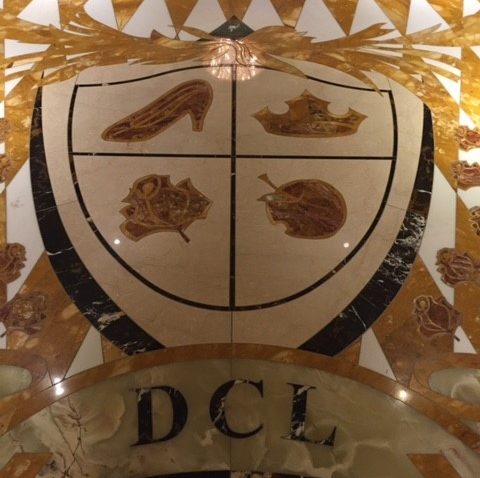 Considering a Disney Cruise? Why a Four-Night is Just Right!
If you've never taken your family on a cruise before, choosing the right one may make or break any future cruise potential.  Think about it.  Will anyone get seasick?  Will there be enough activities to make everyone happy?  Will the accommodations be sufficient for your family size?  All legitimate first-time cruiser questions.  I really worked hard to talk Raymond into that very first Disney cruise and it was only for 3-nights!  He was worried about all of the above plus thought a day-at-sea sounded like a hostage crisis.  Choosing an itinerary that offers the best chance of a successful first Disney cruise experience is crucial to success!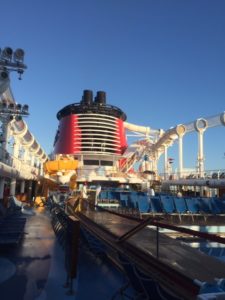 Four-Night Itineraries are like the Momma Bear's stuff in Goldilocks and the Three Bears.  A three night cruise is too short.  Just when you get your bags unpacked and figure out where everything on the ship is located, it's time to go.  A seven night cruise is too long for the first one.  It's a pretty big commitment of both time and finances for trying something new.  For extreme seasickness sufferers, I imagine seven nights would feel like a month.  Four nights?  Just right!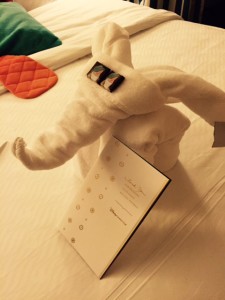 The best things about Disney cruises – the service, the food, the characters, the shows, the gorgeous ships – it all takes time to explore.  Getting used to using the Disney Cruise Line app and the Personal Navigators to plan activities takes a day or so.  Your dining room servers stay with you in every dining room for every dinner service and they want to make you happy!  They try to anticipate your every need.  After a day or two, they know what your kids want to drink, they know what kind of wine you like, and they adapt to any food preferences/restrictions you have.  Four nights gives all this a chance to come together.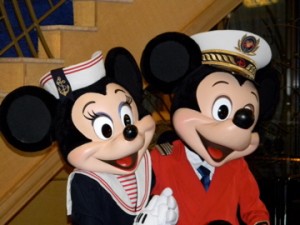 Finally, the four night itineraries out of Port Canaveral are perfect for combining land and sea vacations!  Spend some time at Walt Disney World either before or after your first cruise.  Best of both worlds!  We've done this several times and have enjoyed every minute!
Have you taken your family on a Disney Cruise?  What itinerary to you like best?