From my non-Disney-loving friends, I take some flack for my vacation destination of choice.  From my fellow Disney fans, I get teased about my love for one of the most special, original, and enduring attractions at Walt Disney World…The Electrical Water Pageant.  What's made me so devoted?  Glad you asked.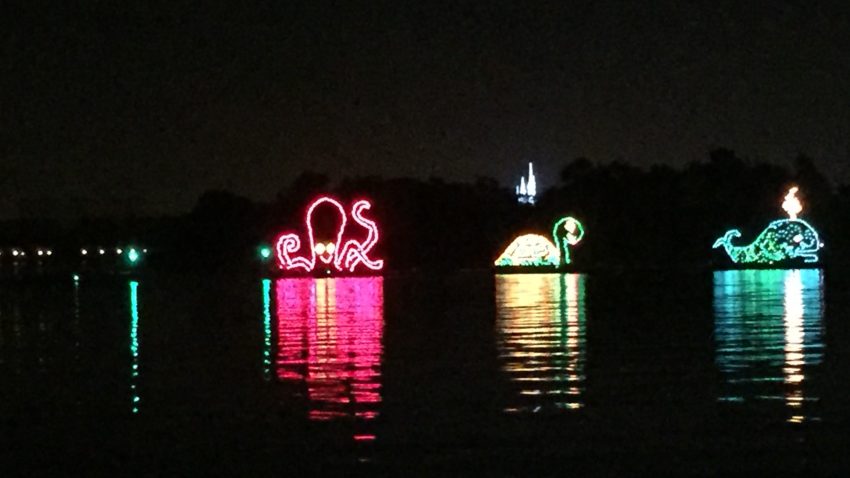 Disney World's Electrical Water Pageant
It was 1996 when the Pageant's current version was launched and that's the year I first experienced this most amazing of extra magical touches.  Available to guests who happen to be along the shore of the Seven Seas Lagoon and Bay Lake most evenings, this parade-on-water is a charming treat.  It's one of those things Disney doesn't have to do.  People would still flock in droves to the House of Mouse and have fantastic family fun without this one attraction, but it's been there since late October of 1971 and is still "a thing" treasured by many adoring fans like me.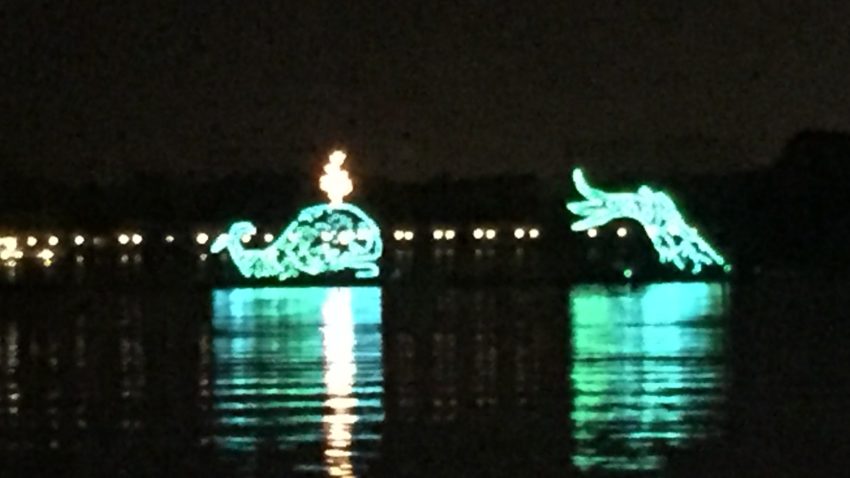 For my family, it's the whimsical simplicity of parade floats made out of barges with blinking lights.  As the floats go by, animals seem to leap out of the water and dance.  There may only be 14 floats and the entire experience lasts only 15 minutes, but it's got a special place in our hearts.  If we're staying at Bay Lake Tower, we can sometimes hear the Electrical Water Pageant's music as we're drifting off to sleep – like a perky lullaby even if we're not watching the show.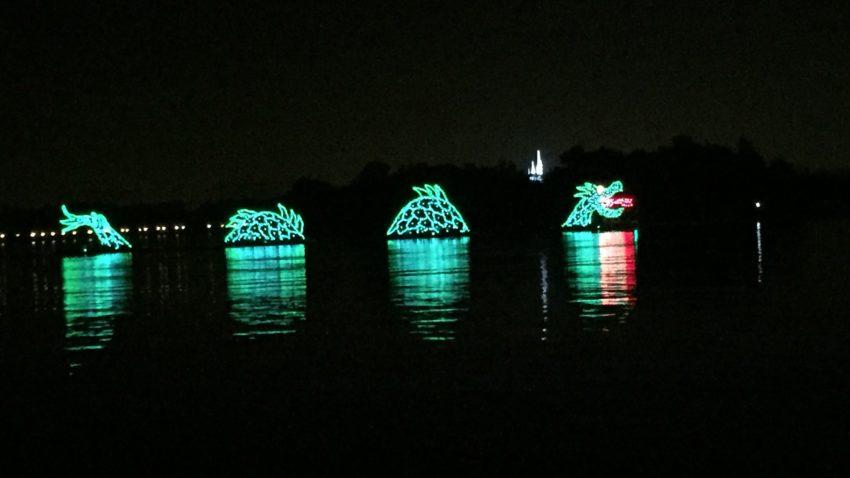 The music is snappy and the songs are well-known (mostly…maybe not everyone is familiar with the 1988 Was (Not Was) hit, "Walk the Dinosaur").  Many of the songs are from The Little Mermaid and there are also tunes from Peter Pan, 20,000 Leagues Under the Sea, and other Disney movies.  Patriotic favorites like "You're a Grand Old Flag" and "America the Beautiful" add a nice touch as well.  I'm telling you – this thing's adorable!  Quirky, eclectic – there are sea creatures, a dinosaur, and the Stars and Stripes –  there's a lot to see in a mere quarter of an hour.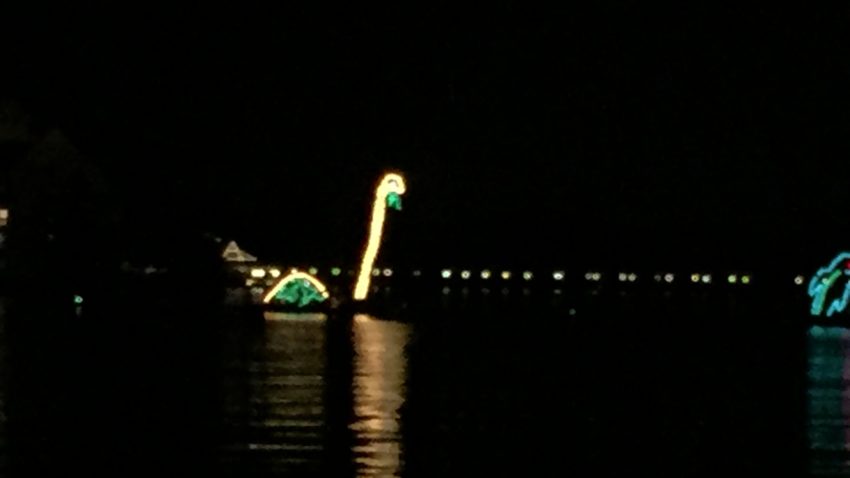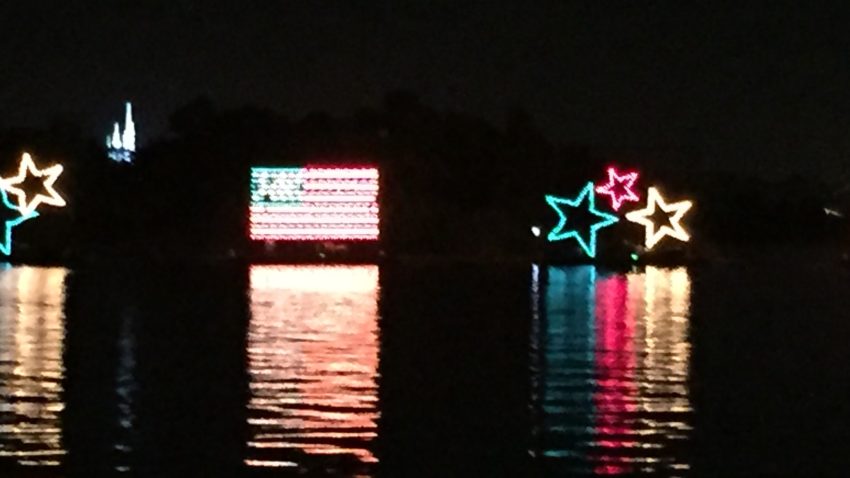 Who would love the Electrical Water Pageant?  Little ones, fans of classic Disney World attractions, folks who want a low key attraction that's both free and outside the parks, and lovers of Disney music and magic.  Our favorite spot to watch the Pageant is on the boat dock at Disney's Polynesian Village Resort, but there are lots of prime viewing locations.  If you're enjoying a meal at one of the monorail resorts, adding the Pageant to your evening is a great way to end the day.  Evening show times vary and are available in the My Disney Experience app…search for "Electrical Water Pageant".  Here's what Disney's website says…
Recommended viewing locations include:
Please note that all show times are approximate and may vary by several minutes. All entertainment is subject to change and may be cancelled in cases of inclement weather.
Have you watched the Electrical Water Pageant?  How do you feel about it?