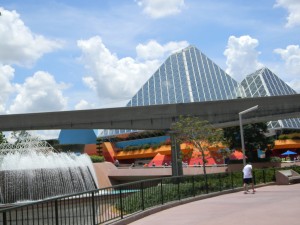 In case you're new here or have somehow missed the first 15 times I've made this announcement – I am going to the Epcot International Food & Wine Festival for the first time this year!  I'm pretty stoked about it, too, as is my husband, Raymond.  See, we'll be celebrating our 25th wedding anniversary in September and this trip will be like a second honeymoon.  We've been dreaming, planning, and discussing visiting Walt Disney World during Food & Wine for a long time.  I love it when dreams come true, don't you?
Food & Wine runs this year from September 19th to November 10th.  Raymond and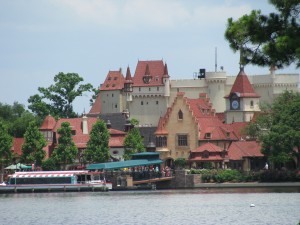 I will get to experience this special event for 7 days in October.  Mostly, we've always wanted to take advantage of all the limited-time food and beverage offerings – the ones everyone with an Epcot park ticket can enjoy at the special kiosks and booths set up for the event's duration – all the food from different countries not normally represented in Epcot.  According to the Disney Food Blog, this year more than 25 marketplace booths will feature culinary samples from countries including Scotland, Brazil, Argentina and Chili (together in the Patagonia booth), Greece, Puerto Rico, and many more.  You'd think this would be enough, but I was thinking…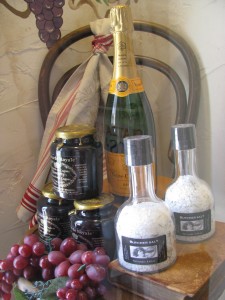 A huge variety of special events within the main event are offered ranging from cooking demonstrations ($15 per person) to food and beverage pairings ($55) to cheese seminars ($79) to Parisian Breakfasts at Les Chefs de France ($39) and also a swanky sounding Italian White Truffle and Wine Pairing Dinner for a whopping $295 per person.  We've got only 4 ADRs (advance dining reservations) booked for the week and we've got tickets to Mickey's Not So Scary Halloween Party one evening.  That leaves plenty of time to book a couple of really special (romantic even) Food & Wine extra events for the two of us, right?
I've narrowed down the choices to a few things I thought we would enjoy that (sort of) fit into our budget and sound a little romantic.  Feel free to weigh in with comments and/or suggestions…Remember, we've never been to WDW for Food & Wine before and would welcome any tips and pointers you could offer.
So here's what I was considering…
French Regional Lunch at Monsieur Paul ($135) – either the "Tour De France" version or the "Bordeaux, Cedric Villars, Les Domaines de Rothschild" session.  Either one will fit in our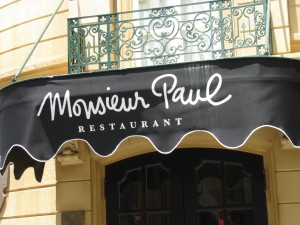 schedule.  They both begin at noon and end at 3:30 pm.  The Disney Food Blog describes this as "Have a four course lunch and learn about paired wines throughout the meal from a winery principle."  That sounds suitably romantic to me…what do you think?
Another option I think we would like is either the Italian Food & Wine Pairings ($83) or the Italian Food & Beer Pairings ($76).  Both are held at Via Napoli which we've heard so many great things about, but have yet to try.  Either option, again, fits into our schedule – can go either Tuesday (beer) or Thursday (wine) from 1:30 – 3:30 pm.  How can we go wrong with Italian food and libations?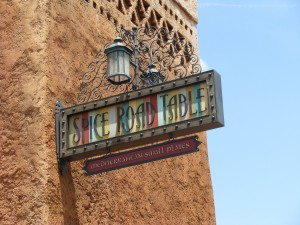 Finally, there are Food & Wine Pairings available at three other restaurants for $55 per person.  Choices include Tokyo Dining, Spice Road Table and Restaurant Marrakesh.  It's been years since we've eaten in the Japan Pavilion and we've never eaten in Morocco.  We like to try new things, but I'm just not sure.  These are offered in the afternoon on Tuesday, Wednesday, and Thursday.  Advice is welcome!
Okay – Please!  If you've been to Food & Wine or even if you just have an opinion and want to weigh in – help me decide what extra special add-ons we need to make our first Food & Wine Festival experience the best it can be.