We got home late Monday night from a whirlwind 10 nights away from home! Was it everything we'd hoped for? Absolutely! It was vacation perfection! Everything went exactly as planned and we soaked up every bit of Disney magic that came our way. I have heaps of restaurant, resort, and stateroom reviews to write, but today I wanted to share with you our…
Disney Sea-and-Land Vacation 2017 Highlights
The Disney Dream and Stateroom #6086 – There was something extra special about this room. It was cozy, in a great mid-ship location and, most importantly, quiet. We could detect no vibrations or engine/mechanical sounds at all. The room could sleep up to five and we enjoyed having all that space to ourselves with lots of storage for all of our stuff. The very subtle creaking of the ship at night was soothing and our veranda allowed us to enjoy the picture perfect tropical sunshine.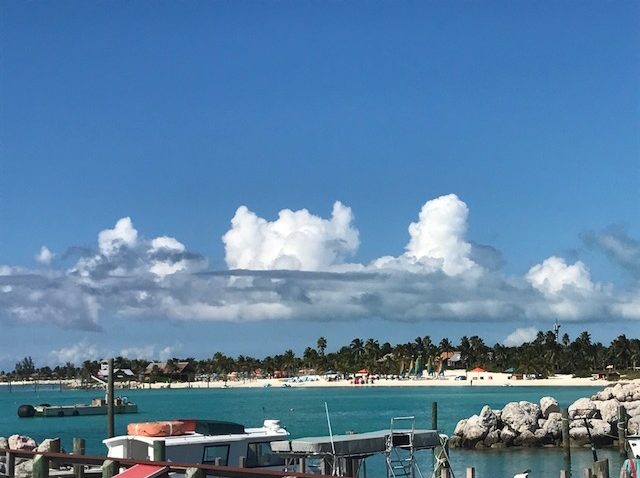 Incredible November Weather – Calm seas, no wind, clear skies, water and air temperatures in the low 80's. We couldn't have asked for more. Castaway Cay especially was absolute paradise.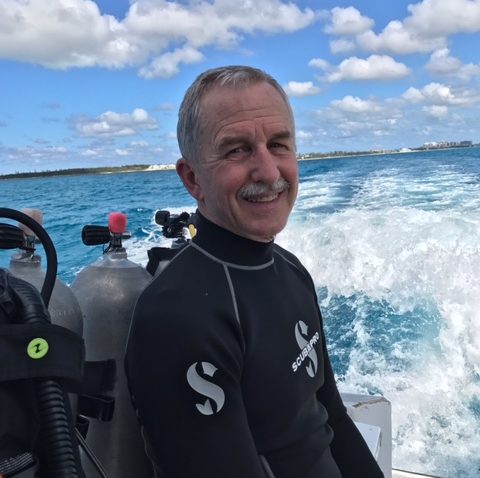 Nassau Scuba Excursion – After all that work on our PADI Advanced Open Water certifications, we finally got to see absolutely amazing sights! We swam with sharks, we explored a gorgeous reef, two shipwrecks and, like Nemo, made it to the drop-off. I'll give this one an entire post of its own because we were blown away by the experience.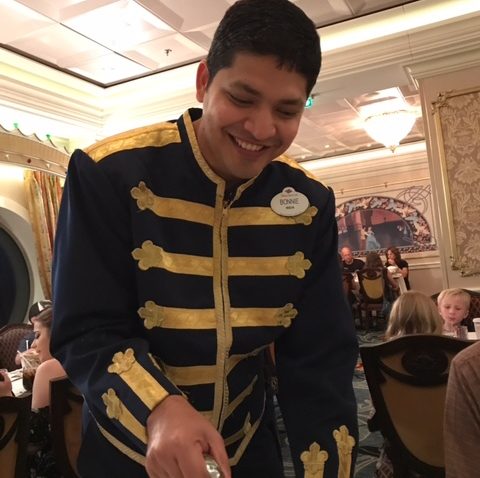 Bonnie, Santosa, Gede, Nanad, and Baruk, and Kirk – Bonnie and Santosa were are main dining room servers and went above and beyond when we were tired and hangry.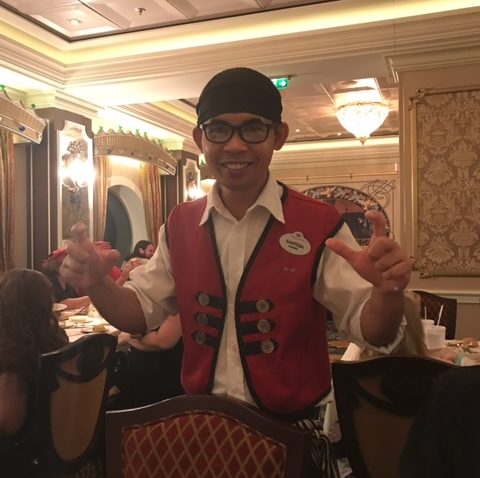 Gede was our amazing stateroom host and called us by name from the moment we met and each and every time he saw us. Master of the towel animal, Gede made his first ever shark just for us after our scuba excursion.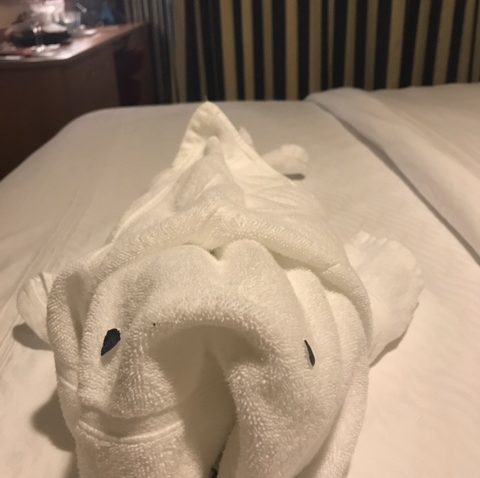 Nanad was our lunch server and soon became our friend – he was so interesting and we loved talking to him about his home country of Croatia.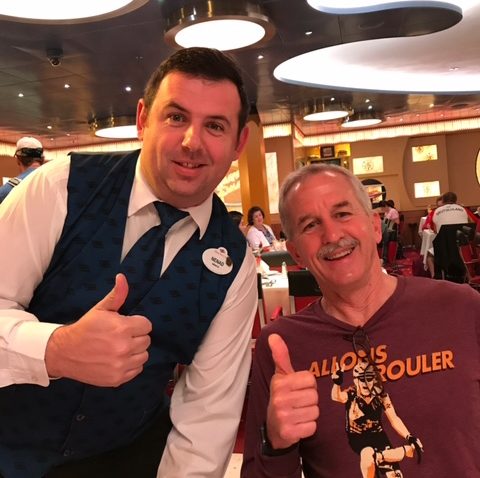 Baruk was the man in charge of changing dining assignments. He took pity upon us after we had to take a nap in order to go to dinner (late seating) on the first night and found us a table for early/main dining. We would not have had nearly as good a time if we'd kept late seating. Finally, Kirk in the Cove Café knew exactly what coffee we wanted after the very first morning and greeted us cheerfully every day with caffeine and a smile.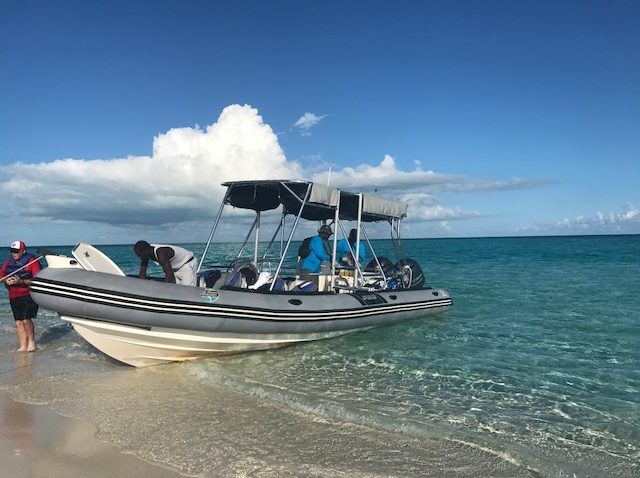 Snorkeling at Castaway Cay – We did this once before back in 2010 and it was very similar. This time we opted for the adults-only version of this excursion. We had plenty of time to leisurely explore a beautiful reef in shallow water before zipping off through the waves for a party on a sand bar.
The New Beauty and the Beast Show – Words cannot describe how fantastic this new stage show is on the Dream. Wow! It's unlike anything else we've seen on a Disney Cruise Ship and will be the measurement everyone uses for all other shows. Outstanding!!!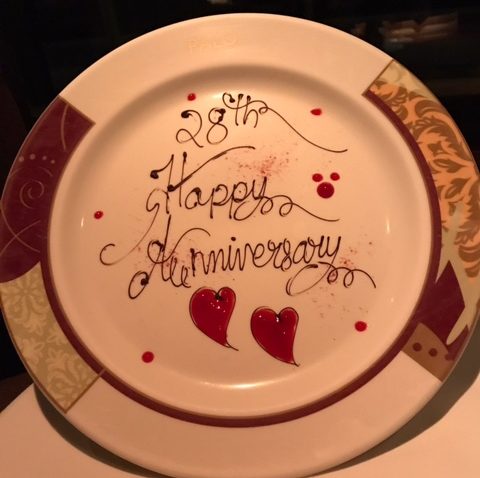 Dinner at Palo – Igor from Croatia took great care of us as we stuffed ourselves on all those delicious Palo dishes. We didn't know the famous Chocolate Soufflé came in an Amaretto version…and it is positively scrumptious!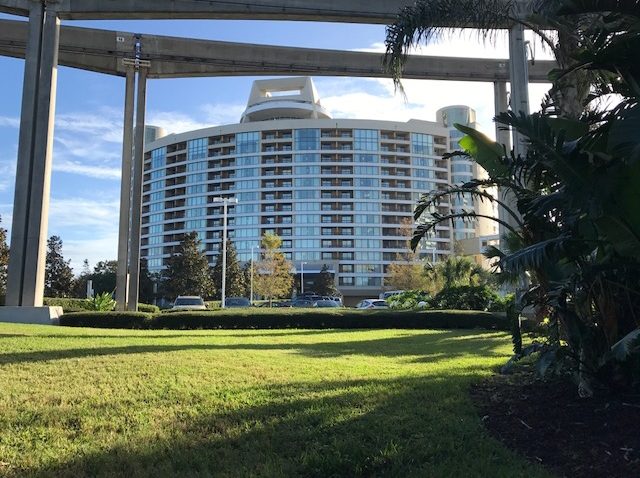 Coming Home to Bay Lake Tower – We caught the first bus out of Port Canaveral to get a jump on the "Land" portion of the trip. We arrived at Bay Lake Tower ready to store our luggage until our room was ready, but no need! Victor at the front desk had a room waiting for us on the 11th floor. We dropped off our suitcases, fixed up a small park bag and were off! FYI: That lobby scent gets a little extra cinnamon boost for the holidays and it is amazing!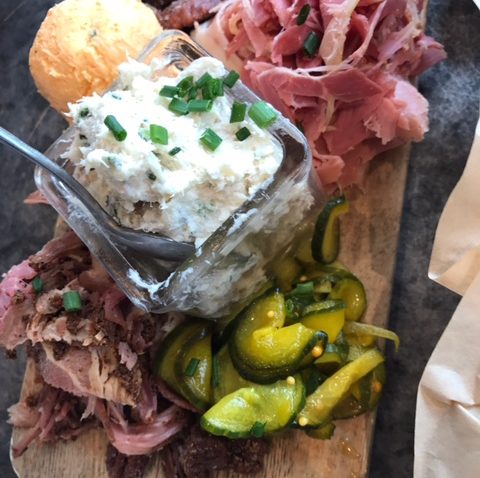 Chef Art Smith's Homecoming in Disney Springs – We'd heard so many great things about this new-ish eatery and we were not disappointed! Full review coming in the next few days. (Spoiler: We cannot wait to go back!!!)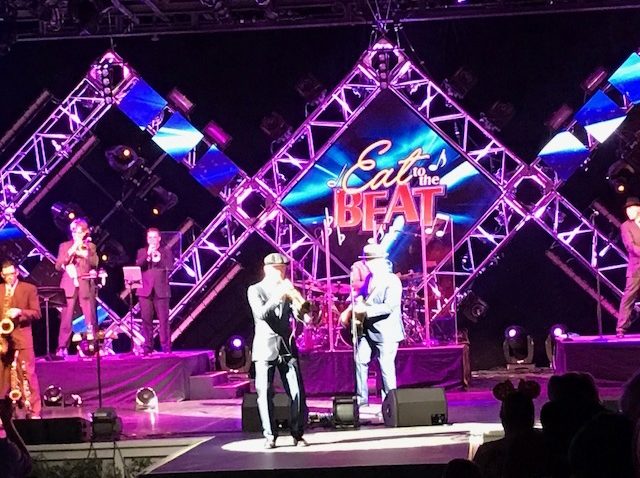 Pass-Holder Seating for Eat to the Beat – We heard there was special seating available for pass-holders for the Eat to the Beat concerts, so we headed on over to the Festival Center to see if any seats were left. There were! We ended up center-stage about midway down in the reserved section for Big Bad Voodoo Daddy and it was GREAT! All we had to do was show up about 15 minutes before the 6:45 show time wearing the stickers provided. Wonderful perk!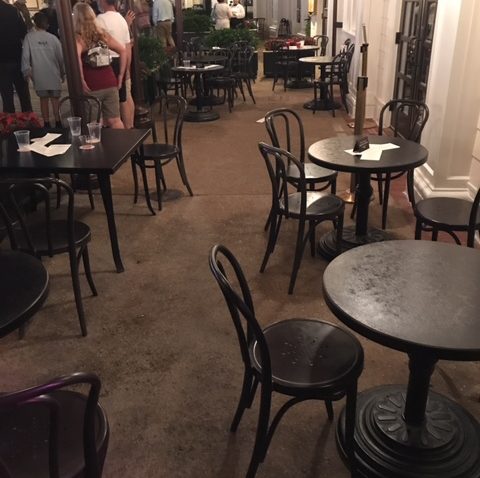 Unusual Happenings on the Boardwalk – We were going to visit the AbracadaBar before dinner Saturday night at the Swan's Il Mulino. Raymond and I, having detoured through World Showcase for a couple of orders of Brazil's Crispy Bork Belly, arrived to find the entire ESPN-side of the Boardwalk had been evacuated! It took us a few minutes to find out there was a suspected (or actual, maybe) fire in the ESPN Club.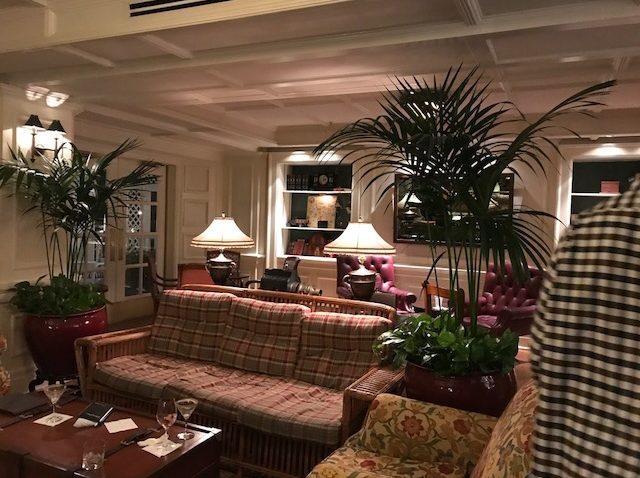 Thankfully, we found the Belle Vue Lounge nearly deserted and grabbed a table there. After a few minutes, a couple of firemen walked through and it appeared the hullaballoo was over. The ordeal was handled very professionally and wasn't chaotic at all.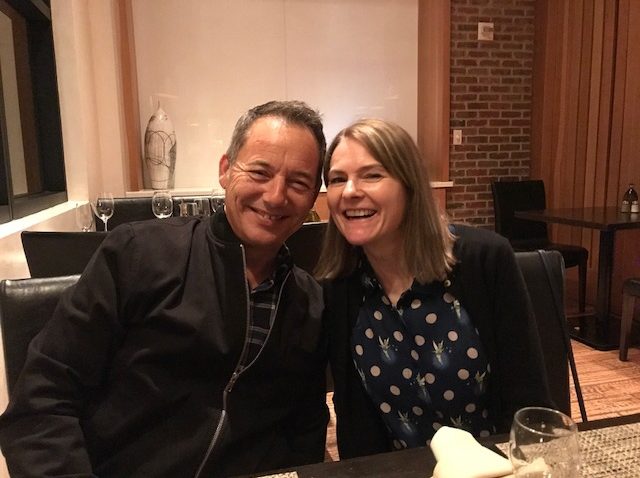 Dinner With Friends – We were lucky enough to be at Disney World at the same time as our friends Linda and Phillip. Our night out was tons of fun and we found out that Linda will be back at Disney World again in February when we will also be there! Disney friends are the BEST!!! (Thanks again for the coffee mug, Linda! You know me too well!)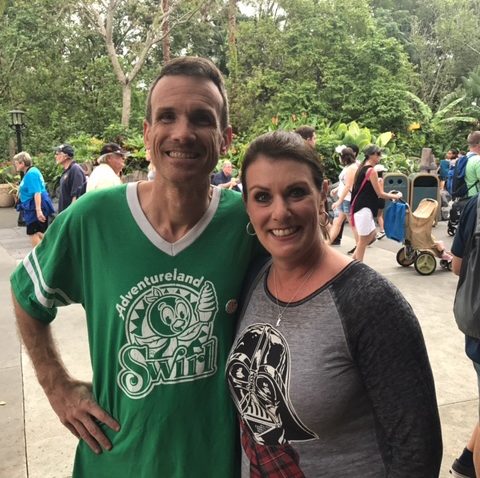 Finally Meeting @DadForDisney for Citrus Swirls – I've mentioned Tim Brooks here and on social media many times before. Tim has been my friend via blogging, Facebook and Twitter for about four years and this is the first time we've ever met face-to-face.
We're both big Orange Bird fans, so it was only right for us to meet up at Sunshine Tree Terrace for some Citrus Swirls. Again, Disney friends!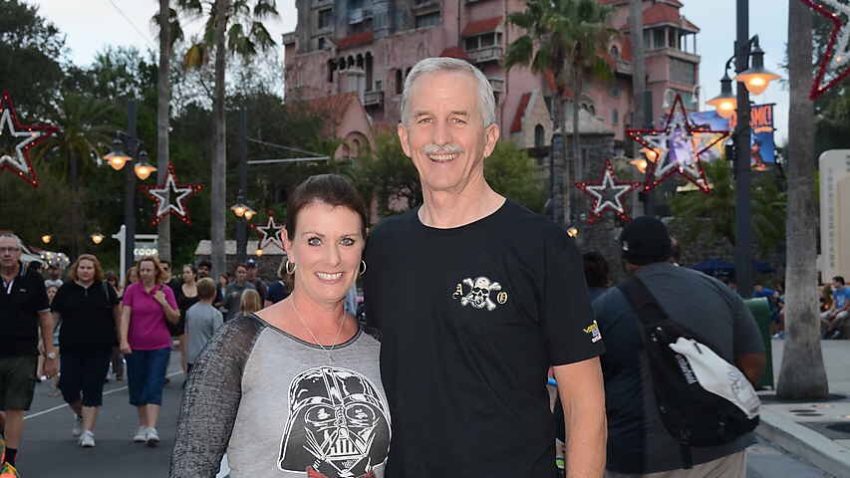 The Unexpected FastPass – After spending most of Sunday in Magic Kingdom, we found we had some time on our hands before our reservation at Yachtsman Steakhouse. Out of curiosity, I decided to see what FastPasses might be available at the Studios since we didn't keep our original plan of being there that morning for rope-drop. Imagine my surprise when Tower of Terror popped up at precisely the right time for us. It was like a little last-day pixie dust.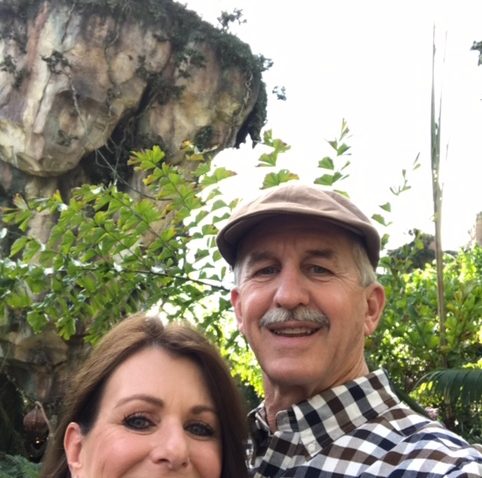 Feeling Young(er) – There's something about it being just the two of us. We did miss our kids! Absolutely! There were many moments when we lamented their absence because of how much they would have loved certain moments and experiences. That being said, Raymond and I were footloose and fancy free.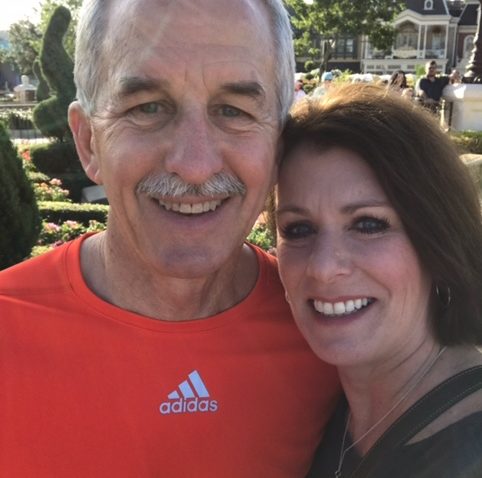 We laughed a lot, we were excited about our adventures. We were able to take in each day of this vacation at our own pace and as a couple. Something about being alone on vacation allowed us to remain more in the moment while recapturing that long ago time when we were all there was. I wouldn't change a single thing.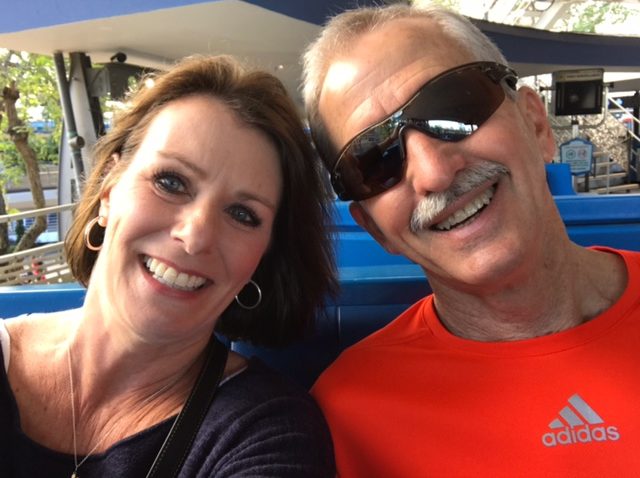 Thanks for reading! Have you taken a Disney vacation without your children? How did it go?