I'd heard for years about the great food in Epcot's Morocco Pavilion.  Aside from that single, ill-fated attempt to eat at Spice Road Table, we'd never put dining in Morocco on our to-do list.  On the Quick Service Dining Plan for our June vacation, Megan and I decided to give Tangierine Café a try.  It was a good value on the plan and the food and service were both great!
Disney Dining – Epcot's Tangierine Café
It's not that we don't like the Morocco Pavilion…We do!  It's got a lot going for it.  The architectural details, tile work, shopping, and live music all work together to create an especially exotic oasis in World Showcase.  We've passed on the food simply because there are so many other choices in Epcot.  Also, a couple of us are picky-ish, so we tend to go places we know everyone will like.  Raymond loves the coffee served at the Morocco Pavilion and has stopped on many occasions to enjoy a cup while the rest of us look around in the gift shop.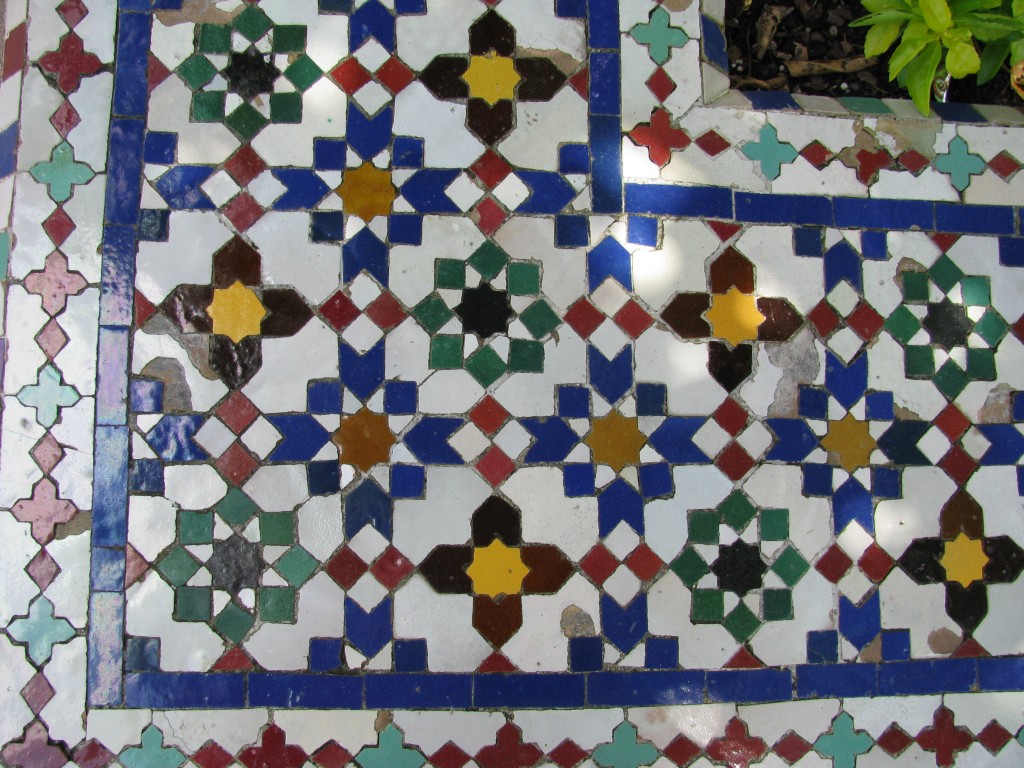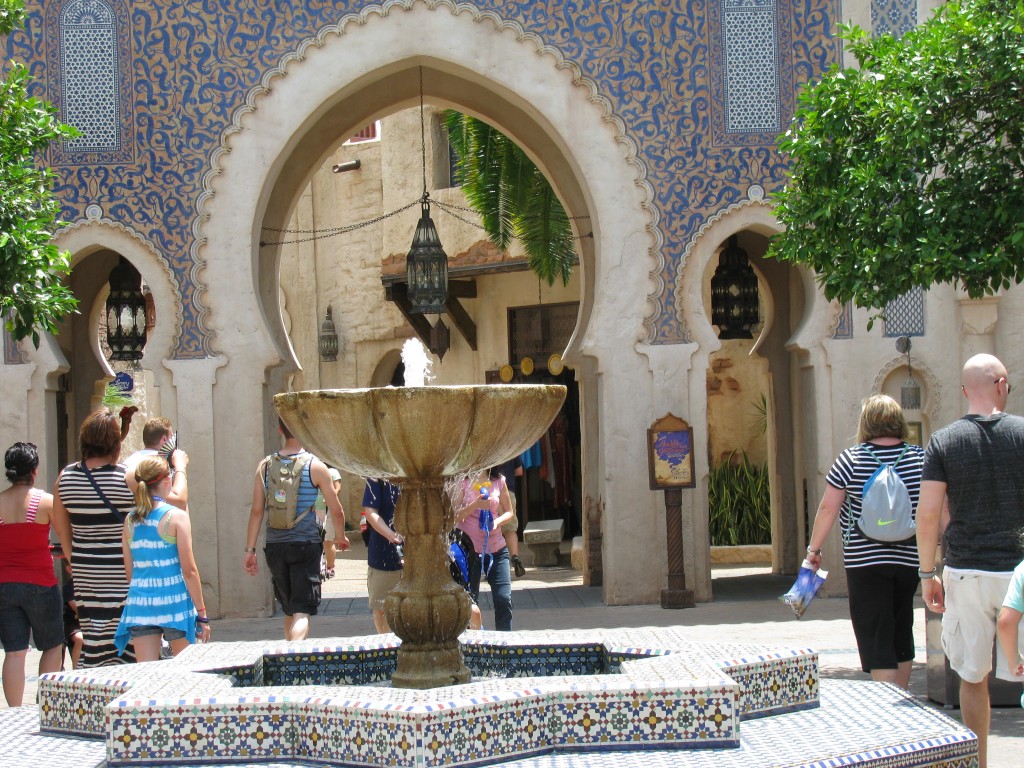 Hopping to Epcot from a busy morning at Disney's Hollywood Studios, Megan and I were hungry!  The weather was gorgeous and we headed straight for Morocco and the Tangierine Café for lunch.  Everything on the menu sounded good to us, but we both decided on the gigantic Shawarma Chicken and Lamb Platter "served with a side of Hummus, Tabouleh, and Tangierine Couscous Salad with fresh Moroccan Bread".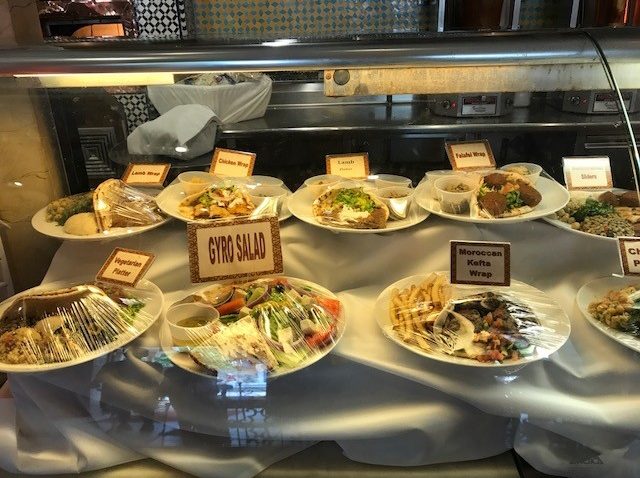 Everything on our plates was delicious.  (Pictures don't do it justice!)  We loved the consistency of the bread and how fresh all the flavors were.  Perfectly seasoned, each generous portion was flavorful and satisfying without being heavy.  As I mentioned, lunch was also a good value on the dining plan (out-of-pocket price for just the Shawarma Chicken and Lamb Platter is currently $14.99).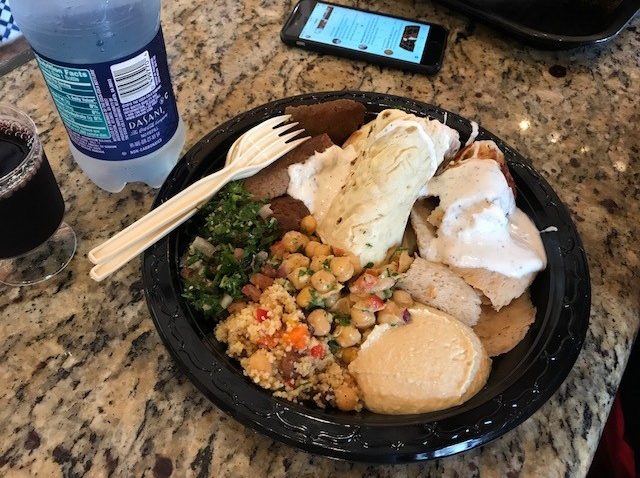 Megan and I were so happy we tried Tangierine Café!  If you're looking for a filling lunch in Epcot and haven't yet tried this quick service restaurant in Morocco, we highly recommend it.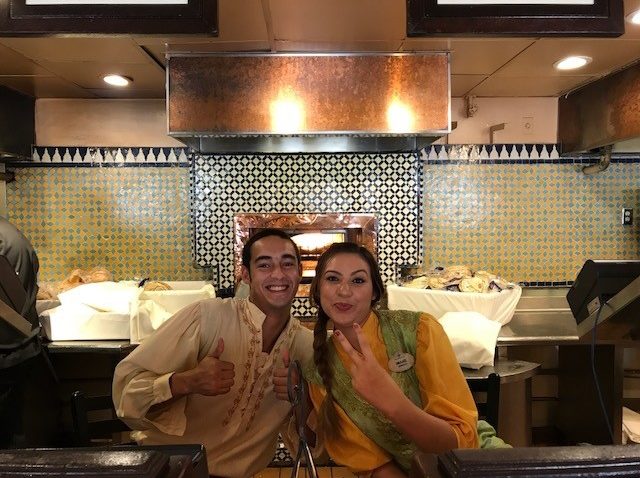 What are your favorite go-to dining spots in Epcot for lunch?