Over the past year, some of my favorite Disney World snacks have disappeared.  Now I find I'm challenged with finding acceptable replacements.  Remember how enamored I was with the Roasted Pork Shank in Gaston's Tavern?  Gone.  Remember the glorious Sweet and Spicy Chicken Waffle in Sleepy Hollow?  Also gone.  How about that amazing Jalapeno Cheese Stuffed Pretzel I enjoyed so much at Animal Kingdom?  You guessed it…gone.  While I've never been a fan, even the quintessential Disney Turkey Leg is becoming so scarce, fans will surely be disappointed if/when those legs are permanently off the menu.
Disney World Snack Check
Not one to dwell on what I cannot change, I propose we focus on future Disney World visits and devise a plan for snacking necessities.  I'm open to suggestions.  If you have a favorite snack that is not on this list, please don't hold back!  Let me know where I can find it and what you love about it.  In the meantime, here are the snacks I've got left (at least as far as I know right now) and where I'm planning to eat them: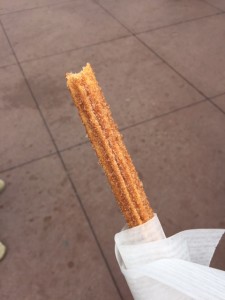 Churro –  Snack Cart in Frontierland / Magic Kingdom (if you need to know why this is the perfect treat, check here) – otherwise, you're probably a fan like me and you know the comfort and perfection of this snack's crunchy-chewy delectableness.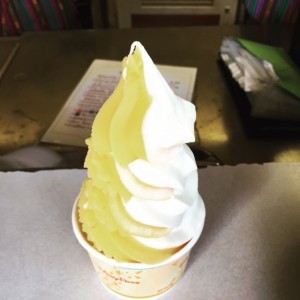 Citrus Swirl – Sunshine Tree Terrace in Adventureland / Magic Kingdom – Another snack I can and have waxed poetic about.  I'm picturing myself enjoying one of these during the late afternoon after taking a ride on either Jungle Cruise or Pirates.  Adventure makes me hungry and a Citrus Swirl will get me through to supper time without spoiling my appetite.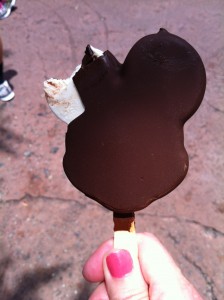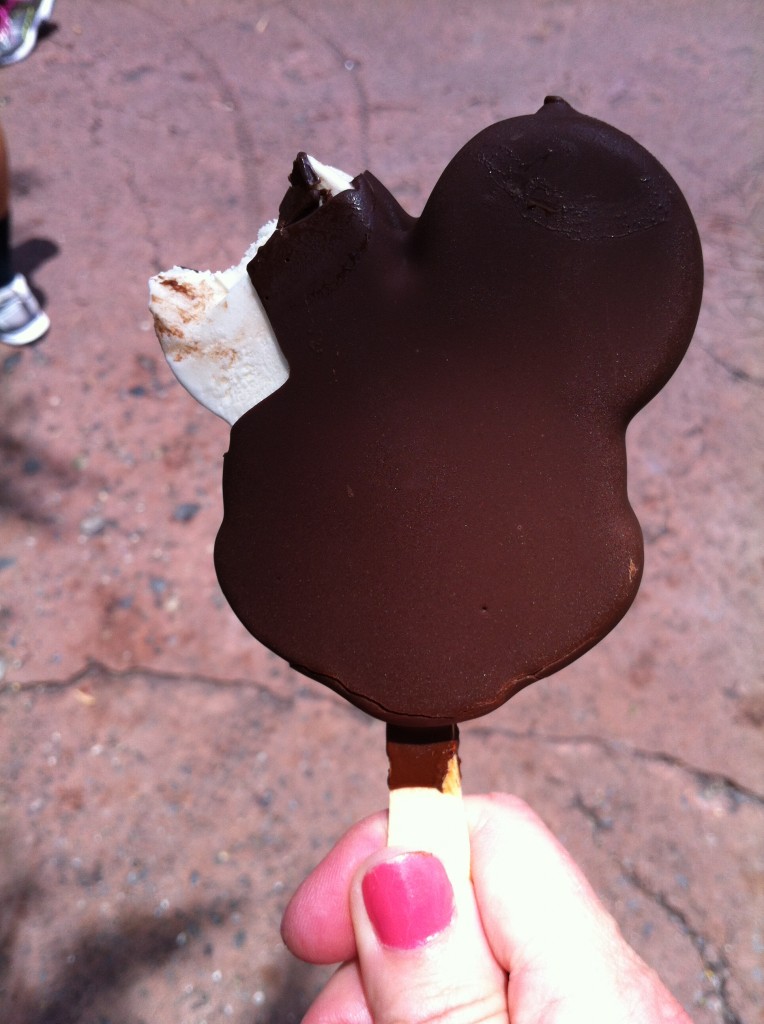 Mickey Premium Ice Cream Bar – Animal Kingdom.  Sure, I know you can get these in any park (and I do love them in Epcot), but Animal Kingdom is HOT!  I need ice cream here most of all.  It has a certain brunch-time appeal to me.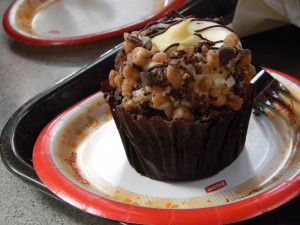 Something Cake-ish – No visit to the Studios would be complete without at least a bite or two of either a cupcake or a Carrot Cake Cookie.  Both of those options are too much for me to eat on my own (too much sweetness), but sharing works out great!  I prefer mine early in the day and I don't care if my cupcake is Butterfinger or Red Velvet since both are heavenly.  I've been buying my cupcakes at Starring Rolls and my cookie at The Writer's Stop.  With all the changes going on at the Studios, there's no telling when those locations and their offerings may change.  This will be top priority on my next visit in a few weeks.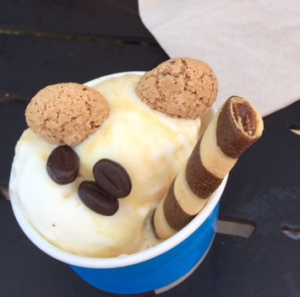 Croissant Donut? Chocolate Croissant? Espresso Gelato "Affogato"? All three excellent snacks have been available in Epcot.  I'll be there during Food & Wine so I'm not sure I'll have the time or intestinal fortitude to get to any of these on my next visit, but all are solid snack choices in my opinion and all are also great for sharing.
What do I need to add to the lineup?  Egg roll? Fudge? School Bread maybe?  What are your favorite Disney snacks? Have any of your go-to snacks disappeared?