Let's face it – the Disney fan community is made up of a unique and wonderful assortment of folks from all over the world, all walks of life, and all different Disney passions.  I love swapping stories, learning new tips and tricks about all manner of Disney topics, and reading (or listening to) reviews and recommendations from some of my favorite fellow Disney fans.  With few exceptions, the Disney fan community is extremely tolerant of all points of view and most debates are friendly and good-natured.  Okay – maybe not on certain forums, but that's a different topic for a different day.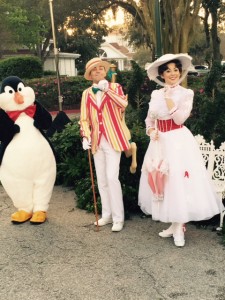 You are welcome to be the Disney fan who will absolutely defend each and everything Disney does as perfectly perfect in every way.  You're welcome to be the fan that clings to the past and laments the current state of everything from Disney parks to rides and attractions to movies and TV shows.  You can be a Disney travel guru, a Marvel or Star Wars franchise expert, or the Disney character fanatic or passionate pin trader or collector of Disneyana.  Be one, none, or all of these…if you love anything or everything Disney…
March to the Beat of Your Own Disney Drum
Allow me to elaborate.  I've spent the past (nearly) two years pouring my Disney love into this very blog while reading dozens of other blogs by other Disney fans.  Like many of you, I've spent hundreds of hours listening to my favorite Disney podcast hosts entertain me with their own brand of Disney love.  I'm a Disney parks and resorts fan, a Disney Cruise Line fan, a Disneyana and Disney pin collector, a Disney movie buff.  My Christmas tree is 100% Disney-themed.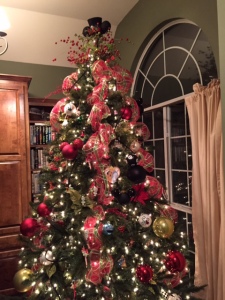 Do I love every part that makes up the whole?  No, I do not.  I love Disney in my own way.  I don't like Dole Whips and think Le Cellier is overrated (it's TRUE and I'm not ashamed!), I didn't like Inside Out, I thought Ant Man was great, and I adore The Muppets (in every glorious and horrible performance) and Indiana Jones – I love him so much, I named my dog Henry Jones, Junior!  Do I miss the excitement and novelty of Disney's Hollywood Studios the way the park was just after it opened in 1989?  Absolutely!  Would I put it back today to its original form?  Nope, wouldn't want to.  I don't love every change to my favorite vacation destination, but nothing Disney's done yet would keep me from coming back again…and again.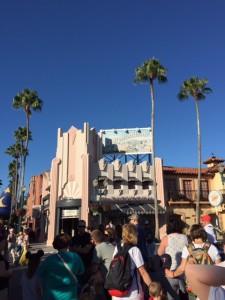 What I'm trying to say is this:  We don't have to love everything Disney to be true blue Disney fans.  Being a Disney fan is about embracing the parts that make you happiest and passing on the parts that don't.  If I go on a Disney vacation and something goes wrong, I will complain in hopes that Disney will fix the problem for future guests (including me).  When Disney asks me to complete a survey, I do and with complete honesty.  At the same time, I will also praise what I love most about Disney right here, on The Disney Exchange Podcast and all my social medias.  Not loving everything does not diminish my love for Disney as a whole.  I'll be a Disney fan in my own way and hope you will too!
Your turn!  What kind of Disney fan are YOU?  What do you love most – the parks, the home décor, the movies, characters, collectibles, or something else altogether?  What makes you most passionate about Disney?  What would you change if you could?