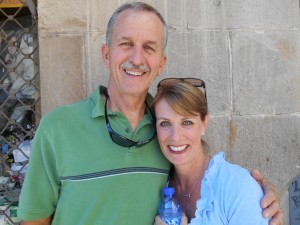 It's good to be me.  Born in 1964, I share a birthday with some of Walt Disney's best productions.  It's a Small World and Carousel of Progress ring a bell? We are the same age.  Old?  Heck no, we're classics!  So, here we are in 2014…on November 16th, it'll be official – I'll have reached the half-century mark.  Clearly I'm comfortable with that (I'm freely admitting it right here for you to read) and it's true what they say, you know, you're only as old as you feel.  I feel great.  Gravity's effects excluded, the original parts are holding up pretty well and I'm pretty low maintenance.  I exercise regularly and try to eat right.  In the marriage arena, I'm a winner!  We will reach a marital milestone this year, too – 25th anniversary's coming up on September 9th.
So, those of you who are in your twenties or thirties who are reading this and thinking – She's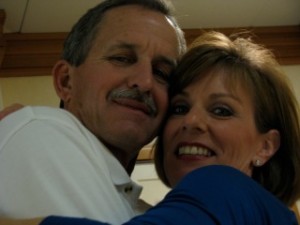 clearly delusional – that chick is OLD!  Go right ahead, you young whippersnappers – Believe what you will.  Sure, I have a few gray hairs and a couple of crows' feet, but I've earned them!  I don't mind being "old" – I'm seasoned, well informed, wise even.  I KNOW things now in a way I could only dream about way back when.  We've raised our kids (who we love more than they'll ever know) and we did a great job with that!  They're delightful, happy productive members of society and they love all things Disney!  What more could we ask for?
For those of you who haven't yet reached this incredibly special and rewarding phase of life and may be concerned about what it will be like, I give you…
The Top 5 Things About Being a 50-Year-Old Disney Fan: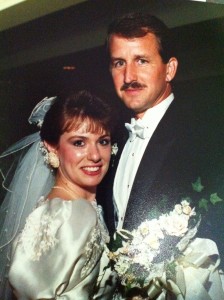 1. Back to Pre-Kid Status, but Smarter! We're DINKs again (Dual Income No Kids), but now we can spend money on Disney vacations in a more sensible, guilt-free way.  The first time around we were in the super lean years – we did much more dreaming than doing (wouldn't change a thing about that) and enjoyed Disney mostly in the form of movies, videos, toys and games.  Visits to Walt Disney World were such a treat – and difficult to manage.  Now we've earned our "money management" badges and make better choices day to day – resulting in better Disney vacations year to year.
2. The Many Forms of Disney Vacations!  We've learned to appreciate all kinds of Disney trips.  We love Disney Cruise Line and have enjoyed many different cruises of various lengths.  We've experienced Walt Disney World at Value, Moderate, and Deluxe- resorts, and as DVC Members.  We enjoyed every nanosecond of every Disney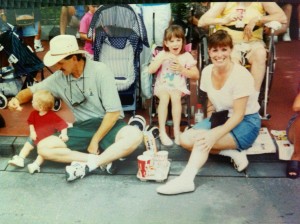 vacation – I'll be honest, at one time, we were seriously broke!  Staying on-property at all was a BIG DEAL!  A special, hard earned luxury.  I guess that's why we still feel that way.  Now, though, we can slow down more and appreciate those little Disney details…incredible.
3. 'Ohana Means Family – Having "adult" (I still picture them as little) children means we can occasionally vacation without them and they'll house-sit and dog-sit (our beloved dog, Junior, doesn't fare well at a kennel).  We LOVE taking The Fam with us on trips, but now that we no longer have our vacations dictated by school schedules, Raymond and I can get away for some alone time.  We deserve it.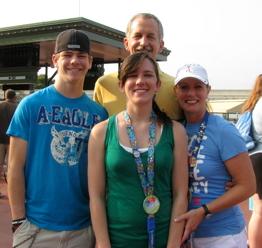 4. The Standby Lines are GREAT!  When you remove the potential for childhood melt-downs, diaper changes, and whining – and you enjoy time alone with your family away from the stresses of everyday life, the standby lines are FUN!  We enjoy each other's company – time stands still and we can talk…really TALK…reminisce about past happy times at Walt Disney World, contemplate the meaning of specific aspects of various Disney Imagineering marvels, have some serious Hidden-Mickey-spotting competitions – you name it.  If you love the company you're keeping, the standby lines go by much faster and actually become happy memories in and of themselves.
5. SO Much to Look Forward To!  Okay, I'd be lying if I said I don't miss the fun Disney things you can do with little kids.  Character meals, princess meet and greets, parades, hanging out by the pool – we DO look forward to the future when we may be fortunate enough to be blessed with grandchildren (some day…not too soon, though).  Thinking about the potential of having a child to love as your own but being able to spoil them rotten…well, that would just be about the very best thing imaginable.  Especially at Walt Disney World!!!
So, I'll tell you again…it's good to be me!  I'm about to be 50 and I'm proud to say it.  If you've been worried about being old like me, put those fears aside – I can't find a downside here.  I'm a Disney fan who grew up with ALL the best Disney things and I still have plenty of time to experience the next 50 years of… Living a Disney Life.
Leave a comment – what will you do when YOU are a 50 year old Disney fan?